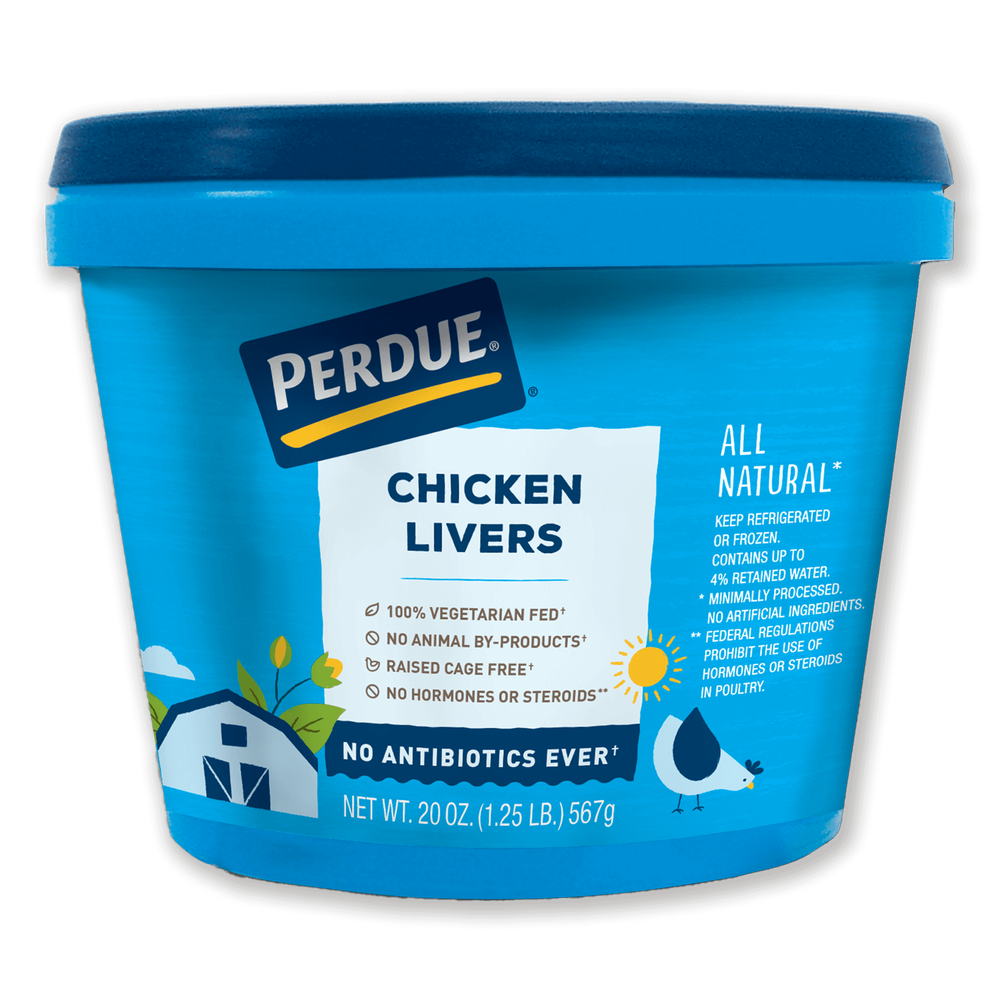 20-oz. cup of chicken livers
Offer Activated: 2 FREE New York Strips with orders $99+
---
Hand-Picked Favorites to Fill Your Freezer
Description
Whether served fried, chopped or foie gras, chicken livers offer a rich and satisfying flavor that can't be beat. Each cup comes vacuum sealed and flash frozen at the peak of freshness to ensure optimum flavor.
About Perdue
Established in 1920 with one small mid-Atlantic chicken farm, Perdue remains a family owned and operated company that takes pride in its commitment to animal care. Together with a network of small U.S. family farmers, Perdue raises poultry on an all-vegetarian diet with no antibiotics, animal by-products or hormones – EVER! Perdue has led the way in raising healthy poultry and setting new animal care standards which meet or exceed USDA requirements. Perdue believes that raising poultry to a higher standard results in a better tasting chicken and that's a guarantee! Learn more at Perdue.com
Quick Facts
20-oz. Vacuum Sealed and Flash Frozen Cup
Rich and Satisfying Flavor
No Antibiotics Ever
All-Vegetarian Diet
No Animal By-Products
Raised Cage Free
No Hormones or Steroids Added*
Chicken Hatched, Raised and Harvested in the USA by Perdue's Own Family of Farmers
*Federal regulations prohibit the use of hormones or steroids in poultry.
Product Handling
Keep refrigerated or frozen. Thaw in refrigerator or microwave. Keep raw meat and poultry separate from other foods. Wash work surfaces (including cutting boards) utensils and hands after touching raw meat or poultry. Cook thoroughly.
Cook and Prep
Cook thoroughly until internal temperature reaches 170°F.
Nutrition
Nutritional Information
5 Servings Per Container
Serving Size 4 ounces (112 grams)
Total Carbohydrate: 1g
0%
*Percent Daily Values are based on a 2,000 calorie diet.