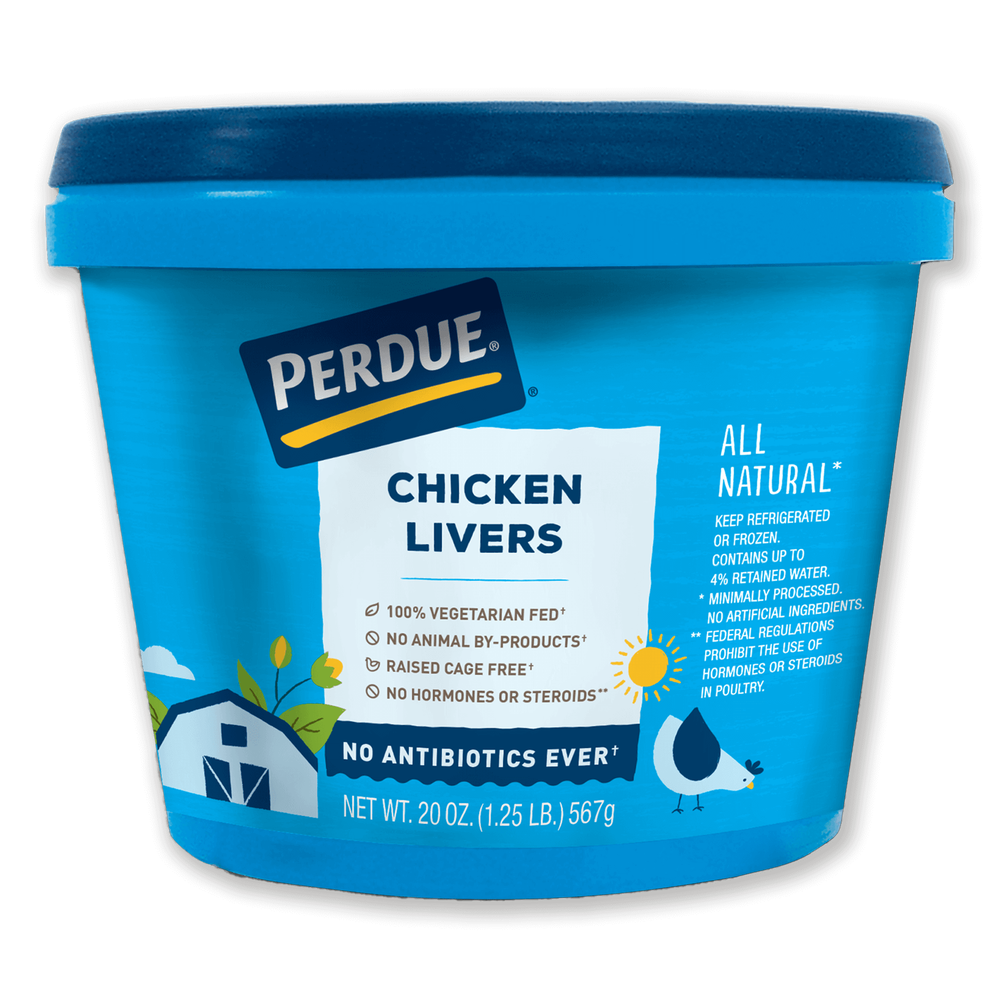 20-oz. cup of frozen livers
Free shipping on any order over $159.99!
Description
Whether served fried, chopped or foie gras, chicken livers offer a rich and satisfying flavor that can't be beat. Our chicken livers are packaged in a 20-ounce cup and then frozen.
Quick Facts
No Antibiotics Ever
All-Vegetarian Diet
No Animal By-Products
Raised Cage Free
No Hormones or Steroids Added*
Chicken Hatched, Raised and Harvested in the USA
*Federal regulations prohibit the use of hormones or steroids in poultry. †Creative shown may be approximate but not final.
Product Handling
Keep refrigerated or frozen. Thaw in refrigerator or microwave. Keep raw meat and poultry separate from other foods. Wash work surfaces (including cutting boards) utensils and hands after touching raw meat or poultry. Cook thoroughly.
Cook and Prep
Cook thoroughly until internal temperature reaches 170 F.
Nutrition
Nutritional Information
Serving Size 4 ounces (112 grams)
Total Carbohydrate: 1g
0%
*Percent Daily Values are based on a 2,000 calorie diet.