Chicken Wings - Marinated and Glazed
3-lb. bag of plump and juicy wing sections
---
Hand-Picked Favorites to Fill Your Freezer
Your Price
Limited Time Only Save 29%
Regular Price
$49.98
Sale Price
$34.99
Each
avg/ea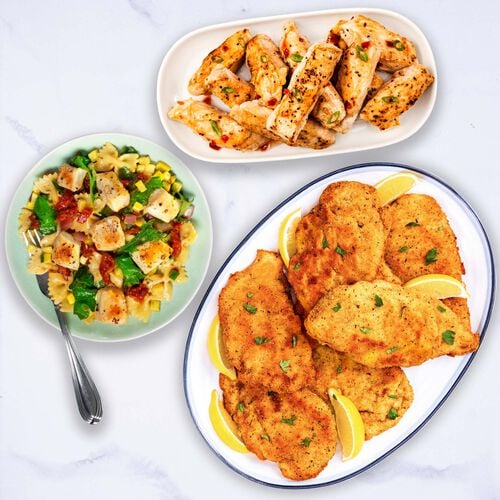 Your Price
Limited Time Only Save 33%
Regular Price
$59.96
Sale Price
$39.99
Each
avg/ea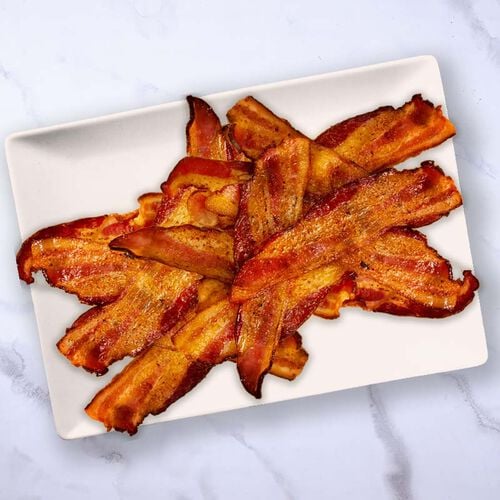 Your Price
Limited Time Only Save 23%
Regular Price
$51.96
Sale Price
$39.99
Each
avg/ea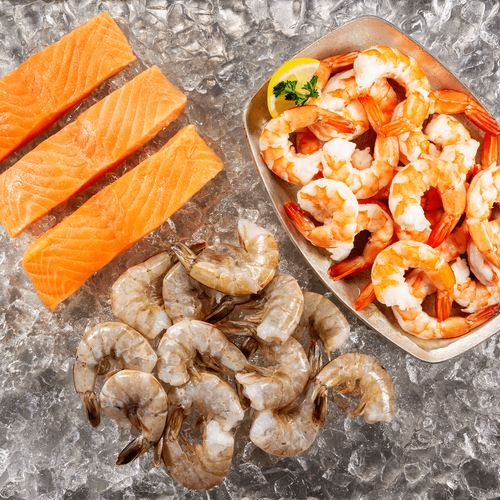 Your Price
Limited Time Only Save 13%
Regular Price
$57.97
Sale Price
$49.99
Each
avg/ea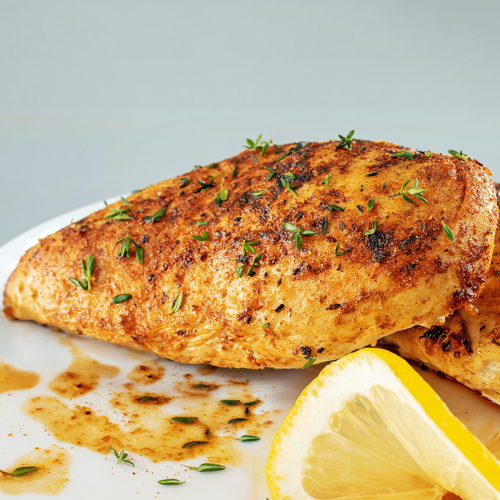 Your Price
Limited Time Only Save 60%
Regular Price
$49.99
Sale Price
$19.98
Each
avg/ea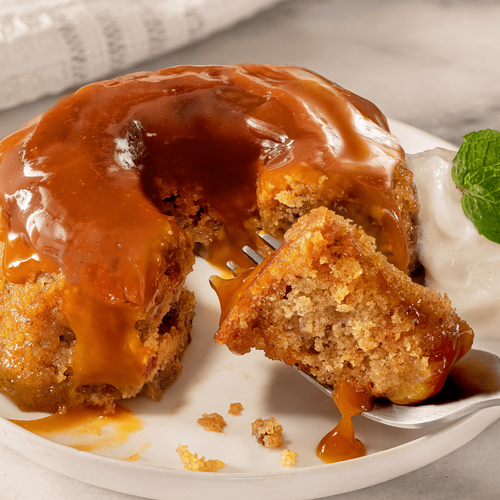 Your Price
Limited Time Only Save 20%
Regular Price
$9.99
Sale Price
$7.99
Each
avg/ea
Description
These tender, juicy chicken wings crisp up perfectly, whether roasted, deep fried or grilled. And talk about time saving ― no thawing necessary! Sprinkle on your flavor of choice – barbecue, lemon pepper, teriyaki or jerk – pop them in the oven and done! Wings are marinated and broth-glazed, then packed in bulk and flash frozen at the peak of freshness to ensure optimum flavor.
About Perdue
Established in 1920 with one small mid-Atlantic chicken farm, Perdue remains a family owned and operated company that takes pride in its commitment to animal care. Together with a network of small U.S. family farmers, Perdue raises poultry on an all-vegetarian diet with no antibiotics, animal by-products or hormones – EVER! Perdue has led the way in raising healthy poultry and setting new animal care standards which meet or exceed USDA requirements. Perdue believes that raising poultry to a higher standard results in a better tasting chicken and that's a guarantee! Learn more at Perdue.com
Quick Facts
3-lb. Flash Frozen Bag
No Thawing Necessary; Resealable Bag
No Antibiotics Ever
All-Vegetarian Diet
No Animal By-Products
No Hormones or Steroids Added*
Chicken Hatched, Raised and Harvested in the USA by Perdue's Own Family of Farmers
*Federal regulations prohibit the use of hormones or steroids in poultry.
Product Handling
Keep frozen.
Cook and Prep
Oven: Preheat oven to 400°F. Place frozen wings in a lightly oiled baking pan. Bake 15 minutes, turn and cover with cooking sauce if desired. Bake 15 to 17 minutes more until internal temperature reaches 180°F. Skillet: Heat 1/2 teaspoon vegetable oil per wing in a large skillet on medium-high heat.
Add frozen wings, reduce heat to medium, cover and cook for 20 to 25 minutes, turning occasionally until browned and internal temperature reaches 180°F. Grill: Brush grill rack with vegetable oil. Prepare grill so heat is medium hot. Place frozen wings on rack directly over the flame, cover and cook 10 minutes. Turn and cover again. Cook for 8 to 10 minutes more or until internal temperature reaches 180°F.
Ingredients
Chicken wings first and second sections marinated and glazed wtih up to 14% solution of water and kosher salt
Nutrition
Nutritional Information
about 7 Servings Per Container
Serving Size 3oz (84g) roasted
Total Carbohydrate: 0g
0%
*Percent Daily Values are based on a 2,000 calorie diet.