Perdue Gluten-Free Chicken Sampler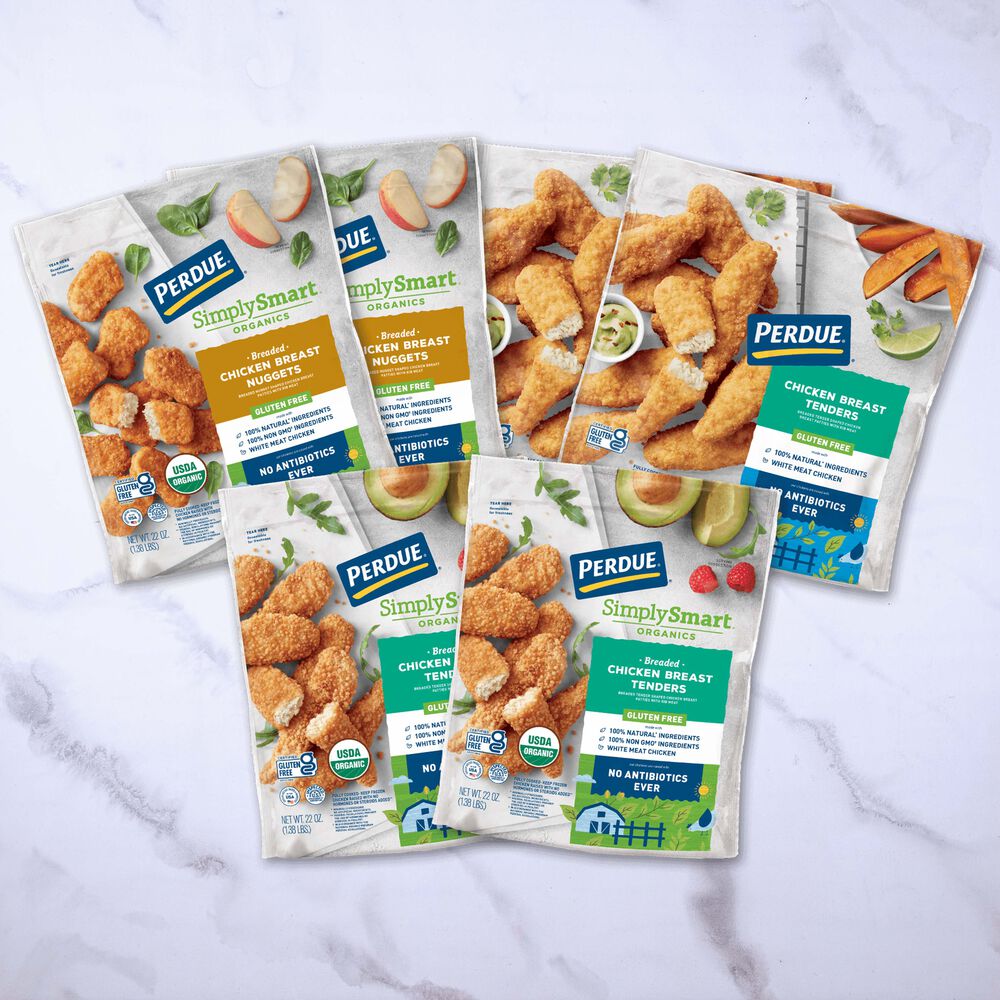 Perdue Gluten-Free Chicken Sampler
Almost 9 pounds of all-white-meat chicken nuggets and tenders, coated in a crispy gluten-free breading
Free shipping on any order over $159.99!
Your Price
Limited Time Only Save 23%
Regular Price
$91.94
Sale Price
$69.99
Each
Description
Presenting our first gluten-free value pack — highly requested by our most loyal customers and now offered at 20% off! This six-bag collection features our full assortment of gluten-free all-white-meat chicken nuggets and tenders. Each bite of tender, juicy all-natural chicken is coated in a homestyle gluten-free breading that comes out of the oven crispy, crunchy and utterly delicious. This brand-new bundle offers 35 total servings of breaded chicken for only $1.57 a serving – a great way to get your cart started!
Perdue Breaded Chicken Breast Tenders Gluten Free
Perdue Breaded Chicken Breast Tenders Gluten Free
1.6-lb. bag of frozen, gluten-free chicken breast tenders
Perdue SimplySmart Organics Breaded Chicken Breast Tenders Gluten Free
Perdue SimplySmart Organics Breaded Chicken Breast Tenders Gluten Free
1.37-lb. bag of frozen tenders
Perdue SimplySmart Organics Breaded Chicken Breast Nuggets Gluten Free
Perdue SimplySmart Organics Breaded Chicken Breast Nuggets Gluten Free
1.38-lb. bag of frozen, gluten-free chicken breast nuggets