Pizza Bake Chicken Nuggets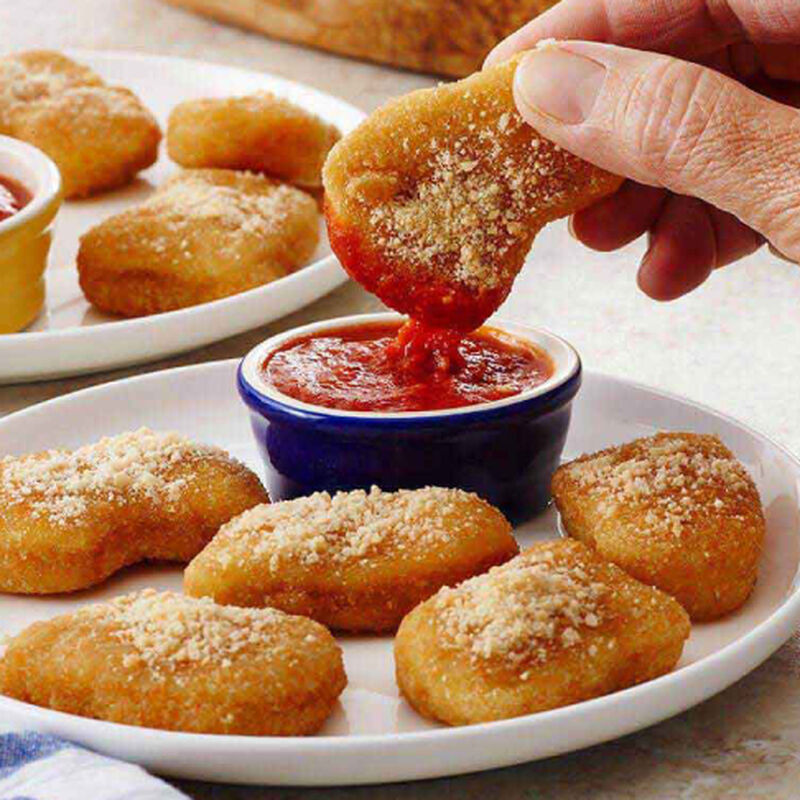 Pizza Bake Chicken Nuggets
Imagine the fabulous flavor of pizza paired with the taste of a classic chicken nugget! This recipe does just that. Parmesan cheese and garlic seasoning add just the right Italian flavoring to nuggets, that warmed, can be served with your favorite tomato sauce.
Nutritional Information
Calories

290.0

Protein

17.0g

Sat. fat

4.0g

Sugar

3.0g
Nutritional Information
*Percent Daily Values are based on a 2,000 calorie diet.
Ingredients
Ingredients
or
or
Note: Nutritional information based on Perdue SimplySmart Organics Breaded Chicken Breast Nuggets Gluten Free
cup grated Parmesan cheese
cup jarred marinara sauce
Step One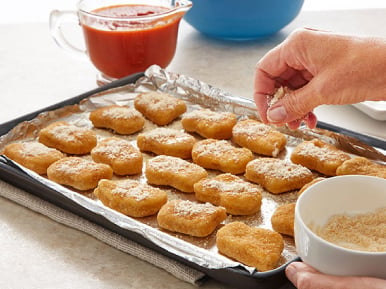 Step One
Preheat oven to 425 F. Place frozen chicken nuggets in a single layer on a baking sheet sprayed with cooking spray. Lightly spray nuggets with cooking spray. Sprinkle nuggets with garlic powder and Parmesan cheese.
Step Two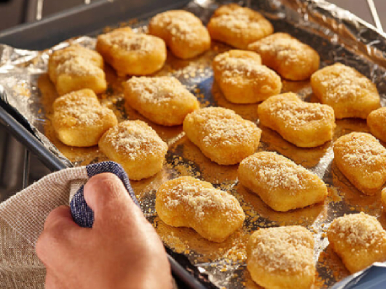 Step Two
Bake for 11 to 13 minutes, until nuggets are golden brown and heated through. Let stand 2 to 3 minutes.
Step Three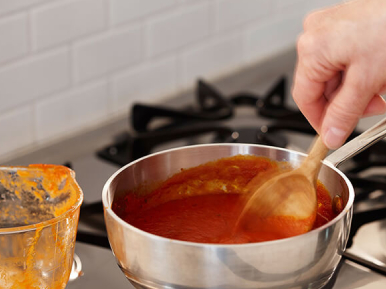 Step Three
In a small saucepan, heat the marinara sauce until hot. Transfer to individual dipping bowls.
Step Four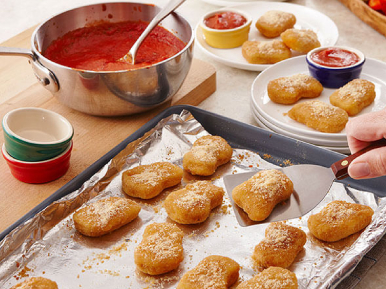 Step Four
Serve nuggets with warm marinara dipping sauce.