Pizza-Style Chicken Tenders
Recipe Source

by the Perdue Farms Culinary Team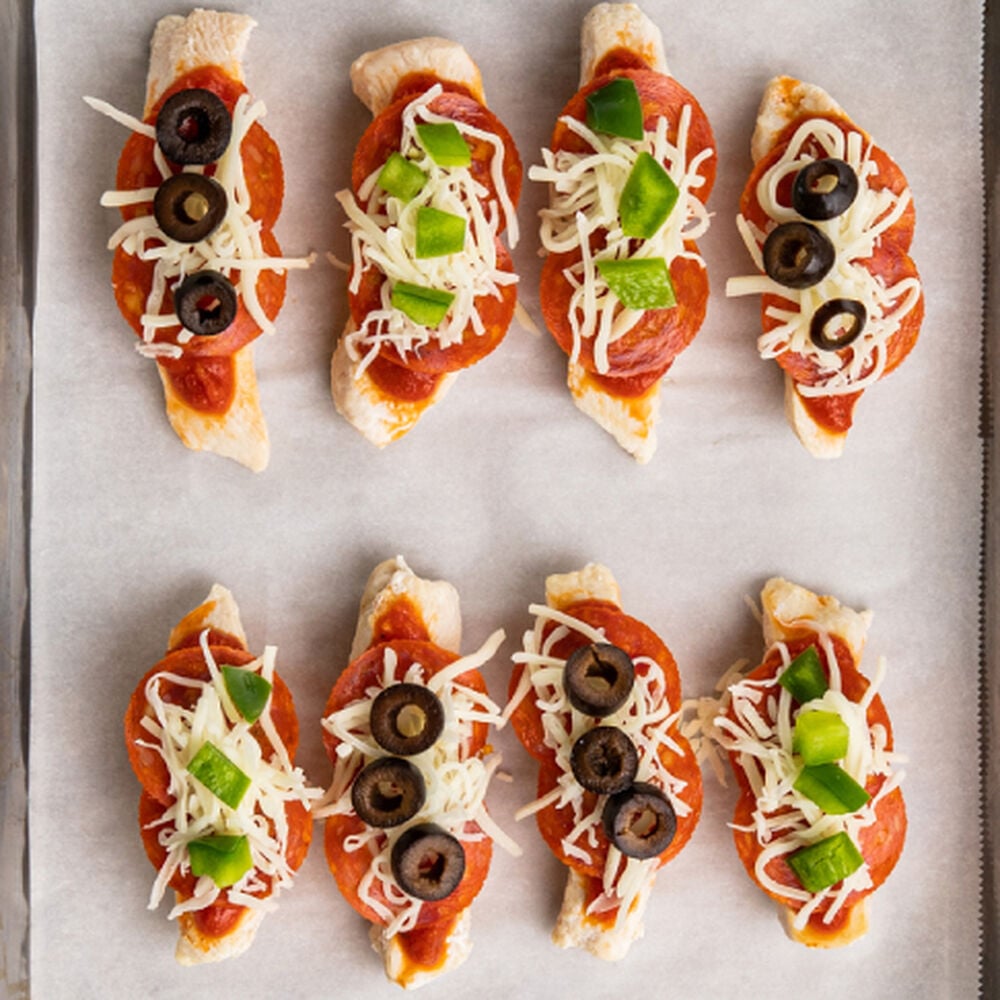 Pizza-Style Chicken Tenders
Recipe Source

by the Perdue Farms Culinary Team
Love pizza but wish you could subtract the carbs? Here's a solution that's tasty and easy to make for lunch or dinner. Chicken tenders serve as your base - top with your favorite fixings and cook under the broiler. Ready in minutes!
Nutritional Information
*Percent Daily Values are based on a 2,000 calorie diet.
Ingredients
Ingredients
8 Perdue Boneless Skinless Chicken Tenderloins
1 cup pizza sauce
1 cup low-fat mozzarella cheese, shredded
1/2 cup pepperoni slices (optional)
1/2 cup green bell peppers, diced (optional)
1/2 cup black olives, sliced (optional)
Salt and pepper to taste
Step 1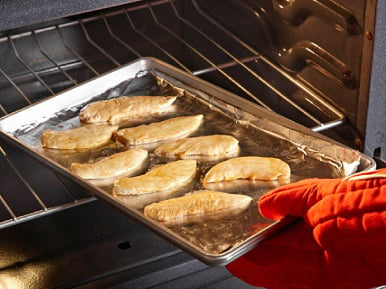 Step 1
Preheat broiler to high. Line a baking pan with foil and spray with cooking spray. Place the chicken tenders in a single layer on the broiler pan. Season with salt and pepper. Place the pan on the center oven rack and broil the tenders for 5 minutes on one side.
Step 2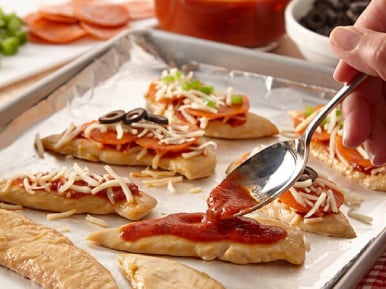 Step 2
Turn the tenders over and spread with 1 tablespoon pizza sauce. Top each tender with 1 tablespoon shredded mozzarella cheese and the toppings of your choice.
Step 3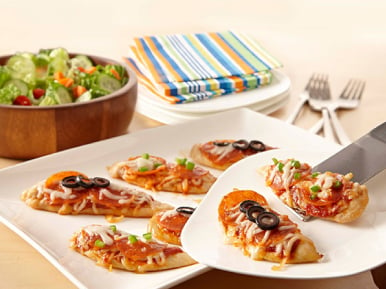 Step 3
Return tenders to oven and broil until toppings are nicely browned and chicken has internal temperature of 170 F degrees, an additional 1 to 2 minutes.
The Perdue Farms Culinary Team
Chef Chris Moyer, CEC, CRC, and Chef Shawn Reese, CEC, CRC, bring decades of combined culinary experience to their roles at Perdue Farms. The chefs contribute to recipe development, culinary ideation, and all culinary aspects of the company business.
MEET THE CHEFS