Pulled Pork Tacos With Cheese Tortillas
Recipe Source

by the Ninja Test Kitchen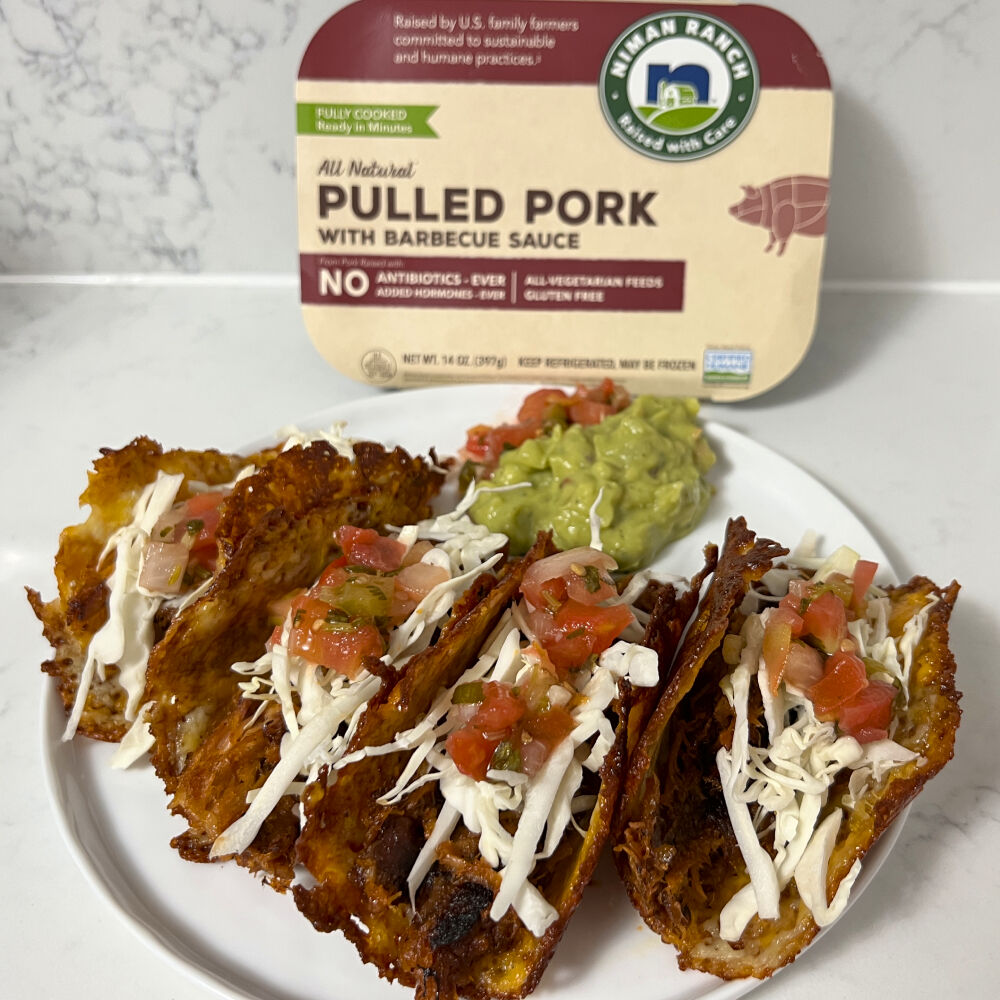 Pulled Pork Tacos With Cheese Tortillas
Recipe Source

by the Ninja Test Kitchen
Use the Ninja® Foodi® Xl Pro Grill & Griddle to make these super-easy and delicious pulled pork tacos. Your family will love them!
Nutritional Information
Serving Size 4
Total Carbohydrate: 17.8g
6%
*Percent Daily Values are based on a 2,000 calorie diet.
Step 1
Step 1
To install the grill grate, position it into the front of the base so it hooks in, then press down on the back until it clicks into place. Install griddle on top of grill grate so it sits flat. Select BBQ GRIDDLE, set temperature to 400°F, and set time to 16 minutes. Close hood and press the dial to begin preheating (preheating will take approximately 10 minutes).
Step 2
Step 2
When unit beeps to signify it has preheated, open the hood, place pulled pork on the griddle, and cook for 10 minutes, stirring frequently. Leave hood open while cooking.
Step 3
Step 3
Place four 1/4-cup scoops of cheese on the griddle and cook until melted, about 4 minutes.
Step 4
Step 4
When melted, use a rubber spatula to remove cheese rounds from griddle. Working one at a time, form the cheese into a taco shell by placing over a round surface, such as a jar or can. Leave the cheese on the round surface until cooled.
Step 5
Step 5
Add the pulled pork to the griddle and cook for 10 minutes, stirring frequently. When cooking is complete, remove pulled pork from griddle and set aside
Step 6
Step 6
Divide the pulled pork evenly among the cheese tortillas and top with desired toppings.