Rosemary Balsamic Chicken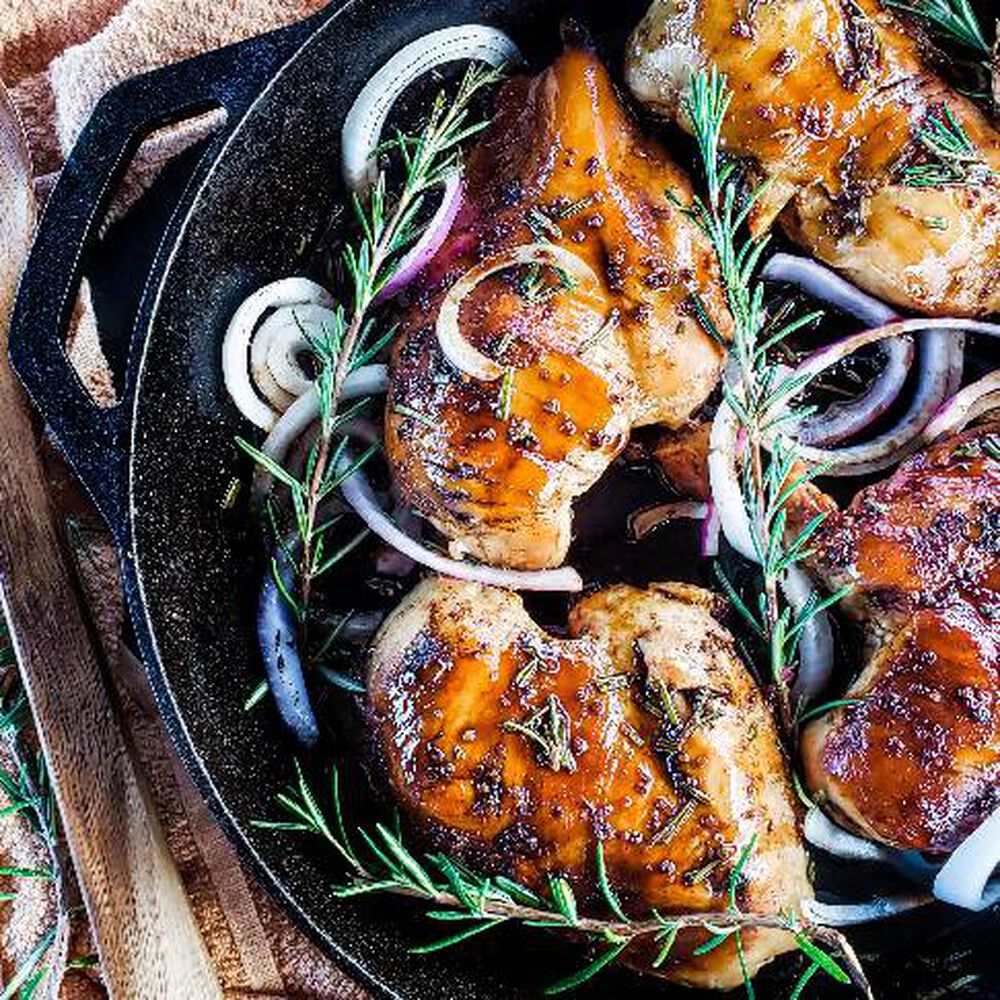 Rosemary Balsamic Chicken
An absolute crowd favorite, this dish is sure to impress anyone that tries it! And what's even better? How easy and quick it is to make! The tart, delicious taste of balsamic vinegar is toned down with brown sugar and boiled to a sticky, sweet reduction. Add in fresh rosemary and a grainy mustard for good measure, and just let that chicken soak in the goodness!
Nutritional Information
4 Servings Per Recipe
Total Carbohydrate: 40.0g
*Percent Daily Values are based on a 2,000 calorie diet.
Ingredients
Ingredients
4 Perdue Boneless Skinless Chicken Breasts
1 cup balsamic vinegar
1/2 cup brown sugar
1/2 cup yellow onions, thinly sliced
1/2 cup red onions, thinly sliced
3 tablespoons grainy yellow mustard
3 tablespoons fresh rosemary, finely chopped
Salt and pepper, to taste
Fresh rosemary sprigs, to garnish
Approx. 3-lb. pack of succulent and juicy chicken breasts ― portioned in three 1-lb. pouches
Step 1
Step 1
Coat cast iron pan with cooking spray and heat on medium high. Add chicken breasts and cook for 15 minutes or until they are brown on both sides and about 80% cooked through.
Step 2
Step 2
Add all other ingredients to pan; simmer on medium-high heat until the sauce begins to thicken.
Step 3
Step 3
Remove chicken; continue boiling sauce until reduced in half and thickened. Serve over the chicken.