Shredded Meat-Topped Baked Potato
Recipe Source

courtesy of Niman Ranch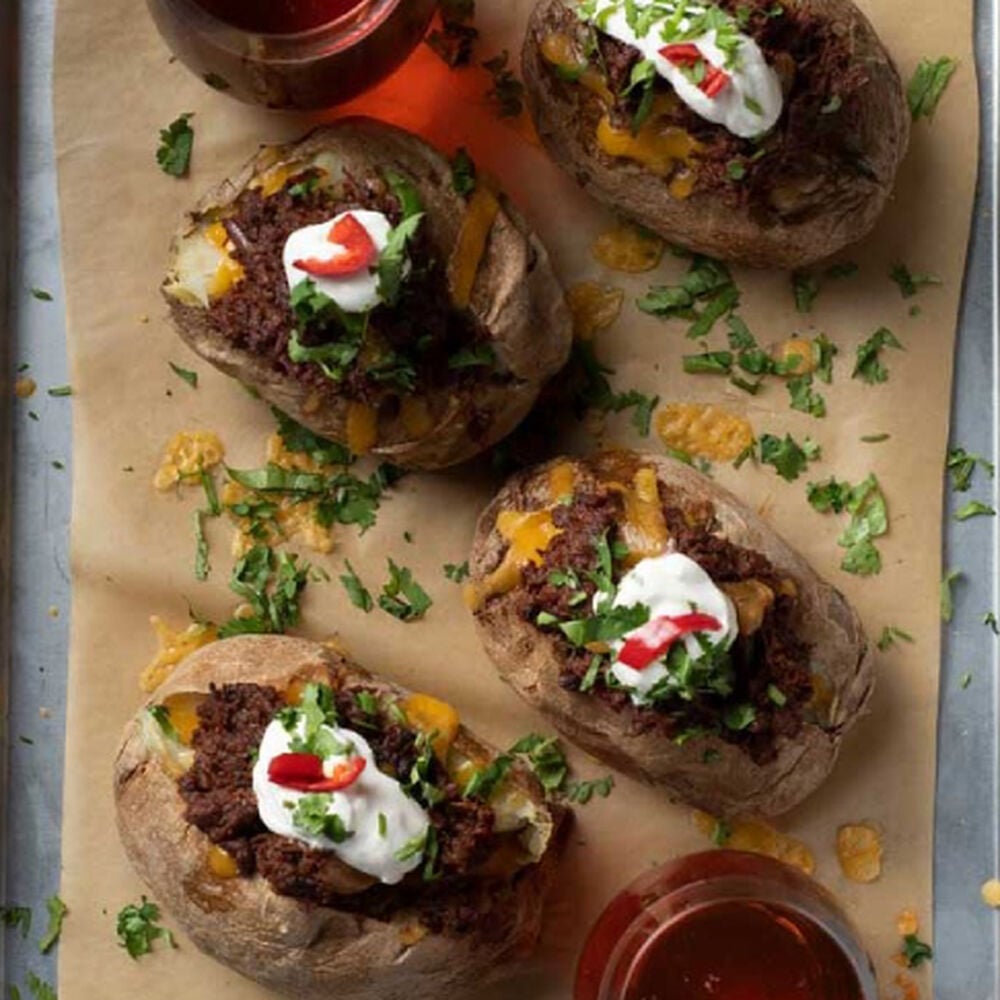 Shredded Meat-Topped Baked Potato
Recipe Source

courtesy of Niman Ranch
Dinner in one tasty dish! This baked potato recipe calls for a topping of Niman Ranch's shredded beef or pulled pork and Tex-Mex toppings. Roast potatoes, stuff with zesty beef and savor.
Nutritional Information
4 Servings Per Recipe
Total Carbohydrate: 86g
31%
*Percent Daily Values are based on a 2,000 calorie diet.
Ingredients
Ingredients
12 ounces Smoky Chipotle Pulled Pork
4 large russet potatoes
2 tablespoons olive oil
3 teaspoons salt
2 teaspoons freshly ground black pepper
1 cup sour cream
1 to 2 jalapeños sliced into wheels (remove seeds for less heat)
1 bunch green onions, sliced, white parts only
1 cup cheddar cheese, shredded
Step 1
Step 1
Preheat oven to 400 F. Wash and dry potatoes, then make a small slice (approximately 2 inches long) in each one. Rub each potato with olive oil and sprinkle generously with salt and pepper.
Step 2
Step 2
Bake potatoes for one hour, or until tender and cooked all the way through.
Step 3
Step 3
Meanwhile, heat shredded beef or pork according to instructions on package.
Step 4
Step 4
Using a towel so you don't burn your fingers, push on both ends of each potato to open them. Top each potato with shredded meat, cheese, sour cream, jalapeño and green onion. Serve hot.