Easy Nachos with Shredded Beef
Recipe Source

courtesy of Niman Ranch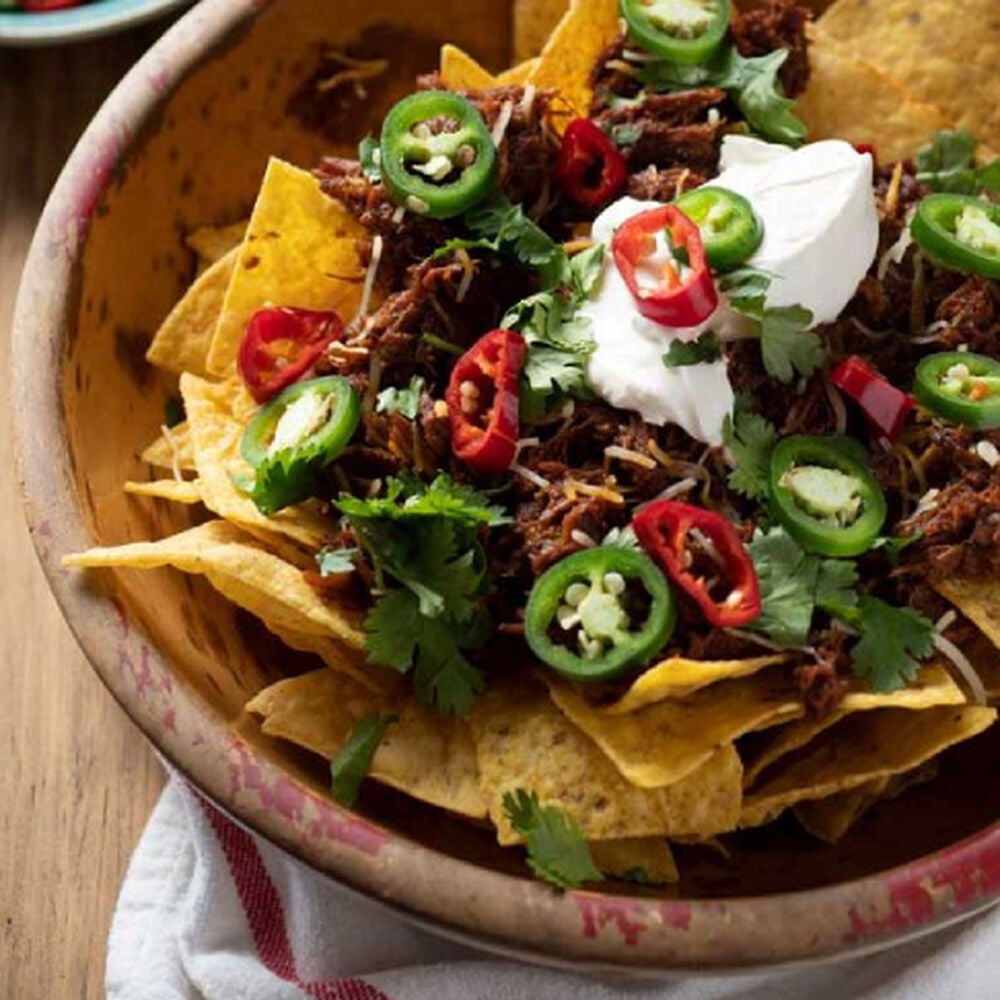 Easy Nachos with Shredded Beef
Recipe Source

courtesy of Niman Ranch
This take on a sports bar classic is quick and easy to make, which makes it perfect for lunch or as the centerpiece of your tailgating (at home) spread. Niman Ranch's shredded beef stands in place of ground burger and lends a hint of sweetness that's balanced by spicy jalapeños.
Nutritional Information
*Percent Daily Values are based on a 2,000 calorie diet.
Ingredients
Ingredients
12 ounces Niman Ranch Fat Tire Shredded Beef
1 large bag tortilla chips
2 cups cheddar cheese, shredded
6 radishes, thinly sliced
1 cup cilantro, chopped
2 jalapeño peppers, sliced into wheels (remove seeds for less heat)
1/2 cup sour cream
1/4 cup thinly sliced red cabbage
Step 1
Step 1
Spread tortilla chips on an oven-proof serving dish. Evenly sprinkle shredded beef or pork over the chips.
Step 2
Step 2
Bake in preheated oven at 350 F until heated through, about 5 minutes.
Step 3
Step 3
Remove from oven and sprinkle with cheese. Garnish with all other ingredients. Serve immediately