Sirloin Steaks With Mushroom and Leafy Green Sauté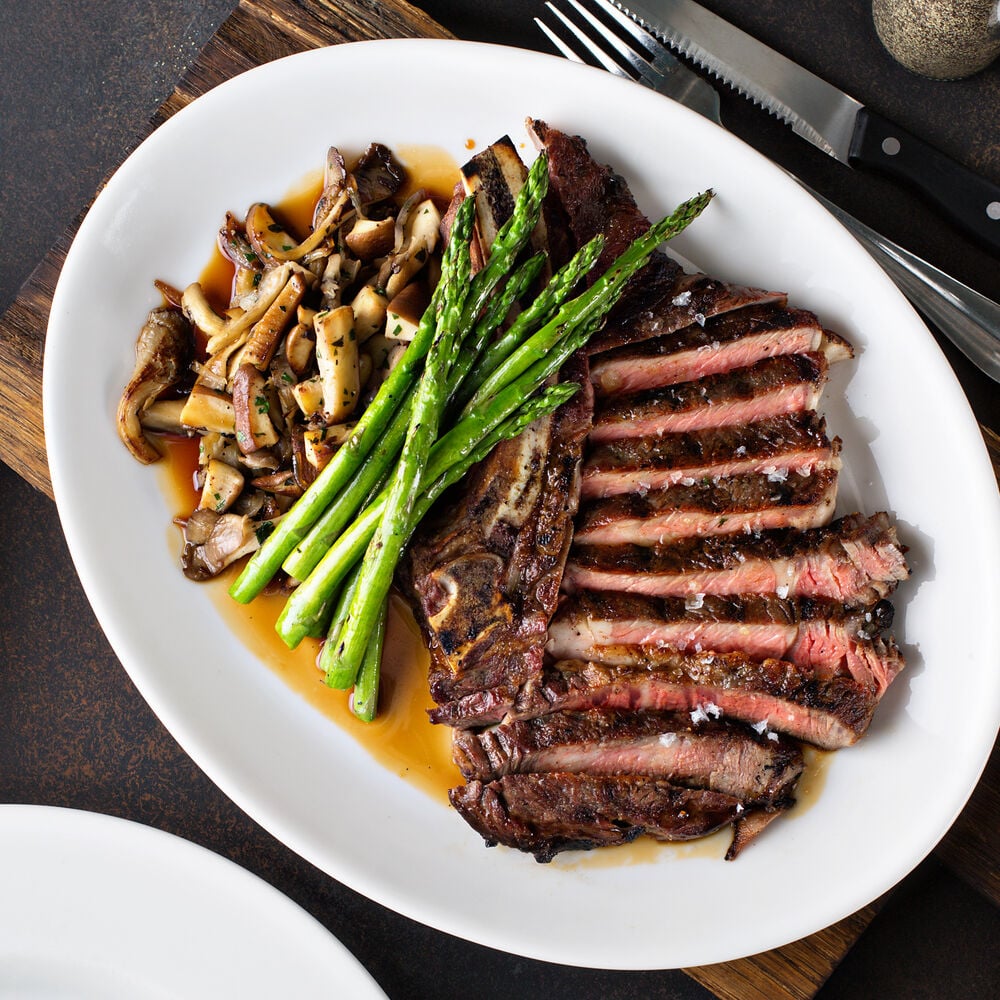 Sirloin Steaks With Mushroom and Leafy Green Sauté
This one-plate wonder incorporates tender, juicy and lean grass-fed beef with a saute of mushrooms and rainbow chard, a leafy green that's rich in nutrients, including vitamins K and A. The recipe cooks up quickly and is perfect for a busy weeknight dinner.
Nutritional Information
2 Servings Per Recipe
Total Carbohydrate: 10.4g
3%
*Percent Daily Values are based on a 2,000 calorie diet.
Ingredients
Ingredients
2 Niman Ranch Sirloin Steaks
2 tablespoons coarse ground black pepper
2 tablespoons garlic powder
1 tablespoon course salt
Ghee or olive oil
1 cup wild mushrooms, chopped
1 bunch rainbow chard, shredded by hand and rinsed
Salt and pepper
Step 1
Step 1
Combine garlic powder, salt and pepper in a shallow dish. Coat both sides of steaks with the seasoning mix, pressing mixture into beef.
Step 2
Step 2
Heat a cast iron pan over medium-high heat. Pan should be hot. Add a bit of cooking fat (ghee or olive oil) to the pan. Add steaks. Allow steaks to sear on each side for 4 minutes (for medium rare), 5 to 6 minutes (for medium) or 6 to 7 minutes (for well-done). Remove steaks from pan and allow to rest for 10 minutes.
Step 3
Step 3
While steaks rest, heat a bit more cooking fat in the pan (ghee or olive oil), turning the heat down to medium. Add mushrooms and sauté for 2 to 3 minutes, until they begin to softened. Add rainbow chard and season the mixture with salt and pepper. Sauté the veggies for another 2 to 3 minutes until the chard softens. Plate the vegetables and top with steaks.