SIMPLE, DELICIOUS INGREDIENTS
Tender, juicy dark chicken meat, uncured bacon, fire-roasted portabella mushrooms, spinach and Parmesan cheese. That's it!

OVEN READY
No defrosting, meal prep or clean up! We prepare chicken, then flash freeze, box and ship it with a disposable cooking tray — cook from frozen!

WEEKNIGHT DINNER, ELEVATED
Tired of the recipes in your rotation? Enjoy a fine dining experience at home with this gourmet entree, produced in a small batch to ensure flavor and quality.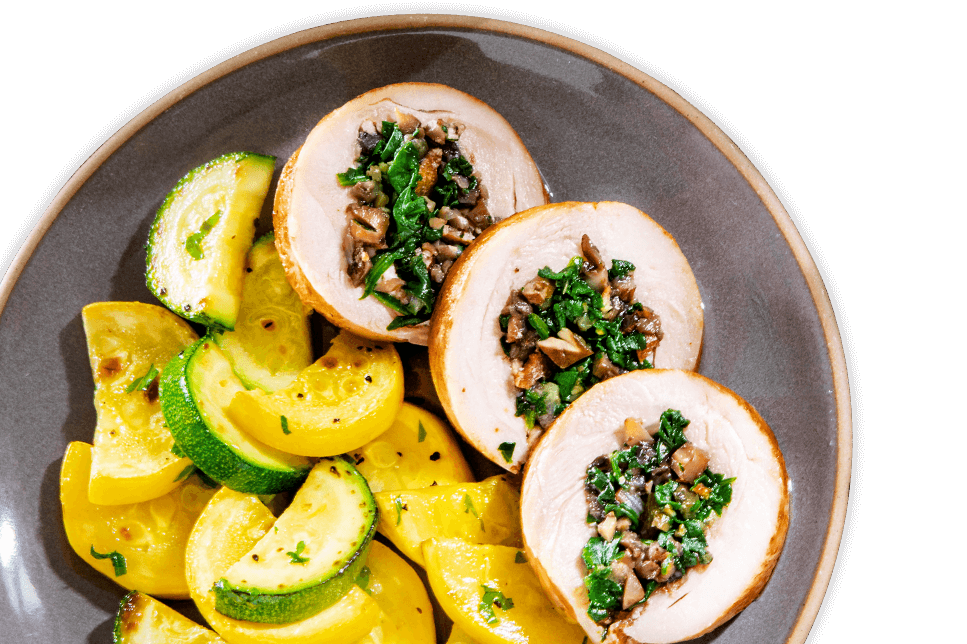 — SMALL-BATCH PERDUEFARMS.COM EXCLUSIVE —
FANCY CHICKEN DINNER — NO FUSS
Amazing flavor with no prep or clean up: Our stuffed chicken roulade is a weeknight dinner innovation your family will love! We first marinade premium dark chicken meat in a signature blend of chicken broth and spices. Chicken is then filled with a gourmet stuffing of fire-roasted portabella mushrooms, uncured bacon, spinach and Parmesan cheese. Each roulade is flash frozen, packed in an oven-ready tray and shipped to your doorstep. When ready to cook, remove from your freezer, pop in a preheated oven, cook and slice. It's as easy as that!
ONE ROULADE = THREE 5-OZ. SERVINGS!
$19.99
THE RESULTS ARE IN
WE MAKE CUSTOMERS HAPPY!
STRAIGHT FROM THE FARM
"I was very pleased with my experience with Perdue Farms. I will be ordering chicken bundles in the future. No more grocery store chicken for me. Straight from the farm instead." — Lorraine B.
★★★★★
THE BEST CHICKEN EVER
"Perdue Farms sells and ships the best chicken ever! It is so clean and well trimmed, every cut is delicious. It ships fast and always arrives still frozen. Thanks for such great products." — Mary R.
★★★★★
FAST WITH YOUR ORDER
"I love Perdue! They have the best chicken. I never buy chicken from anyone else. They are fast with your order and let you know when it is on its way." — Roseanne S.
★★★★★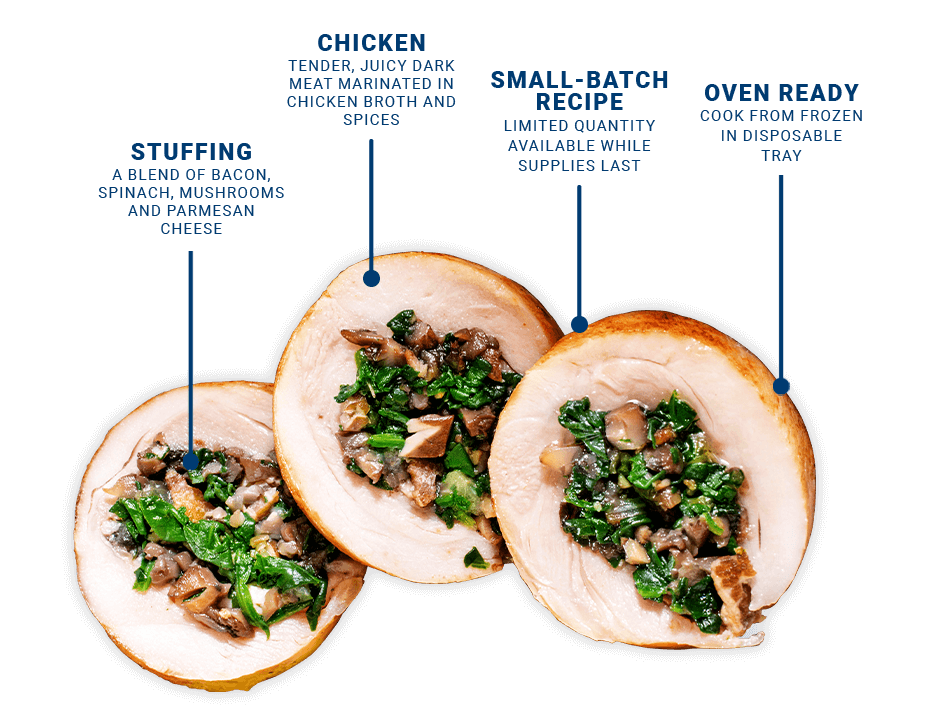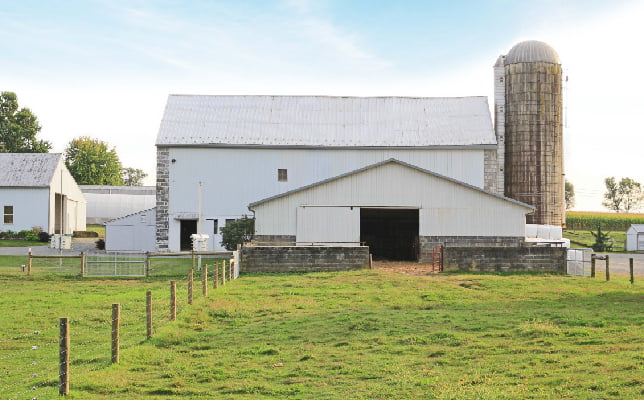 BETTER-TASTING CHICKEN STARTS HERE
The ingredient that makes our limited-edition offerings so delicious? Premium chicken from our own family of farmers , who raise poultry humanely and in keeping with our strict standards, which include an all-vegetarian diet and no antibiotics, hormones or steroids — EVER!