Tortilla Chip-Crusted Salsa Sliders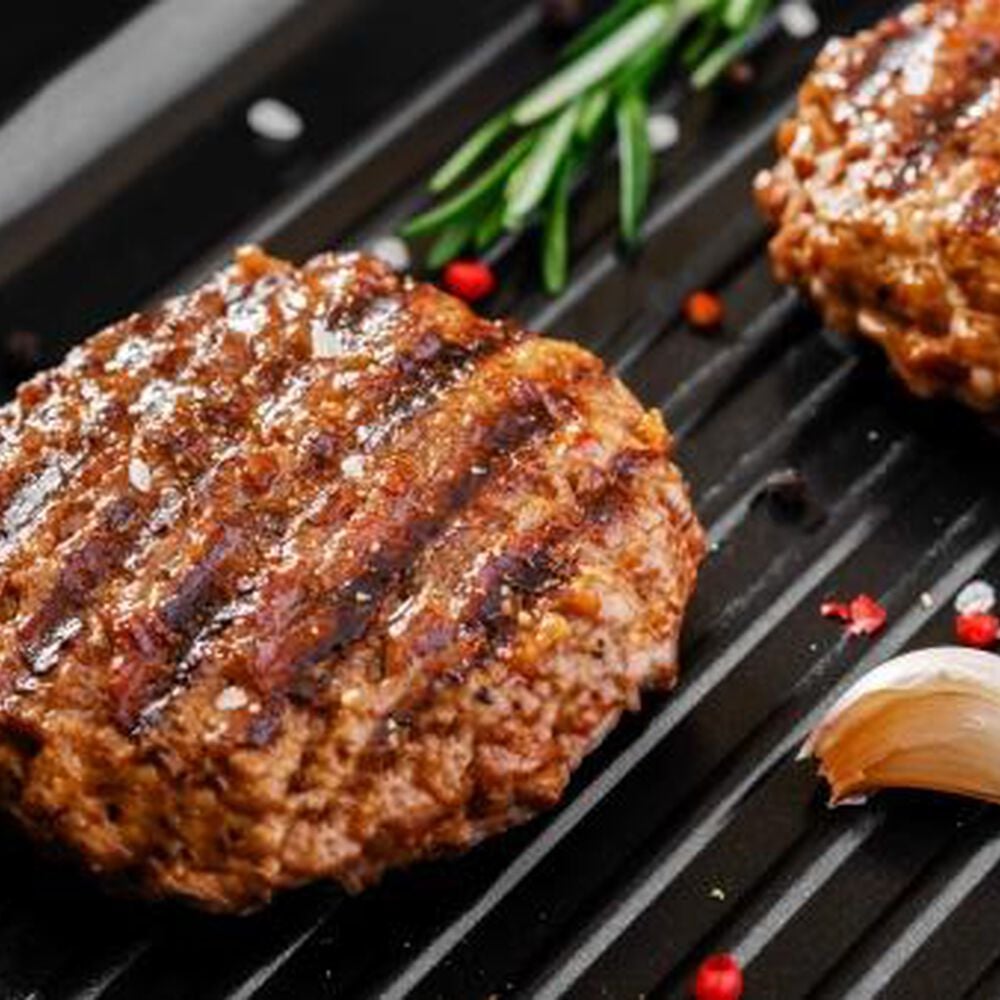 Tortilla Chip-Crusted Salsa Sliders
Satisfy a craving for Mexican flavors with this quick, easy sliders recipe. The crunchy crust is thanks to crushed tortilla chips and a dash of cumin, plus a salsa topping, provide just the right touch of flavor. Pair with lime margaritas or your favorite light lager.
Nutritional Information
4 Servings Per Recipe
Serving Size 2
Total Carbohydrate: 26g
9%
*Percent Daily Values are based on a 2,000 calorie diet.
Ingredients
Ingredients
1 pound Panorama Organic Grass-Fed Ground Beef
1 rustic French baguette, sliced into sixteen 1/2-inch slices
1/4 teaspoon ground cumin
Sea salt and freshly ground pepper
1 tablespoon jalapeno, pickled or fresh, finely chopped (optional)
1 tablespoon olive oil
1/2 tablespoon butter
1 cup tortilla chips, crushed into very small pieces
1/2 cup chipotle tomato salsa or favorite salsa
2 slices Monterey Jack cheese, cut into fourths (total of 8 pieces)
Step 1
Step 1
Lay 8 slices of the French baguette onto a serving tray. Form beef into 2-ounce patties less than ½-inch thick, squeezing the edges of the patties tightly. TIP: For 2-ounce patties, slice a 16-ounce package of beef lengthwise vertically and then horizontally 3 additional times. This should give you 8 portions.
Step 2
Step 2
Season beef patties by sprinkling with ground cumin, sea salt and pepper. Place patties, one at a time, into the crushed tortilla chips in the bowl. Make sure the patties are fully coated and then return them to the cutting board.
Step 3
Step 3
Preheat large heavy skillet over medium-high heat. Add olive oil and butter. Place the beef sliders in the skillet and wait until they are nice and crusty on the first side, about 2-3 minutes, and then flip and cook another 2 minutes.
Step 4
Step 4
When the beef sliders are fully cooked, place one slider on top of each of the 8 slices of baguette on the serving tray.
Step 5
Step 5
Add salsa to the still-hot heavy skillet where the sliders were cooked. Cook the salsa in the skillet, stirring for approximately 1 minute or until the salsa is slightly thickened and then remove from heat. Spoon 1 tablespoon of the warm salsa and then a piece of the Monterey Jack cheese on top of each slider. Place the remaining baguette slices on top and enjoy!