Tropical Fruit Salsa-Topped Grilled Chicken Tacos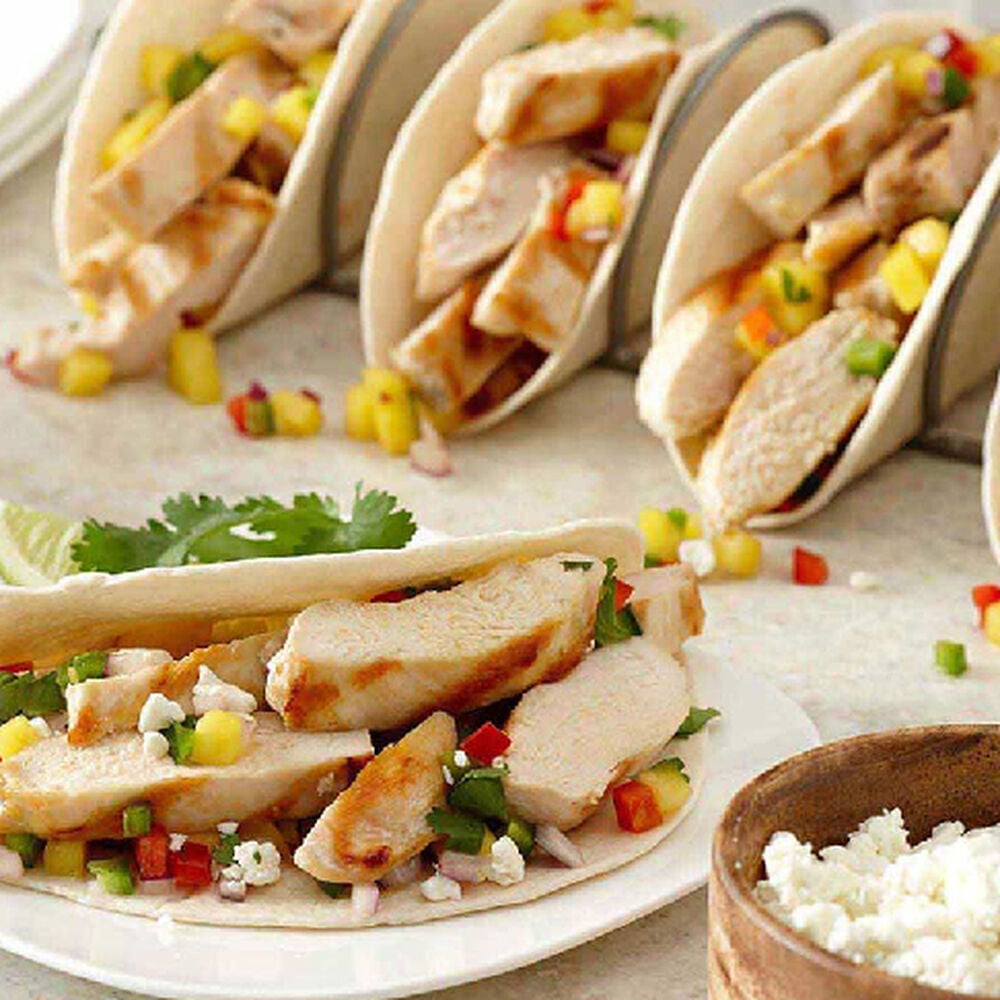 Tropical Fruit Salsa-Topped Grilled Chicken Tacos
A refreshing end to a hot summer's day! In this recipe, grilled chicken is topped with a zesty salsa made from garden-fresh veggies and ripe mango. Add in your favorite taco toppings, wrap in warmed tortillas and enjoy with a cool and refreshing margarita.
Nutritional Information
4 Servings Per Recipe
Serving Size 4
Total Carbohydrate: 29.0g
*Percent Daily Values are based on a 2,000 calorie diet.
Ingredients
Ingredients
4 Perdue Harvestland Boneless Skinless Chicken Breasts
4 teaspoons olive oil
1 ripe mango, chopped
2 tablespoons red onion, finely chopped
2 tablespoons red bell pepper, finely chopped
2 tablespoons fresh cilantro, chopped
1 lime juiced, about 2 tablespoons
1 tablespoon finely chopped jalapeño
1/2 teaspoon salt
1/8 teaspoon black pepper
4 (6-inch) flour or corn tortillas, warmed
4 ounces goat cheese crumbles (optional)
Approx. 3-lb. pack of tender, juicy organic chicken breasts ― portioned into three 1-lb. pouches
Step 1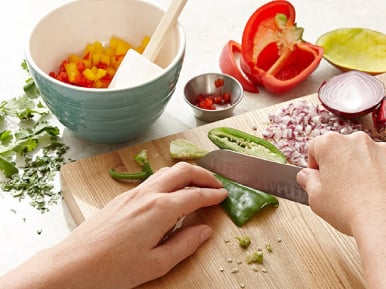 Step 1
In a small bowl, combine the mango, red onion, red bell pepper, cilantro, lime juice, jalapeño, and 1/4 teaspoon salt. Cover and chill for 30 minutes to allow flavors to develop.
Step 2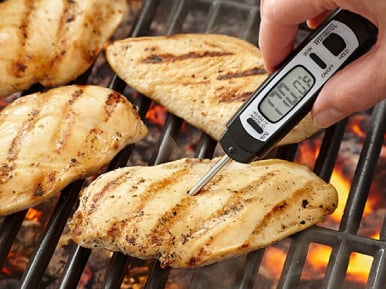 Step 2
Heat a lightly greased grill or grill pan to medium-high heat. Brush chicken with olive oil and season with remaining salt and pepper. Grill 3 to 5 minutes on each side. Chicken is done when it feels firm to the touch and a meat thermometer inserted in the center reaches 170 F. Remove the chicken from the grill and let rest for 2 to 3 minutes. Slice into strips if desired.
Step 3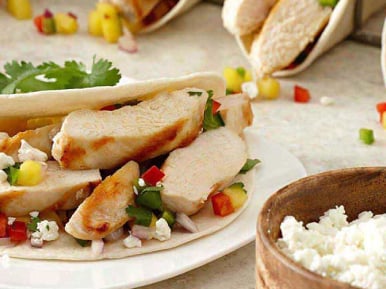 Step 3
Wrap tortillas in foil and place on the grill with the chicken for 5 minutes or until heated through. Serve sliced chicken on warm flour or corn tortillas with salsa and crumbled goat cheese.
The Perdue Farms Culinary Team
Chef Chris Moyer, CEC, CRC, and Chef Shawn Reese, CEC, CRC, bring decades of combined culinary experience to their roles at Perdue Farms. The chefs contribute to recipe development, culinary ideation, and all culinary aspects of the company business.
MEET THE CHEFS