Perdue Farms Guide: How to Brine a Turkey
Why brine a turkey? This process infuses turkey with moisture and produces a tender and juicy roasted turkey every time. Here, Perdue Farms' culinary team breaks down styles of brining (wet and dry) and shares brining recipes that will make your holiday turkey taste simply amazing!
No time to brine? We've included a turkey injection recipe that will boost the juiciness and flavor of turkey. Be sure to inject legs, thighs and breasts and let turkey rest at least one hour before you place in the oven.
---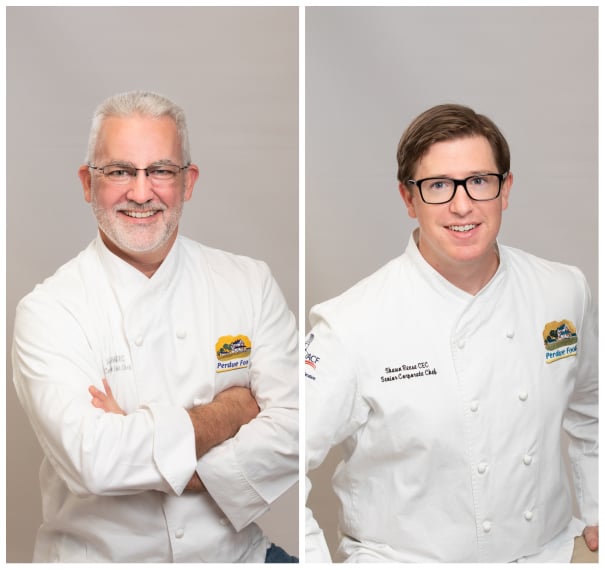 Meet the Perdue Farms Corporate Culinary Team
Chef Chris Moyer, CEC, CRC, and Chef Shawn Reese, CEC, CRC, bring decades of combined culinary experience to their roles at Perdue Farms. Day to day, the chefs contribute to recipe development, culinary ideation and all culinary aspects of the company business. Along with keeping a close eye on emerging trends, new flavors and innovations in the industry, Chefs Chris and Shawn are involved in food photography for Perduefarms.com and head up planning and preparation of meals for both internal corporate functions and external consumer-focused events. The duo represents Perdue Farms and its brands at food shows across the country and remain 100% focused on a positive consumer experience with Perdue Farms products. "We truly love what we do," they say, "and it is exciting to be in an environment that allows us the freedom to be innovative."
LEARN MORE