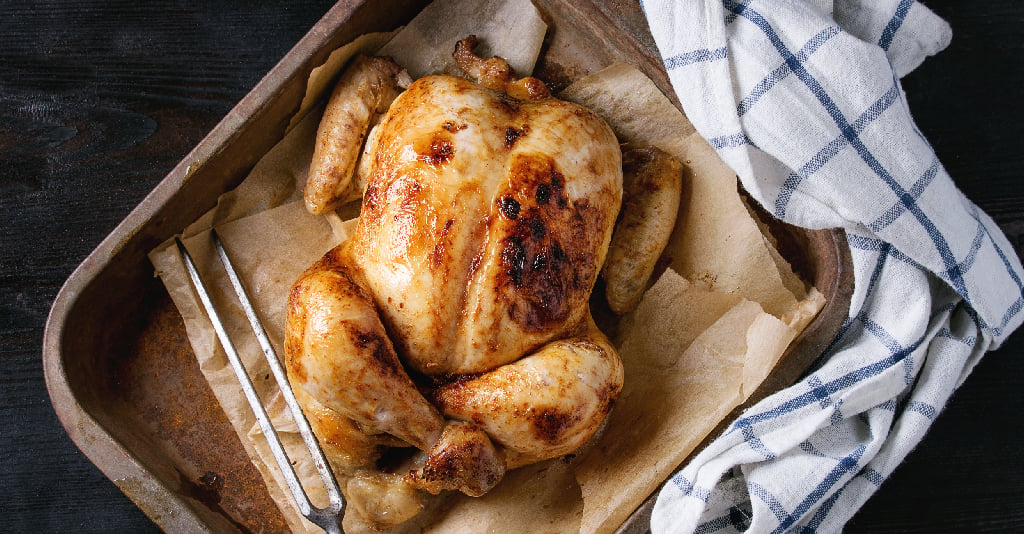 by the Perdue Farms Culinary Team
Even the most experienced cook can run into problems when preparing a traditional Thanksgiving dinner. So many moving parts to manage! Here, Perdue Farms' culinary team shares six of the biggest Thanksgiving cooking fiascos and easy solutions that will help you serve up a delicious feast even if disaster strikes.
1

Roasting Pan is Too Small

It's Thanksgiving Day and you're ready cook. You pull your favorite roasting pan out of the cupboard and discover that it's too small. Now what? The answer is simple: Break turkey down into smaller parts and roast them in two different pans.

First, remove the thighs and drumsticks and place both in one pan. Keep the wings attached to the bird, fold them under the cavity and place turkey in a second pan. Cook as directed or follow our Turkey Cooking Guide.
2

Oven Isn't Heating Up Properly

You could always ask the neighbor so spare some space in their oven, but your best bet may be to fire up the BBQ, as long as you have enough propane to keep the grill going throughout the cooking process.
Light half of the grill, close the lid and preheat to 325 to 350 F.
If roasting pan fits in the grill when the grill lid is closed, place turkey in pan and on the unheated side of the grill. If the pan is too big, cover the unheated side of the grill with heavy duty aluminum foil and place turkey on top. Close lid.
Focus on maintaining a constant temperature between 325 and 350 F, and turning the bird from time to time to avoid overcooking on the side that faces the lit burners. Roast turkey on the grill as you would in the oven, following recommended cooking times and internal temperature checks suggested in our Turkey Cooking Guide.
3

Turkey is Burning

If your turkey is browning too quickly in the oven, dab brown spots with butter or oil and cover with foil to slow the browning process. If turkey is cooked through and too brown, don't fret. Most likely the meat beneath the skin is just fine. If you find that the meat is dryer than you like, use gravy or stock to moisten.
4

Turkey Looks Pink/Undercooked

Whatever you do, don't put the turkey back in the oven. Parts of the turkey that are done will overcook as you try to cook the undercooked meat to 175 F. To avoid cross-contamination, first move turkey away from other ready to serve sides. Carve bird and place meat in a single layer on a foil-lined sheet tray. Bring turkey stock to a boil and ladle over turkey pieces. If the meat is just slightly undercooked, adding broth may be enough to bring the internal temperature of the meat to 175 degrees. To cook further, place tray in a 300 F oven until the thickest piece of meat reaches an internal temperature of 175 F.
5

Turkey Gravy is Bland

If there are drippings left in the roasting pan, place it over the stovetop and deglaze with some water or stock. Once liquid comes to a boil, add gravy to the pan. Let simmer for 10 minutes or so. Taste while sauce is simmering. Season with salt and pepper. Adding turkey stock or base or premade gravy may also improve flavor.
6

Turkey Falls on the Floor

Oh no! You may be tempted to rinse off and reheat, but please don't eat your turkey ― who knows what germs could be lurking on your kitchen or dining room floor? Chock this up to a funny accident and enjoy dinner out with family and friends!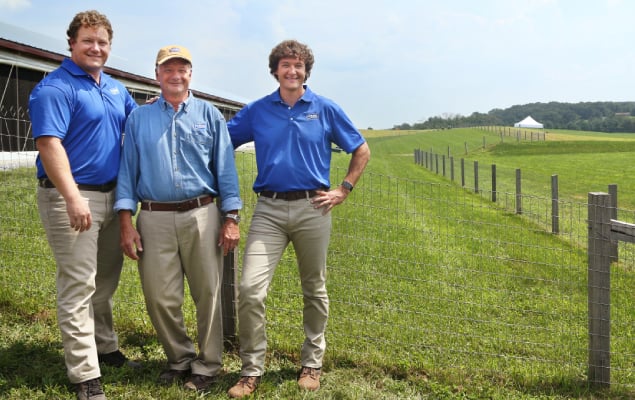 Why Choose Perdue Farms
When it comes to the food you feed your family, quality matters. And while there are a lot of options out there, Perdue Farms stands apart. In business for over 100 years, we are a fourth-generation, family owned American food and agriculture business that from the beginning has worked with family farmers.