Air-Fried Chicken Ranch Wraps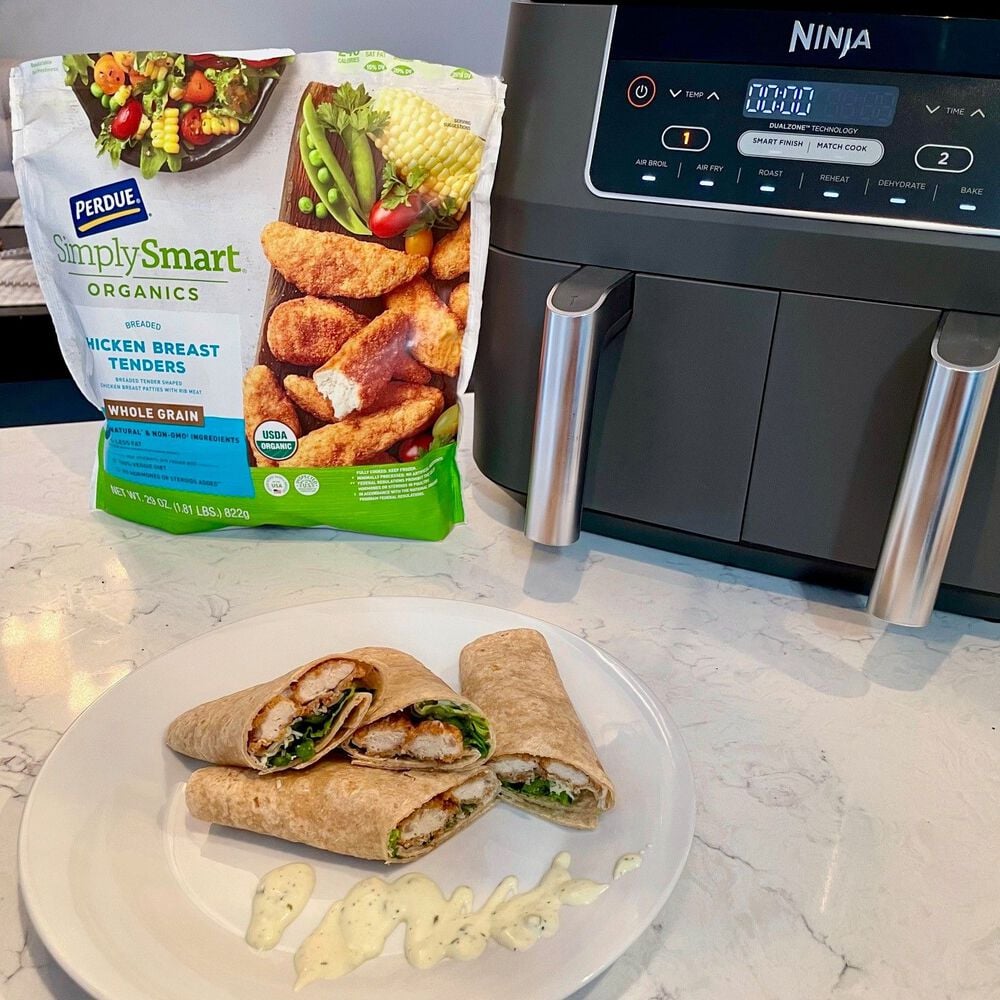 Air-Fried Chicken Ranch Wraps
Appliance used: Ninja® Foodi® 2-Basket Air Fryer. If you prefer more heat, add a few dashes of your favorite hot sauce.
Nutritional Information
*Percent Daily Values are based on a 2,000 calorie diet.
Ingredients
Ingredients
1 bag Perdue SimplySmart Organics Whole Grain Chicken Breast Tenders
4 twelve-inch whole wheat wraps
2 heads romaine lettuce, chopped
1/2 cup shredded mozzarella cheese
4 tablespoons ranch dressing
Step 1
Step 1
Install a crisper plate in both baskets. Place half the chicken tenders in Zone 1 and half in Zone 2, then insert baskets in unit.
Step 2
Step 2
Select Zone 1, select AIR FRY, set temperature to 390°F, and set time to 22 minutes. Select MATCH COOK to match Zone 2 settings to Zone 1. Press the START/PAUSE button to begin cooking.
Step 3
Step 3
When the time reaches 11 minutes, press START/PAUSE to pause the unit. Remove the baskets and flip the chicken. Reinsert baskets in unit and press START/PAUSE to resume cooking.
Step 4
Step 4
When cooking is complete, remove the chicken and chop. Lay a wrap on a flat surface and top with lettuce, chicken, cheese, and ranch dressing. Fold the two sides in and tightly roll the wrap to seal. Repeat with remaining ingredients.