World's Best Wasabi Burger
Add spice to your backyard BBQ with these Asian-inspired ground beef patties!
---
by Perdue Farms Corporate Chefs
|
April 2021
|
Yield: 4 Servings
---
This Asian burger recipe, which grills up quickly, is dressed with two sauces: a hot and tart Wasabi aioli and a BBQ sauce that combines classic Southern and spicy Asian flavors.
For best results, use Panorama Organic Grass-Fed Ground Beef and don't forget to serve hamburgers with a heaping helping of deep-fried sweet or russet potato fries!

Ingredients
Wasabi Aioli

1 cup Hellman's Mayonnaise
2 teaspoons lemon juice
2 tablespoons prepared Wasabi
1 tablespoon fresh cilantro
1/2 teaspoon cracked black pepper
Asian BBQ Sauce

1 cup Heinz Ketchup
1/4 cup honey
3 tablespoons rice wine vinegar
2 tablespoons soy sauce
2 teaspoons powdered ginger
1 tablespoon sesame oil
1/2 teaspoon cayenne pepper
Burgers

1 tablespoon soy sauce
2 teaspoons fresh garlic, crushed
2 teaspoons fresh ginger, crushed
1/2 teaspoon cracked black pepper
2 tablespoons scallions, Chopped
4 brioche buns
1/2 red onion, thinly sliced
Arugula lettuce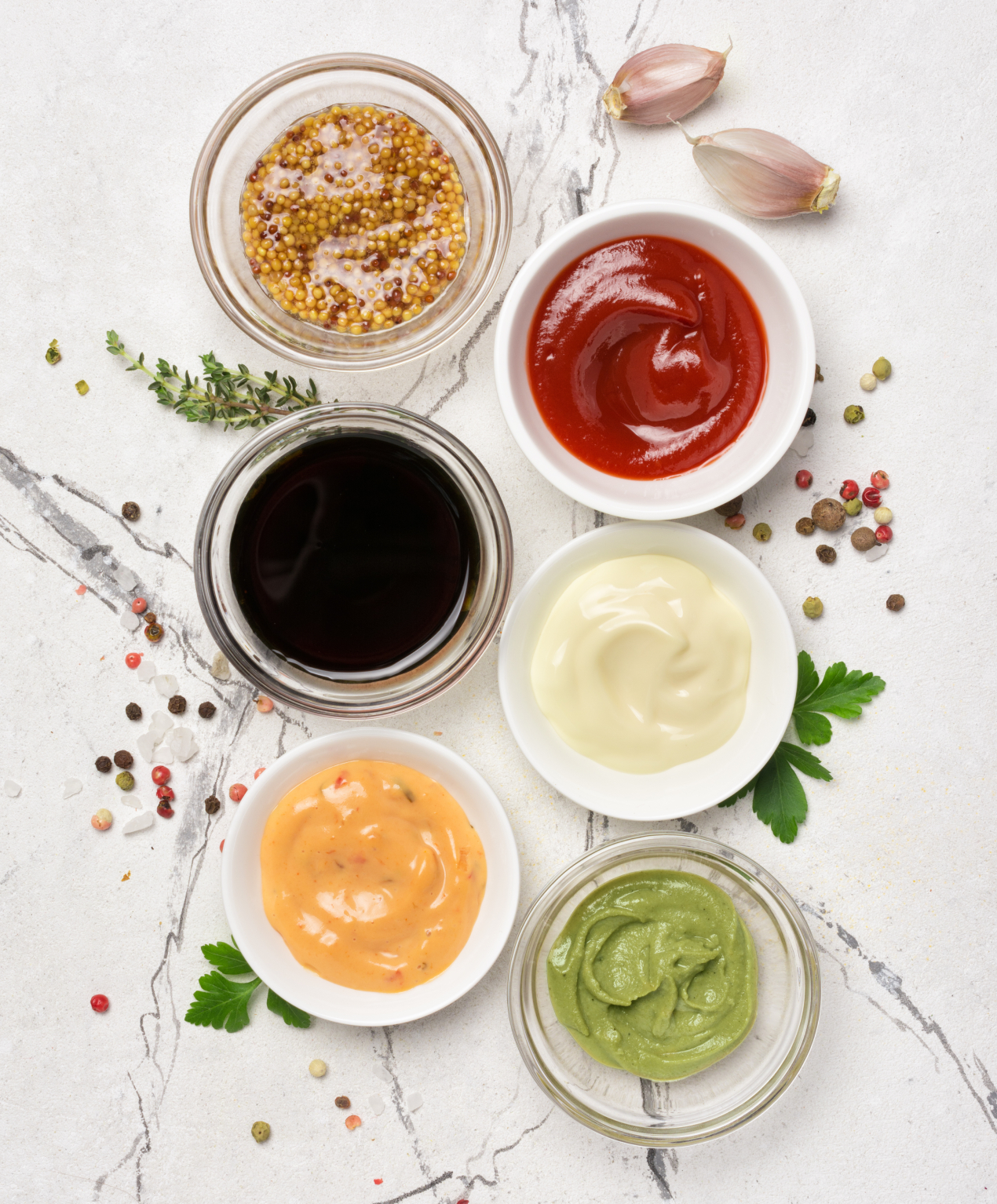 Step 1: Prepare Sauces
Blend the ingredients for the Wasabi Aioli and the Asian BBQ Sauce and set aside.
Step 2: Shape Ground Beef Into Patties
Blend burger ingredients into ground beef. Divide beef into four patties. Patties should be slightly larger than buns to allow for shrinkage from cooking.
Step 3: Grill, Assemble and Serve
Cook patties on a grill or in a skillet, flipping over so both sides are browned, until the internal temperature of beef, when measured with a digital meat thermometer, reaches 145 F (medium well). Lightly toast buns, then assemble burgers by spreading a generous layer of Wasabi Aioli on bottom buns, placing burgers on top of sauce and placing arugula and red onions on top of burgers. Finally, drizzle Asian BBQ Sauce on top of lettuce and cover burgers with top buns. Xiang Shou (Enjoy)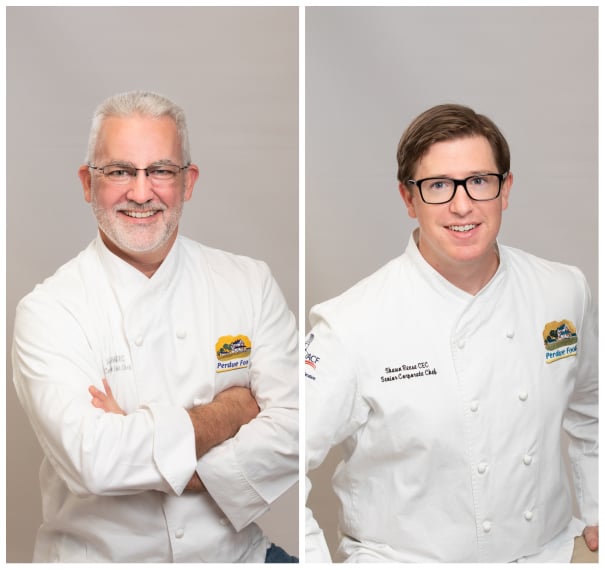 Meet the Perdue Farms Corporate Culinary Team
Chef Chris Moyer, CEC, CRC, and Chef Shawn Reese, CEC, CRC, bring decades of combined culinary experience to their roles at Perdue Farms. Day to day, the chefs contribute to recipe development, culinary ideation and all culinary aspects of the company business. Along with keeping a close eye on emerging trends, new flavors and innovations in the industry, Chefs Chris and Shawn are involved in food photography for Perduefarms.com and head up planning and preparation of meals for both internal corporate functions and external consumer-focused events. The duo represents Perdue Farms and its brands at food shows across the country and remain 100% focused on a positive consumer experience with Perdue Farms products. "We truly love what we do," they say, "and it is exciting to be in an environment that allows us the freedom to be innovative."
LEARN MORE