Bacon-Wrapped Asparagus Bundles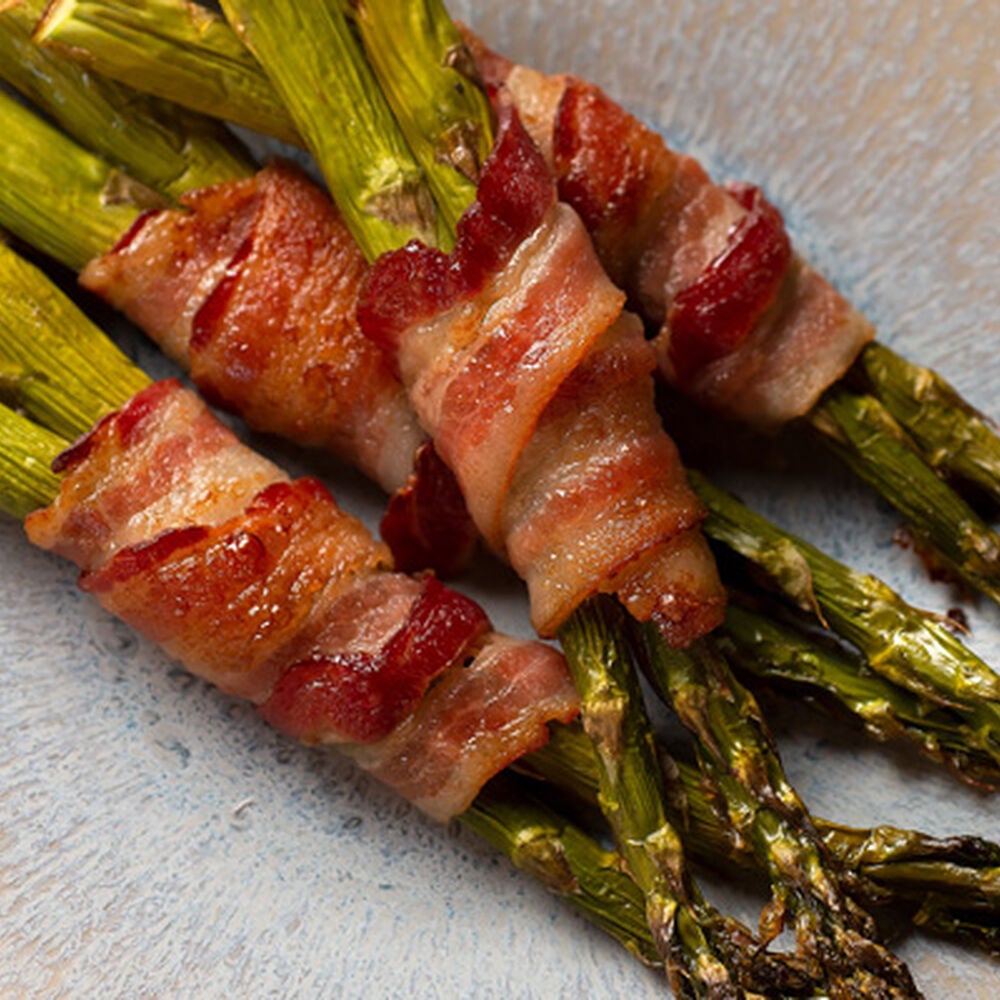 Bacon-Wrapped Asparagus Bundles
A side dish that pairs perfectly with steak, asparagus bundles are also an elegant addition to a plate of hors d'oeuvres. Veggies cook up quickly in a hot oven, and bacon lends the perfect amount of smoke and fat.
Nutritional Information
10 Servings Per Recipe
Total Carbohydrate: 2g
1%
*Percent Daily Values are based on a 2,000 calorie diet.
Ingredients
Ingredients
10 slices bacon
20 asparagus stalks
2 tablespoons olive oil
1 teaspoon salt
1/2 teaspoon pepper
Step 1
Step 1
Preheat oven to 400 F. Line a rimmed baking sheet with parchment paper.
Step 2
Step 2
Wrap two stalks of asparagus with a slice of bacon. Place 10 bundles of bacon-wrapped asparagus on baking sheet. Drizzle asparagus ends with olive oil. Sprinkle with salt and pepper.
Step 3
Step 3
Bake until asparagus is cooked through and bacon is crisp, about 20 minutes.