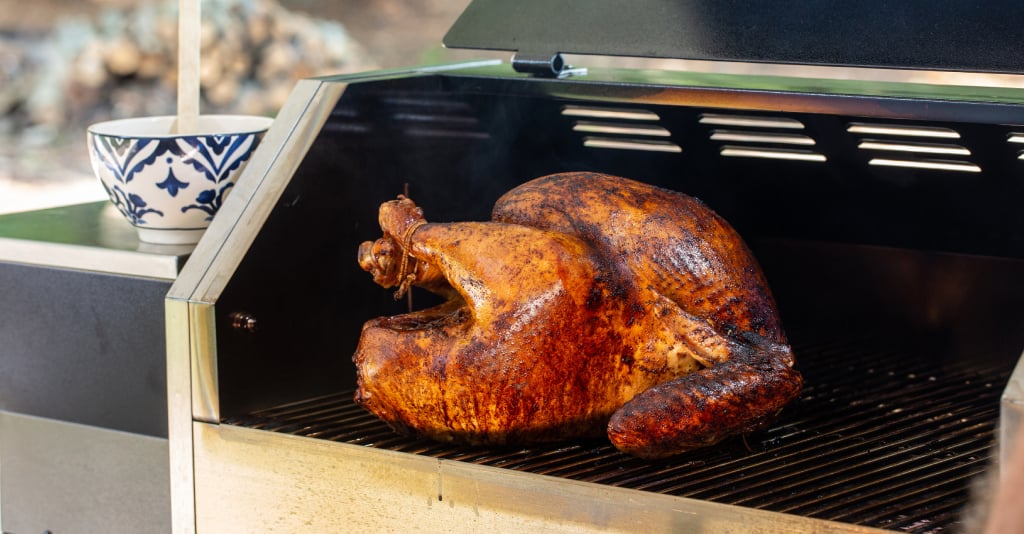 by the Perdue Farms Culinary Team
For the perfectly smoked holiday turkey, we recommend using either apple or peach wood, as each variety imparts a subtle flavor and does not burn as hot as other smoking woods. In this recipe, turkey is smoked whole, but you can also butterfly your turkey before seasoning and smoking.
| | | |
| --- | --- | --- |
| PREP | MARINATE | COOK |
| 30 | 1 | 3.5+ |
| MINUTES | HOUR | HOURS |
Ingredients



Turkey Injection Marinade

1 cup chicken stock
1/2 cup butter
1/4 cup lemon juice
1 teaspoon lemon zest
1 teaspoon kosher salt
1/2 teaspoon black pepper, finely ground
1/2 teaspoon granulated garlic
Topical Seasoning

2 tablespoons canola oil
2 tablespoons kosher salt
1 tablespoon cracked black pepper
2 teaspoons paprika
2 teaspoons granulated garlic
1 teaspoon dried thyme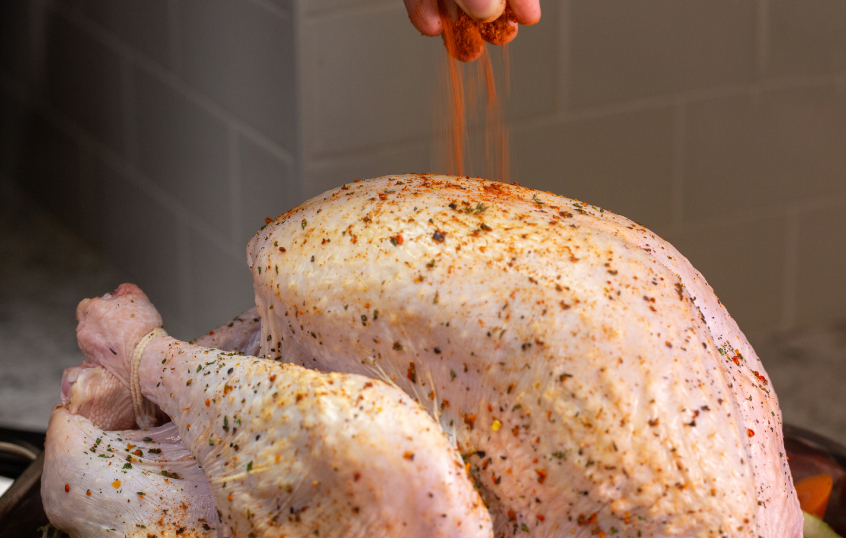 Step 1: Make Marinade and Inject Turkey
Bring all ingredients for the injection marinade to a boil in a pot while stirring. Reduce heat to medium-low and simmer for 2 to 3 minutes; remove from heat. Let cool until slightly warmer than room temp. Fill injector with marinade and inject throughout legs, thighs and breast. Allow turkey to rest in the refrigerator for at least 1 hour before cooking.
Step 2: Make Topical Seasoning and Rub Over Turkey
Blend remaining spices. Rub entire surface of turkey with canola oil, then evenly season with spice blend.
Step 3: Smoke Turkey
Preheat smoker to 325 F. Place the seasoned bird directly on the smoker rack, close the lid and cook until meat thermometer, inserted in the thickest part of turkey, measures 175 F (approximately 3 1/2 to 4 1/2 hours). Remove from smoker, tent with foil and allow to rest for at least 30 minutes before carving.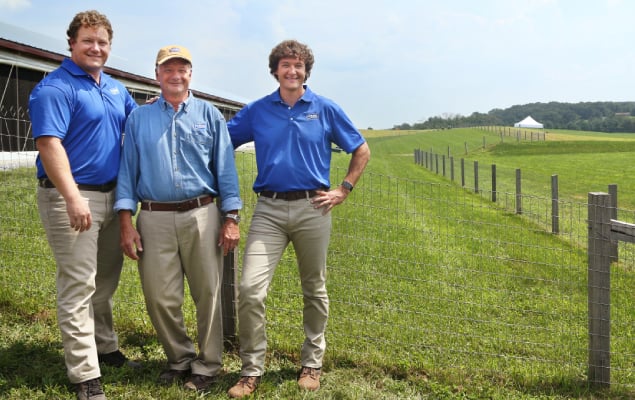 Why Choose Perdue Farms
When it comes to the food you feed your family, quality matters. And while there are a lot of options out there, Perdue Farms stands apart. In business for over 100 years, we are a fourth-generation, family owned American food and agriculture business that from the beginning has worked with family farmers.