Cajun spices blended in a true Southern Louisiana style. The crunch and juiciness of good old fashioned fried chicken. What could be more all-American?
This Thanksgiving, Perdue Farms offers up a brand-new take on the traditional herb-crusted roast turkey by breaking the whole bird apart and marinating pieces in a Cajun-style brine. After a two-step cooking process in which turkey is cooked using an immersion circulator and then breaded and deep fried, golden delicious pieces are dusted in a hot and spicy seasoning mix and ready to serve – no need to rest or tent!
This dish is certainly spicy, but pleasantly so. To kick up the heat, add more cayenne pepper to the topical seasoning mix. (Just be sure to have plenty of ice-cold beverages and sweet sides on hand to cool your palette after you take that first mouthwatering bite!)
| | | |
| --- | --- | --- |
| MARINATE | COOK | MAKES |
| 24 | 3+ | 8 |
| HOURS | HOURS | SERVINGS |
Ingredients
Southern-style chicken fry mix, corn flour or cornmeal



Cajun Brine

2 gallons water (1 gallon of water + 1 gallon of ice water)
1 cup apple cider vinegar
1/2 cup hot sauce (Louisiana, Crystals, Tabasco)
1/2 cup granulated sugar
1 1/2 cups kosher salt
5 cloves garlic, minced
3 stalks celery, minced
1 tablespoon onion powder
1 tablespoon smoked paprika
2 tablespoons Worcestershire sauce
2 tablespoon creole mustard
1 tablespoon cracked black pepper
2 teaspoons dried thyme
2 teaspoons cayenne pepper
1 bunch green onions, rough chopped
3 habanero peppers, rough chopped



Cajun Seasoning

3 tablespoons smoked paprika
2 tablespoons garlic powder
1 tablespoon black pepper
1 tablespoon white pepper
1 tablespoon onion powder
1 tablespoon dried Mexican oregano
1 tablespoon cayenne pepper
1/2 tablespoon dried thyme
1 teaspoon salt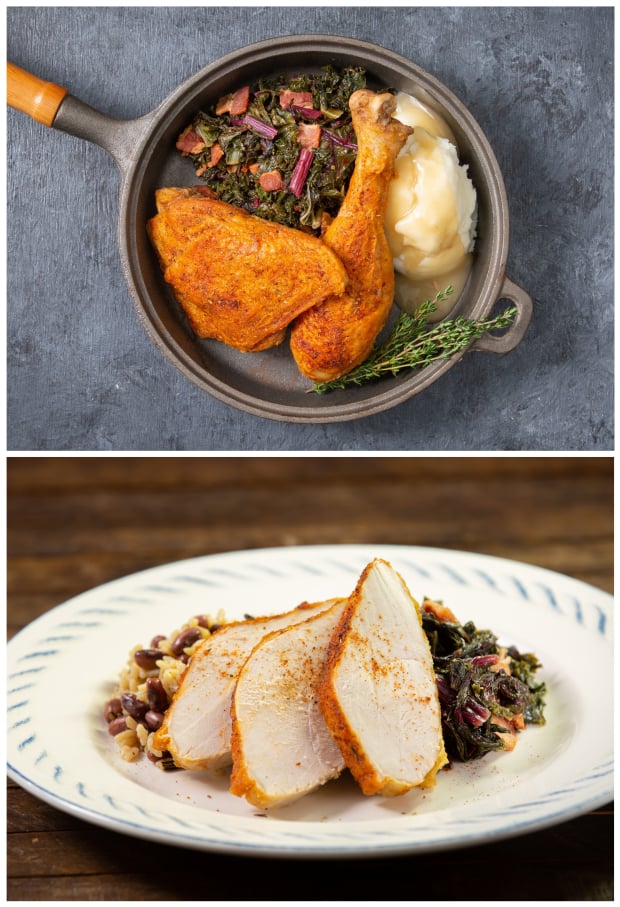 Step 1: Brine Turkey
In a large-medium stock pot, add 1 gallon of water and brine ingredients, and bring to a boil. Stir to combine ingredients. Reserve the gallon of ice water.


Once the water has come to a boil, continue to stir until the salt has dissolved.


Remove from heat and add ice water. Once the water is below 70 F, add turkey pieces.


Turkey should be completely submerged in the brine. Refrigerate for 12 to 24 hours.


Remove the turkey from the brine and place into food-safe vacuum seal bags. If you do not have a vacuum sealer, place individual pieces into large zipper storage bags, and remove as much air as possible, while ensuring a tight seal.
Step 2: Cook Sous Vide and Deep Fry Turkey
Set sous vide bath to 155 F. When bath is up to temperature, place the sealed bags into the tank. Check that the bath is circulating properly and not overcrowded.


All poultry should be cooked to an internal temperature that kills bacteria. The higher the temperature, the drier the turkey and firmer the bite will be. As white and dark meat are being cooked together in this recipe, 150 to 157 F is recommended, as it will produce meat that is moist and traditional in texture.


Once the internal temperature of the meat reaches 155 F and remains so for at least 1.2 minutes (approx. 2 to 3 hours of cooking time), remove the bags from the bath. Remove turkey pieces from the bags, place them on a wire rack and pat dry.


Mix together spices for the Cajun seasoning mix. Set aside.


Heat fry oil in a turkey fryer to 350 F. Dredge meat in fry mix of choice. Knock off excess breading and place pieces carefully into the hot oil. Cook for 3 to 4 minutes, or until desired crispiness and golden-brown color.


Remove from oil and place onto a wire rack to drain. Season the crispy outside of the meat with Cajun seasoning mix. For spicier turkey, add more seasoning.
WHY YOU'LL LOVE
Make-Ahead Thanksgiving Turkey
This recipe is designed with convenience in mind. The turkey can be brined two days ahead of time and then cooked sous vide the day before Thanksgiving. When turkey is cooked through, remove sealed bag from water bath and store in the refrigerator overnight.
On Thanksgiving day and an hour or so before meal time, place pouch back in water bath and reheat turkey until it reaches 140 F. Remove turkey from pouch, pat dry, flour and follow directions for deep frying.

BEFORE YOU START
Breaking Down a Whole Turkey
For this recipe, turkey should be broken down into eight skin-on, semi-boneless pieces, similar to the way in which you would prepare a whole chicken for frying. See directions: How to cut up a whole chicken
Benefits:
Brine penetrates the meat more easily.
Meat cooks more evenly and faster.
Pieces are easier than a whole bird to vacuum seal.
Once turkey is cut into pieces, tenderize, using a Jaccard Meat tenderizer or a kitchen fork.
Reserve unused portion of turkey for turkey stock/gravy.

THINGS TO CONSIDER
Southern Thanksgiving Sides
Traditional stuffing and baked corn pudding may not pair well with this spicy main dish. Consider, instead, a red gravy and Southern-style sides, including:
Sweet potatoes
Braised greens
Black-eyed peas
Other slightly sweet dishes
Red Gravy Recipe
Place turkey backbone, wing tips and neck in a stock pot with mirepoix. Cover with water or chicken broth and let slowly simmer. When ready, strain the mixture and thicken with a cornstarch slurry. Season with Cajun spices.
Oven Roasting Method
Don't own a sous vide cooker? No problem! Follow recipe directions, but instead of placing turkey in a water bath, roast slowly in the oven.
Directions
Preheat oven to 275 F and roast turkey for approximately 2 to 3 1/2 hours (or until internal temperature reaches 175 F). Proceed with deep frying directions.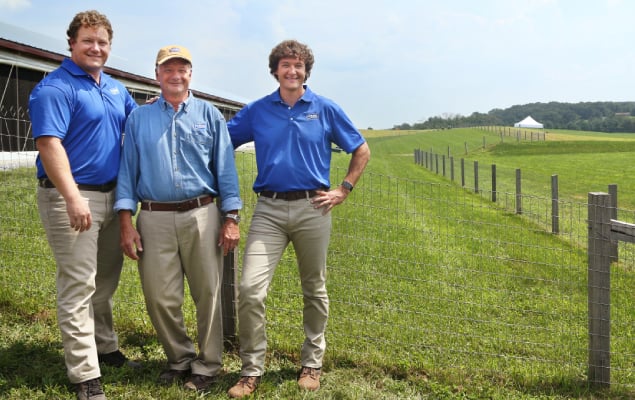 Why Choose Perdue Farms
When it comes to the food you feed your family, quality matters. And while there are a lot of options out there, Perdue Farms stands apart. In business for over 100 years, we are a fourth-generation, family owned American food and agriculture business that from the beginning has worked with family farmers.