Cheese Brats With Rice and Beans
Recipe Source

courtesy of Niman Ranch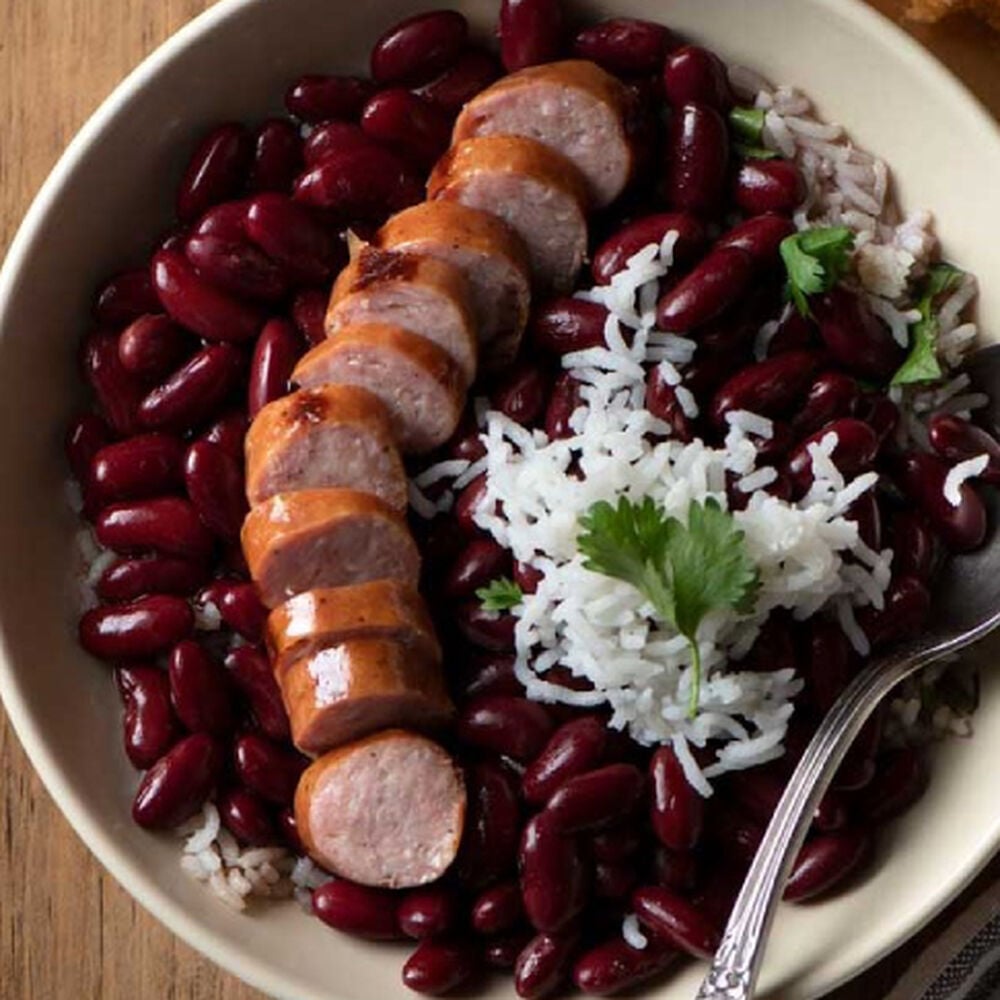 Cheese Brats With Rice and Beans
Recipe Source

courtesy of Niman Ranch
A comfort food favorite that never goes out of style! Here, a traditional rice and beans recipe is upgraded with Niman Ranch's beer-infused cheddar bratwurst. This stick-to-your-ribs supper is just as good for Sunday dinner as it is any night of the week.
Nutritional Information
*Percent Daily Values are based on a 2,000 calorie diet.
Ingredients
Ingredients
4 Niman Ranch Fat Tire Spicy Cheddar Brats
1 pound dried red beans, soaked overnight
3 cloves garlic, chopped
1 onion, chopped
2 celery stalks, medium diced
2 carrots, peeled, medium diced
2 tablespoons olive oil
4 to 6 cups cooked white rice
1 bunch parsley, chopped
Step 1
Step 1
Add olive oil to a large bean pot or stock pot and place on burner over medium-high heat. Add onion, garlic, celery and carrot and sauté for 5 to 8 minutes, stirring occasionally until slightly tender.
Step 2
Step 2
Place soaked beans in the pot and add enough water to cover them by 2 inches. Simmer beans over medium heat until tender, 1 to 2 hours. Continue adding water as needed.
Step 3
Step 3
Meanwhile, cook rice and keep warm
Step 4
Step 4
In a heavy-bottom skillet (preferably cast iron), sauté sausage until heated through and slightly browned.
Step 5
Step 5
To serve, place approximately a cup of rice in bottom of each serving bowl, add beans and bean liquor to bowl, top with sausage and garnish with parsley. Serve immediately.