Classic Roasted Chicken With Smashed Potato Bites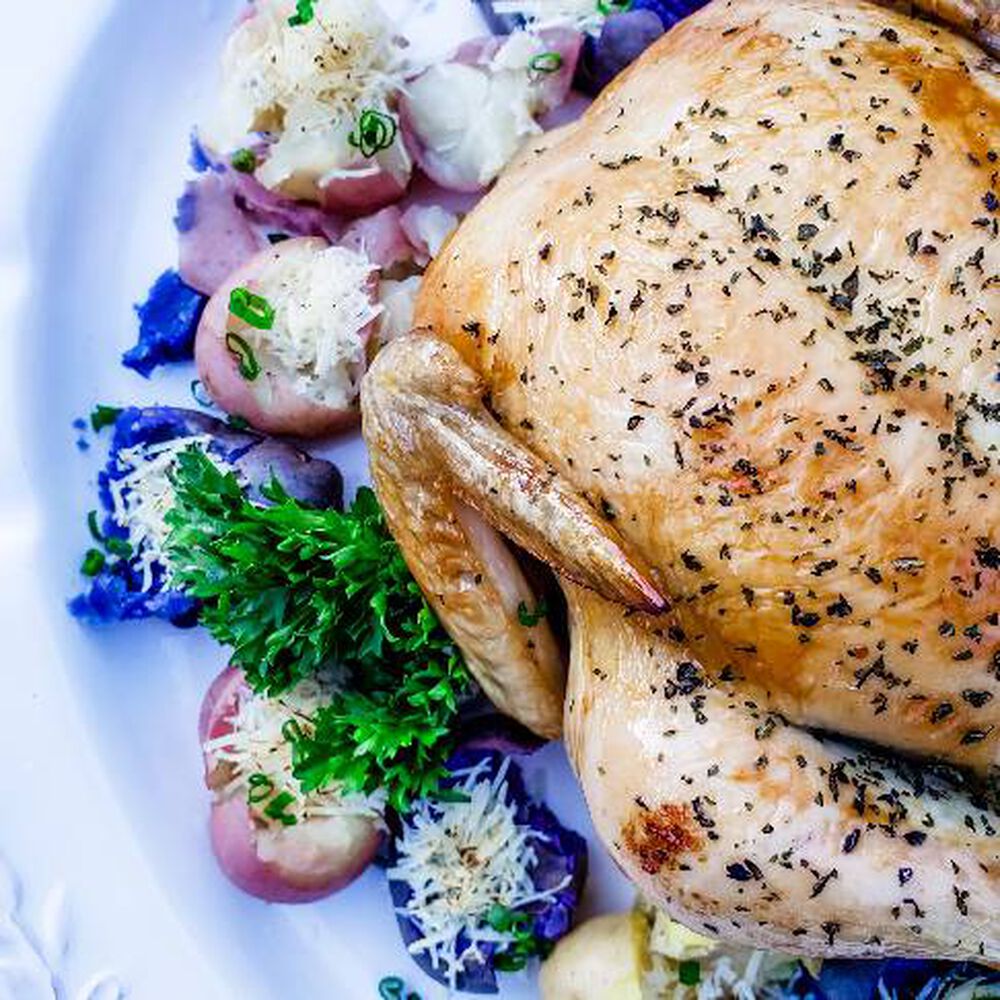 Classic Roasted Chicken With Smashed Potato Bites
This dinner is as fun to make as it is to eat! Dress it up for a weekend or holiday dinner or keep it simple for a weeknight dinner. If you use brightly colored potatoes, your side dish will look like flowers — something that will impress everyone young and old! Believe it or not, this dish takes 5 minutes or less to plate (but that can be your little secret). The kids are going to love the smashed potato bites: Try filling yours with different flavors, like sour cream and chive, bacon and cream cheese, crab and cheese and more!
Nutritional Information
6 Servings Per Recipe
Total Carbohydrate: 16.0g
*Percent Daily Values are based on a 2,000 calorie diet.
Ingredients
Ingredients
1 Perdue Harvestland Organic Whole Chicken
2 tablespoons butter
1 tablespoon parsley
Salt and pepper, to taste
2 pounds multi-colored new potatoes
1/3 cup Parmesan cheese
2 tablespoons chopped green onions, for garnish
Step 1
Step 1
Preheat oven to 400 F. Place chicken on a sheet pan and smother with butter and herbs.
Step 2
Step 2
Cook chicken for approximately 90 minutes, or until juices run clear.
Step 3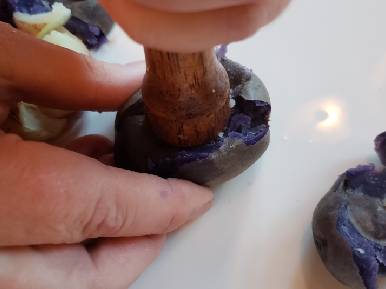 Step 3
Boil potatoes in salted water until tender. Smash the potatoes gently and stuff with cheese or your desired filling. Serve with chicken.