Cream of Mushroom Chicken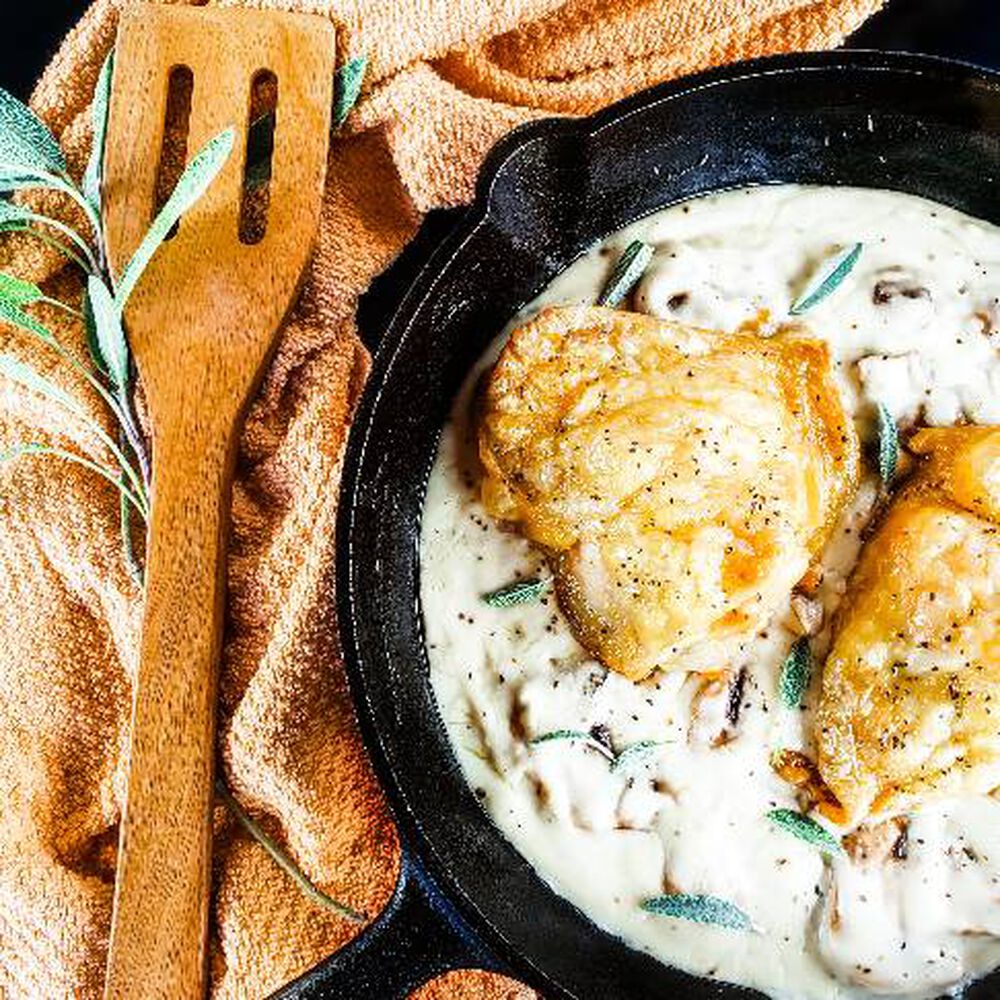 Cream of Mushroom Chicken
This savory dish is the ultimate form of comfort food! The gravy-like sauce blends perfectly with mushrooms and sits below crispy chicken thighs. The recipe requires minimal prep and cooks in under 40 minutes, making it a great meal for those busy evenings when you want something warm and filling. Not a mushroom fan? Replace them with cauliflower or even thick-cut bacon! Make a double batch for leftovers, because once you taste this, you'll want to enjoy every night of the week! To reheat, stir a few teaspoons of water or chicken stock into the gravy and microwave in 30-second intervals. Microwave or warm the chicken in the oven separately since ingredients will have different reheat times. To make a whole new breakfast or dinner from leftovers, bake some biscuits or rolls and serve the chicken and gravy overtop.
Nutritional Information
*Percent Daily Values are based on a 2,000 calorie diet.
Ingredients
Ingredients
9 to 10 Perdue Harvestland Organic Boneless Skinless Chicken Thighs
1 cup chicken stock
1/4 cup heavy cream
1 cup mushrooms
2 tablespoons butter
3 tablespoons flour
Salt and pepper, to taste
Fresh sage, to taste
Step 1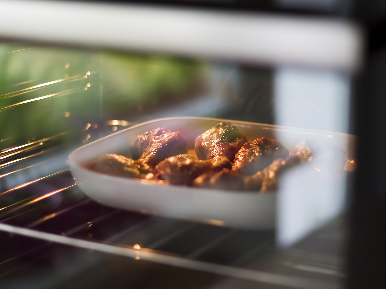 Step 1
Preheat oven to 400 F. Dry chicken with a paper towel and spray with olive oil. Cook chicken for 30 minutes.
Step 2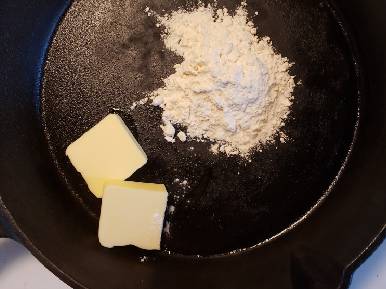 Step 2
Melt butter in a pan, then add in the flour.
Step 3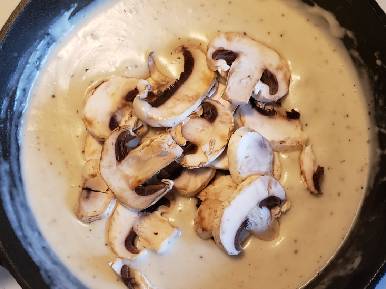 Step 3
Add chicken stock and heavy cream. Add mushrooms and simmer for 10 minutes. Add chicken.