Recipe Source

by the Perdue Farms Culinary Team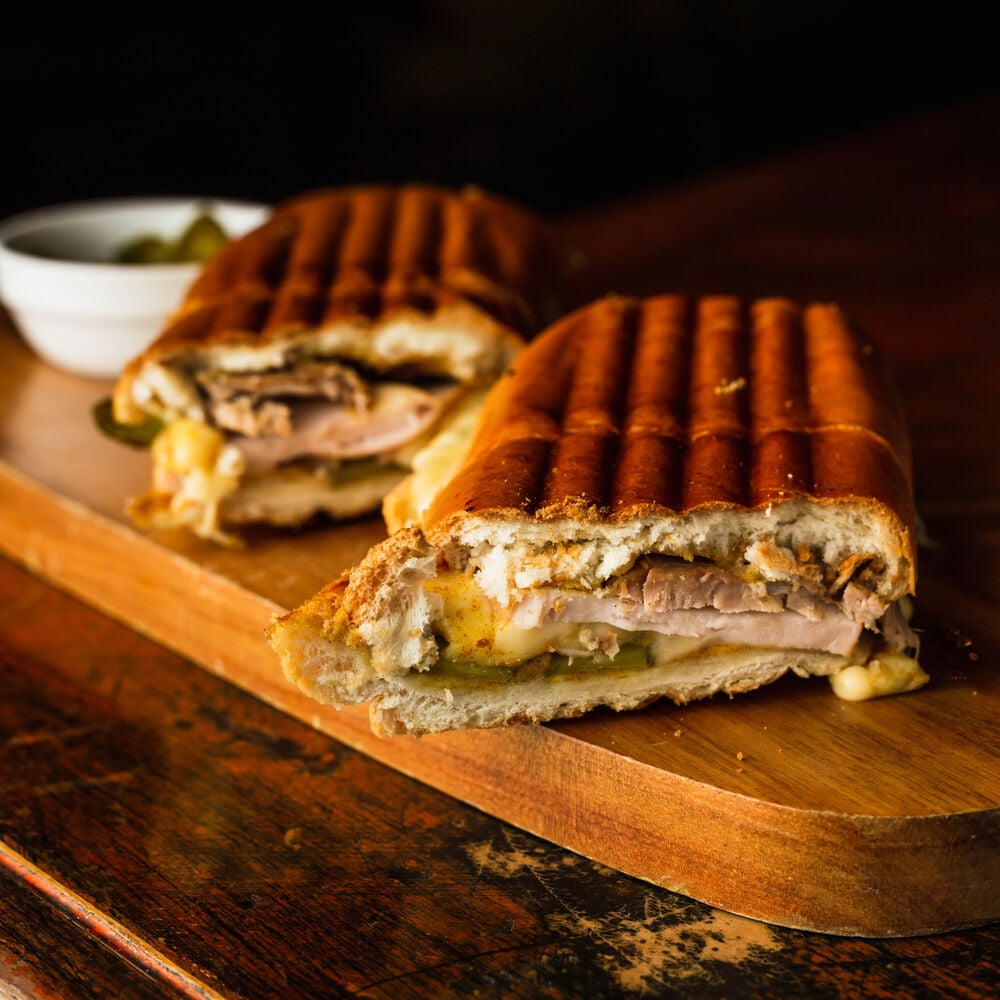 Recipe Source

by the Perdue Farms Culinary Team
Have a ton of ham leftovers and not sure what to do with all that delicious smoked meat? Try a classic Cuban sandwich, which can be served for lunch or dinner. You'll love the crunch that the toasted bun provides and the medley of mayo and brown mustard.
Nutritional Information
*Percent Daily Values are based on a 2,000 calorie diet.
Ingredients
Ingredients
8 slices ham, shredded
1/4 cup mayonnaise
1/4 cup whole-grain mustard
1 loaf Cuban bread, French Baguette or Ciabatta
8 slices Swiss cheese
8 long-cut dill pickles
2 tablespoons butter, or as needed
Approx. 8-lb. spiral bone-in slightly sweet, smoky ham
Step 1
Step 1
Mix mayonnaise and whole-grain mustard together in a bowl. Cut loaf in half and then in half horizontally to make tops and bottoms of two sandwiches. Spread each half, on both sides, with the mustard-mayo mixture. On each of the two bottoms, place two slices of Swiss cheese and two slices of pickle.
Step 2
Step 2
Divide the shredded ham between the two sandwiches. Top meat with two more pickle slices and two more slices of Swiss cheese. Place tops on sandwiches.
Step 3
Step 3
Melt butter in a heavy skillet over medium heat. Place sandwiches in skillet and press them down with a heavy weight, such as another skillet with a large can placed on top. Griddle sandwiches until bread is crispy and the inside is heated through, 3 minutes per side.
The Perdue Farms Culinary Team
Chef Chris Moyer, CEC, CRC, and Chef Shawn Reese, CEC, CRC, bring decades of combined culinary experience to their roles at Perdue Farms. The chefs contribute to recipe development, culinary ideation, and all culinary aspects of the company business.
MEET THE CHEFS