Easiest Ever Grilled Chicken Enchiladas
Recipe Source

by the Perdue Farms Culinary Team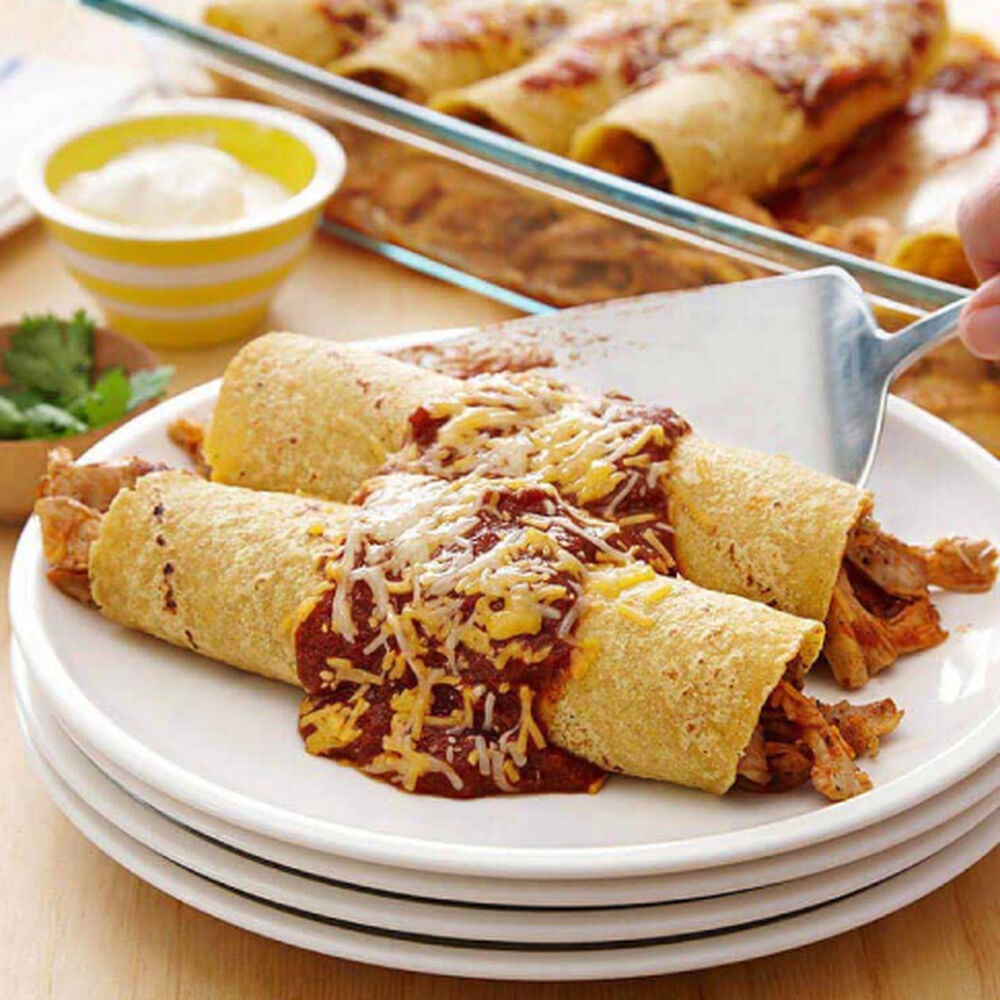 Easiest Ever Grilled Chicken Enchiladas
Recipe Source

by the Perdue Farms Culinary Team
Homemade sauce makes all the difference in this comfort food dish, which calls for grilled chicken thigh meat and two cheeses. Serve with your favorite margaritas or Sangria.
Nutritional Information
6 Servings Per Recipe
Total Carbohydrate: 25.0g
*Percent Daily Values are based on a 2,000 calorie diet.
Ingredients
Ingredients
10 to 15 Perdue Harvestland Organic Boneless Skinless Chicken Thighs
1/2 teaspoon dried oregano
1/8 teaspoon black pepper
2 teaspoons chili powder
1 teaspoon hot sauce
2 cups tomato sauce
1 cup Monterey Jack cheese
1/4 cup chopped cilantro
2 tablespoons olive oil
1 teaspoon garlic powder
1/4 teaspoon salt
1/2 cup chopped onion
1 teaspoon ground cumin
1/2 teaspoon ground cinnamon
12 corn tortillas
1 cup sharp cheddar cheese
1 cup sour cream
Approx. 3-lb. pack of meaty and delicious boneless thighs ― portioned into three 1-lb. pouches
Approx. 3-lb. pack of rich, delicious boneless thighs ― portioned in three 1-lb. pouches
Your Price
Limited Time Only Save 46%
Regular Price
$27.99
Sale Price
$14.99
Each
avg/ea
Step 1
Step 1
Preheat oven to 350 F. Rub chicken thighs with 1 tablespoon olive oil, garlic powder, oregano, half the salt and half the black pepper. Heat lightly greased grill or grill pan to medium-high heat. Grill chicken thighs 7 to 8 minutes per side. Chicken is done when it feels firm to touch and meat thermometer inserted in center reaches 170 F. Remove from heat, let rest 2 to 3 minutes, and shred.
Step 2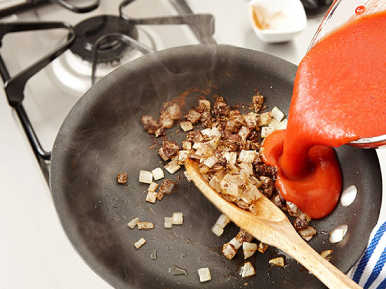 Step 2
In a saucepan, heat remaining 1 tablespoon olive oil. Sauté chopped onions until soft. Add chili powder, cumin, hot sauce, cinnamon and remaining salt and black pepper. Add tomato sauce and simmer 10 to 15 minutes until flavors are well blended.
Step 3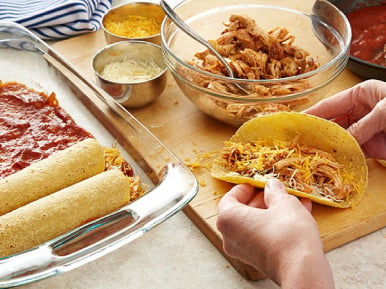 Step 3
Spoon 1/3 cup enchilada sauce into 9 x 13-inch glass baking dish. Toss shredded chicken with enough tomato sauce to moisten. Microwave tortillas 10 to 15 seconds to soften. Place generous spoonful of chicken, tablespoon Monterey Jack and tablespoon cheddar onto softened tortilla and roll up. Place enchiladas seam side down in one layer snugly inside baking dish. Pour remaining sauce over enchiladas. Sprinkle with remaining Monterey Jack and cheddar cheese.
Step 4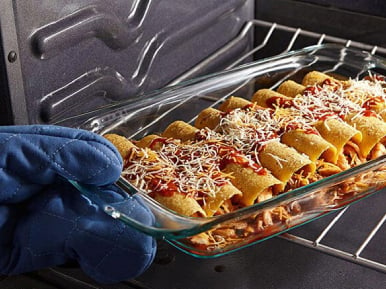 Step 4
Bake enchiladas until cheese melts and starts to brown, about 20 minutes. Remove from oven, garnish with chopped cilantro and serve with sour cream on side, if desired.

TIP: To keep food safe, never defrost your food at room temperature. To defrost food in the refrigerator, allow about 5 hours per pound or overnight. You can also defrost in the microwave on the defrost setting. For soups or stews, place container in hot water until loosened.
The Perdue Farms Culinary Team
Chef Chris Moyer, CEC, CRC, and Chef Shawn Reese, CEC, CRC, bring decades of combined culinary experience to their roles at Perdue Farms. The chefs contribute to recipe development, culinary ideation, and all culinary aspects of the company business.
MEET THE CHEFS