4 Ingredient Chicken Marinade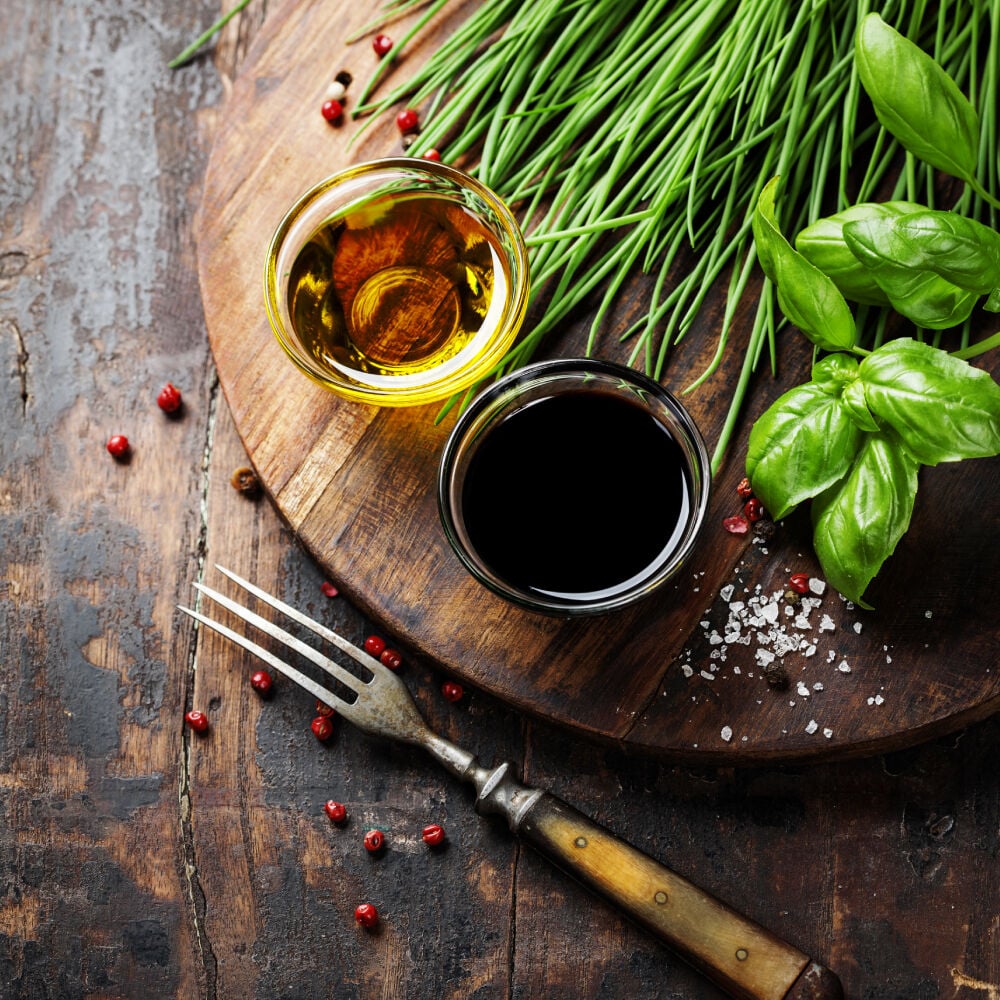 4 Ingredient Chicken Marinade
The best grilled chicken marinade is a mixture of four elements: oil, acid, water and herbs/spices. Use this recipe to grill up the most tender, juicy and delicious chicken this summer!
Nutritional Information
Total Carbohydrate: 1.1g
0%
*Percent Daily Values are based on a 2,000 calorie diet.
Ingredients
Ingredients
2 1/2 tablespoons olive or vegetable oil
2 1/2 teaspoons orange or lemon juice, your favorite vinegar or yogurt
1/2 cup water or unsalted stock
1/2 cup mix of fresh chopped garlic, fresh chopped herbs, spices and course, freshly ground salt and pepper
Approx. 3-lb. pack of succulent and juicy chicken breasts ― portioned in three 1-lb. pouches
Step 1
Step 1
Mix ingredients together.
Step 2
Step 2
Remove chicken from refrigerator, place in a deep dish or plate and pour marinade overtop. Place back into the refrigerator and marinate for two to four hours per inch of thickness.
The Perdue Farms Culinary Team
Chef Chris Moyer, CEC, CRC, and Chef Shawn Reese, CEC, CRC, bring decades of combined culinary experience to their roles at Perdue Farms. The chefs contribute to recipe development, culinary ideation, and all culinary aspects of the company business.
MEET THE CHEFS