Grilled Whole Chicken With Mexican Dry Rub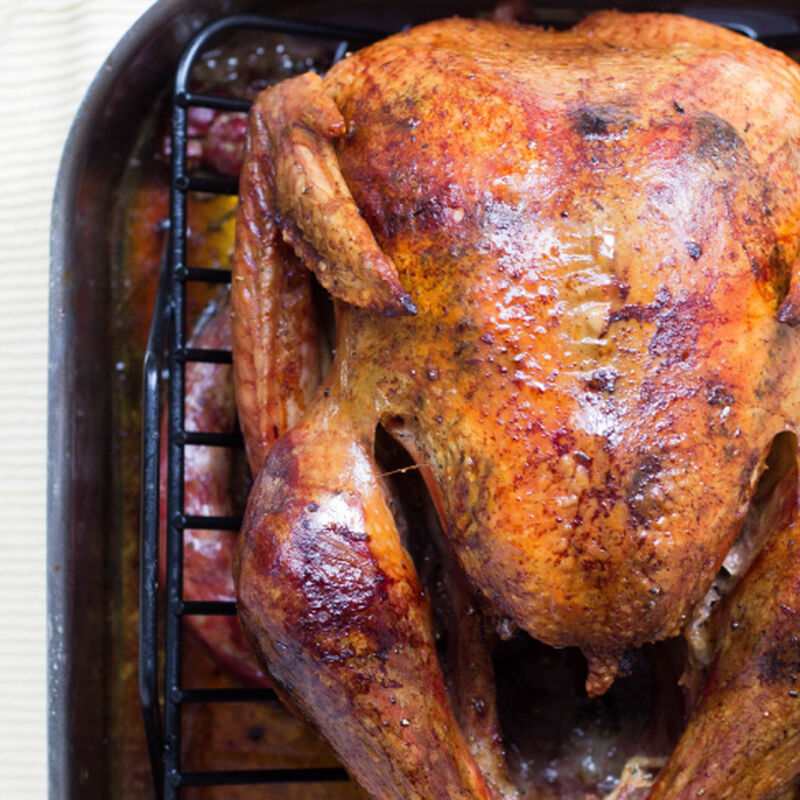 Grilled Whole Chicken With Mexican Dry Rub
Wondering how to grill a whole chicken? This easy to follow recipe walks you step by step through the grilling process. A sweet and spicy dry rub lends the ideal Tex-Mex flavor while a creamy salsa can be served on the side for those who like to dip.
Nutritional Information
Calories

290.0

Protein

22.0g

Sodium

196mg

Sat. fat

7.0g
Nutritional Information
*Percent Daily Values are based on a 2,000 calorie diet.
Ingredients
Ingredients
1 whole chicken
2 tablespoons chili powder
1 tablespoon paprika
2 tablespoons brown sugar
1/2 cup sour cream
1/4 cup jarred salsa
Timing
Timing
Prep
5 minutes
Cook
2 hours
Step One
Step One
Preheat grill. Remove giblets from chicken.
Step Two
Step Two
In bowl, combine chili powder, paprika and brown sugar. Spread mixture all over chicken. Adjust heat on grill to low. Spread a double layer of aluminum foil on grill.
Step Three
Step Three
Place chicken on foil, breast side up and close top of grill. Grill until thermometer inserted into the thickest part of thigh registers 180 F (approximately 2 hours).
Step Four
Step Four
Meanwhile, combine sour cream and salsa and set aside.
Step Five
Step Five
When done, remove chicken from grill, cover loosely with foil and let stand 10 minutes before carving. Serve with salsa.