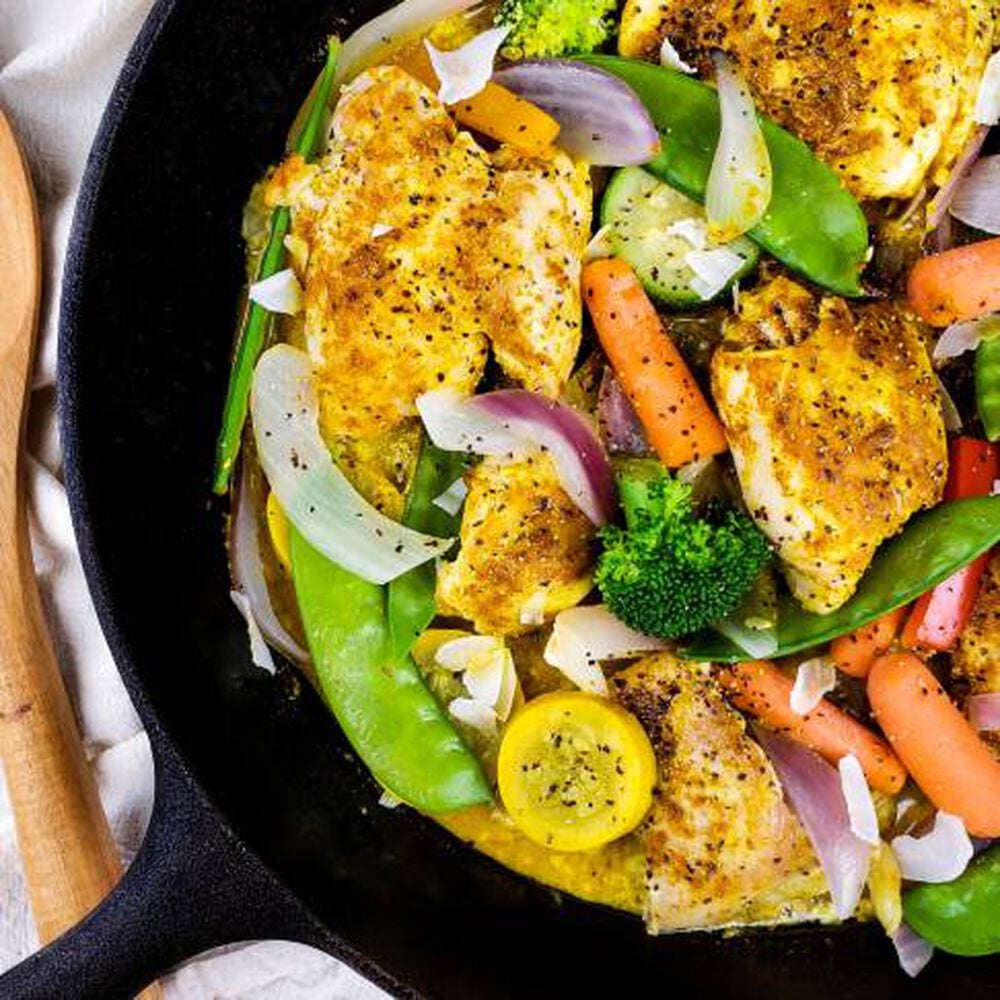 This curry dish screams healthy comfort food! It's appropriate for a low-calorie or keto diet. Sub out the coconut milk for full fat coconut milk to make it an even better fit for the keto lifestyle. To customize the recipe, add extra onions or peppers, eliminate mushrooms or add a can of sliced water chestnuts. To balance out the spice, add a tablespoon or two of honey while ingredients simmer. This dish can be served as is, over white or brown rice or (certainly not part of the keto diet) on a bed of yakisoba noodles. This recipe comes together quickly and will certainly impress guests. Not sure what to do with leftovers? Make a yummy soup by rough chopping the remaining chicken and veggies, and stirring ingredients into a mixture of 2 cups of milk and 2 cups of chicken broth. Heat and serve!
Nutritional Information
6 Servings Per Recipe
Serving Size 6
Total Carbohydrate: 20.0g
*Percent Daily Values are based on a 2,000 calorie diet.
Ingredients
Ingredients
6 to 10 chicken thighs
4 cups of your favorite veggies
1 can of coconut milk
1/3 cup curry powder
Red pepper flakes to taste
Salt and pepper to taste
Approx. 3-lb. pack of rich, delicious boneless thighs ― portioned in three 1-lb. pouches
Your Price
Limited Time Only Save 50%
Regular Price
$27.99
Sale Price
$13.99
Each
avg/ea
Step 1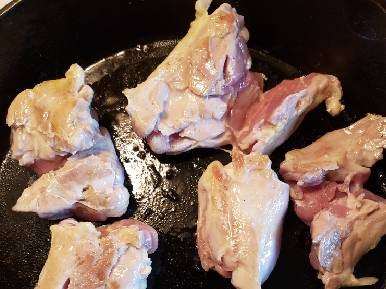 Step 1
Add chicken and veggies to skillet and saute for about 15 minutes.
Step 2
Step 2
Add in the remaining ingredients, and simmer uncovered for additional 20 minutes. Enjoy!