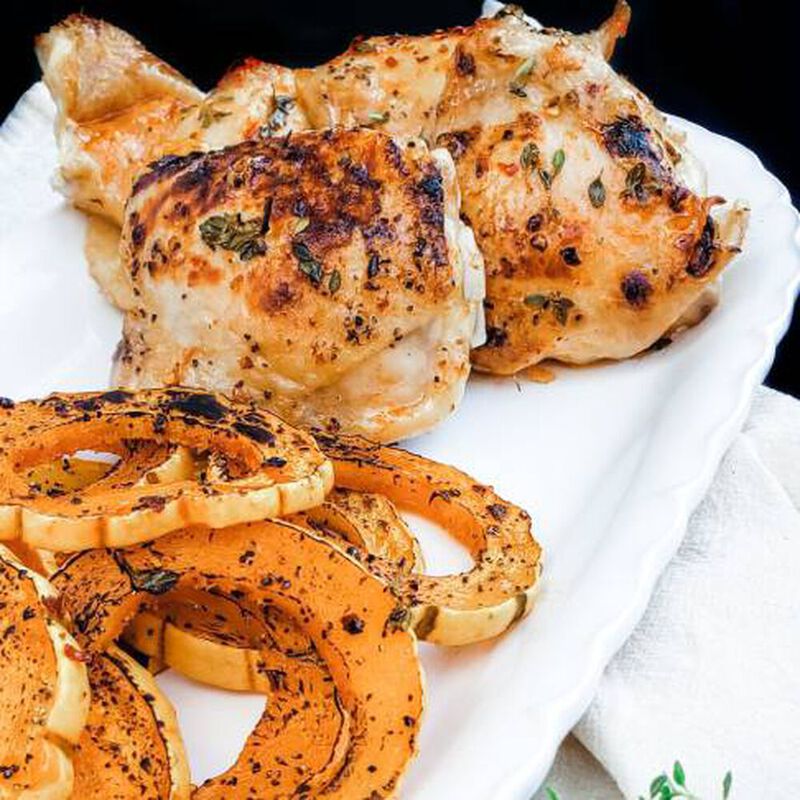 This chicken is simply bursting with flavor! Fresh squeezed orange juice meets the mellow flavor of thyme and the spicy notes of red pepper. Balanced out with the sweetness of honey, this dish is one everyone loves. Pair with delicata squash or your favorite seasonal veggies. Save yourself the hassle of peeling the squash and slice them into gorgeous rounds instead. Hint: If you add a bit of the glaze, some spray olive oil and flaky salt over your veggies, they will caramelize and crisp perfectly while they broil, which looks great and brings out the squash's sweetness.
Nutritional information
Calories

221.0

Protein

10.0g

Sat. fat

2.0g

Sugar

25.0g
Nutritional information
Servings per recipe: 4
Amount per serving calories: 221.0
% daily value
Total fat: 6.0 g
Saturated fat: 2.0 g
Cholesterol: 42.0 mg
Total carbs: 36.0 g
Dietary fiber: 5.0 g
Sugar: 25.0 g
Protein: 10.0 g
*Percent Daily Values are based on a 2,000 calorie diet.
The link to Honey and Thyme Chicken has been copied
Ingredients
Ingredients
tablespoons fresh orange juice
teaspoon red pepper flakes
Salt and pepper, to taste
Step One
Step One
Preheat oven to 400 F. Place chicken and sliced, pitted delicata squash on a pan and sprinkle with oil, salt and pepper. Cook for 20 minutes.
Step Two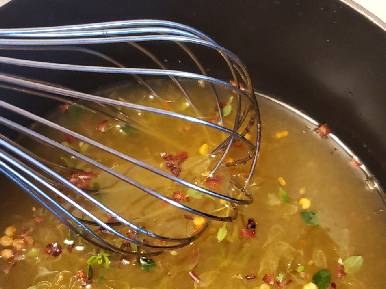 Step Two
Add all honey and thyme sauce ingredients in a sauce pan; bring to a boil.
Step Three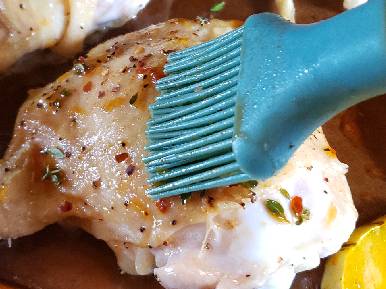 Step Three
Brush chicken and squash with honey and thyme sauce. Bake for an additional 10 minutes and serve.