Italian Chicken Tenders With Fresh Tomato Relish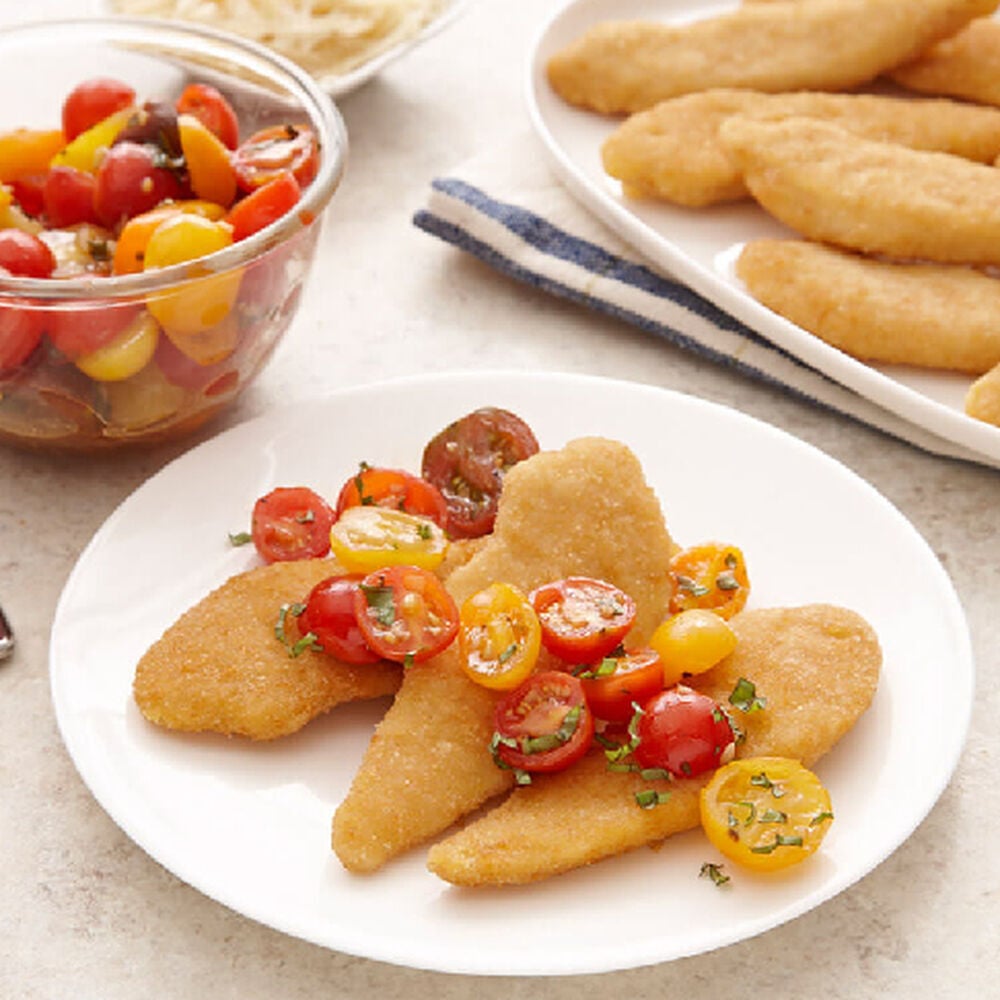 Italian Chicken Tenders With Fresh Tomato Relish
A quick and easy dinner idea that incorporates fresh-from-the-garden tomatoes and basil! In this twist on classic bruschetta, a tomato, garlic and basil relish is used to top baked chicken tenders. Top with Parmesan cheese and serve alongside a salad.
Nutritional Information
4 Servings Per Recipe
Serving Size 4
*Percent Daily Values are based on a 2,000 calorie diet.
Ingredients
Ingredients
1 pound Perdue Chicken Plus Chicken Breast and Vegetable Tenders
2 cups heirloom cherry tomatoes, halved
3 cloves garlic, finely chopped
3 tablespoons chopped fresh basil
2 teaspoons balsamic vinegar
1/8 teaspoon black pepper
2 tablespoons olive oil
1/2 cup Parmesan cheese, shredded (optional)
Step 1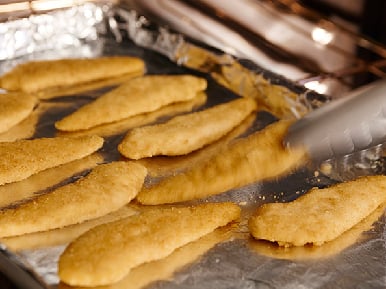 Step 1
Preheat oven to 425 F. Place the chicken tenders on a baking sheet and bake for 8 minutes. If frozen, add 2 minutes to heating time. Remove the tray from the oven and use tongs to flip each chicken tender. Heat for another 8 minutes. Let stand for 2 to 3 minutes before serving.
Step 2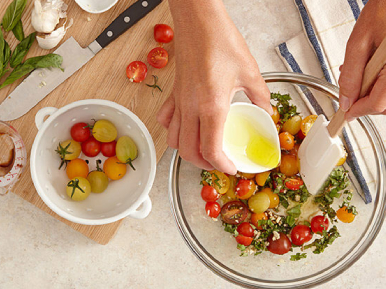 Step 2
In a large bowl, mix together the tomatoes, garlic, basil, balsamic vinegar and black pepper. Toss with the olive oil.
Step 3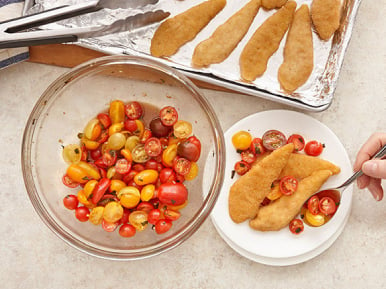 Step 3
Place 2 to 3 chicken tenders on a plate. Spoon tomato mixture over the chicken and top with shredded Parmesan cheese if desired. Serve with risotto, rice or a green salad on the side.
The Perdue Farms Culinary Team
Chef Chris Moyer, CEC, CRC, and Chef Shawn Reese, CEC, CRC, bring decades of combined culinary experience to their roles at Perdue Farms. The chefs contribute to recipe development, culinary ideation, and all culinary aspects of the company business.
MEET THE CHEFS