Maple Bourbon Cornish Game Hens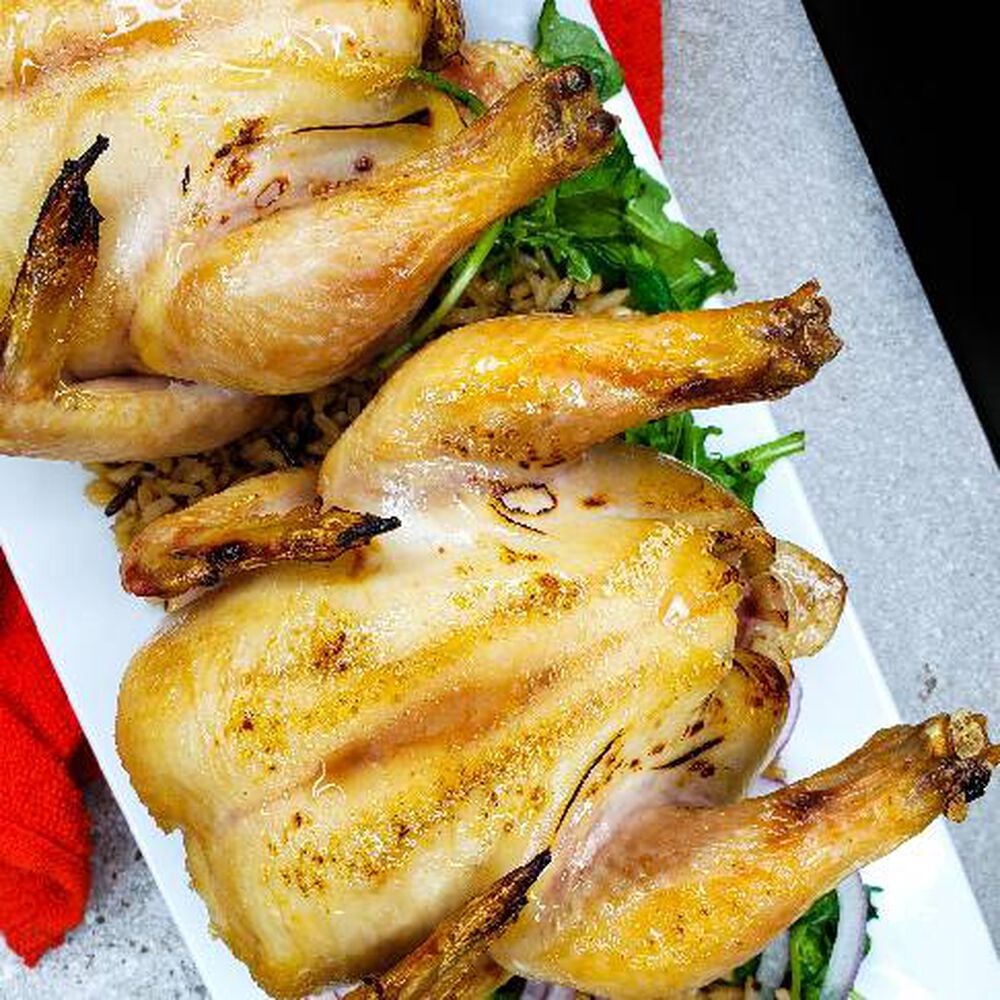 Maple Bourbon Cornish Game Hens
The cozy combination of maple and bourbon is a timeless classic! Sweet and bold flavors balance each other out, and create a perfectly juicy Cornish hen. If you have never made Cornish hens before, it is incredibly easy! The hens taste exactly like the chicken you're used to, but they cook faster and are perfect for individual servings. The kids always get a kick out of getting their "very own chicken!" for the first time, too. Serve these hens over a bed of rice, with a simple salad or both. If you have any leftovers, you can shred the meat and include it in delicious sandwiches, soups or over salads throughout the week! Do not worry about including bourbon in your recipe if you have children: All alcohol will cook off while the hens are baking. But, you can always leave it out, and still have a juicy, flavorful meal!
Nutritional Information
*Percent Daily Values are based on a 2,000 calorie diet.
Ingredients
Ingredients
3 to 4 Perdue Cornish Hens
1/2 cup maple syrup
2 tablespoons bourbon
4 cups seasoned rice
1 cup sliced red onion
Salt and pepper, to taste
Step 1
Step 1
Preheat oven to 400 F. Place chicken on a sheet pan and sprinkle with salt and pepper. Cook for approximately 20 minutes.
Step 2
Step 2
In a small bowl, mix together maple syrup and bourbon. Brush on Cornish game hens. Continue to cook for an additional 10 minutes or until browned and juices run clear.
Step 3
Step 3
Set chicken on a bed of seasoned rice and sliced onions. Serve with additional maple bourbon sauce. Enjoy!