Mexican-Style Kielbasa Soup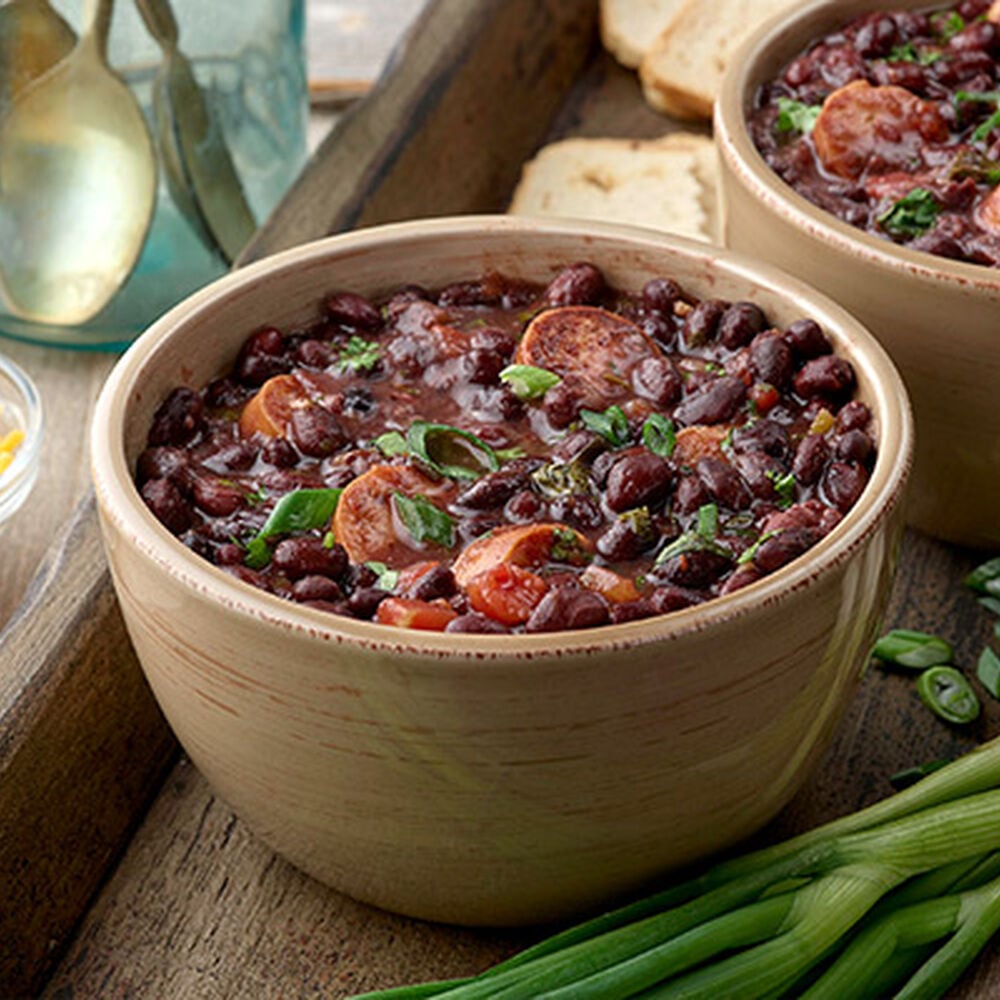 Mexican-Style Kielbasa Soup
This hearty wintertime soup is flavored with cumin and your favorite salsa. Kielbasa sausage adds a hint of spice and the addition of black beans gives this soup a chili-like consistency. Enjoy with a dollop of sour cream on top.
Nutritional Information
*Percent Daily Values are based on a 2,000 calorie diet.
Ingredients
Ingredients
6 ounces Coleman Natural Kielbasa Rope
2 teaspoons olive oil
1 1/2 cups chicken broth
2 cans (15 ounces each) black beans, rinsed and drained
1 cup good quality salsa
1 teaspoon ground cumin
Salt and pepper
Optional toppings: sour cream, chopped cilantro, chopped avocado, crushed tortilla chips and shredded cheddar cheese
Step 1
Step 1
Cut sausage in half lengthwise, and then slice into 1/4- to 1/2-inch half moons.
Step 2
Step 2
Heat the oil in a large saucepan over medium heat, and brown the sausage on both sides. Remove to a plate.
Step 3
Step 3
Pour the chicken broth into the pan, and stir to deglaze. Add the drained black beans, salsa and cumin. Bring to a simmer and cook for 5 to 10 minutes. Remove approximately half the soup to a blender and blend until smooth. (The soup will be extremely hot, so please use caution when blending. You may also use an immersion blender to do this right in the saucepan.) Return the pureed soup to the pan along with the cooked sausage. Heat through, and enjoy with toppings of choice.