Recipe Source

by the Perdue Farms Culinary Team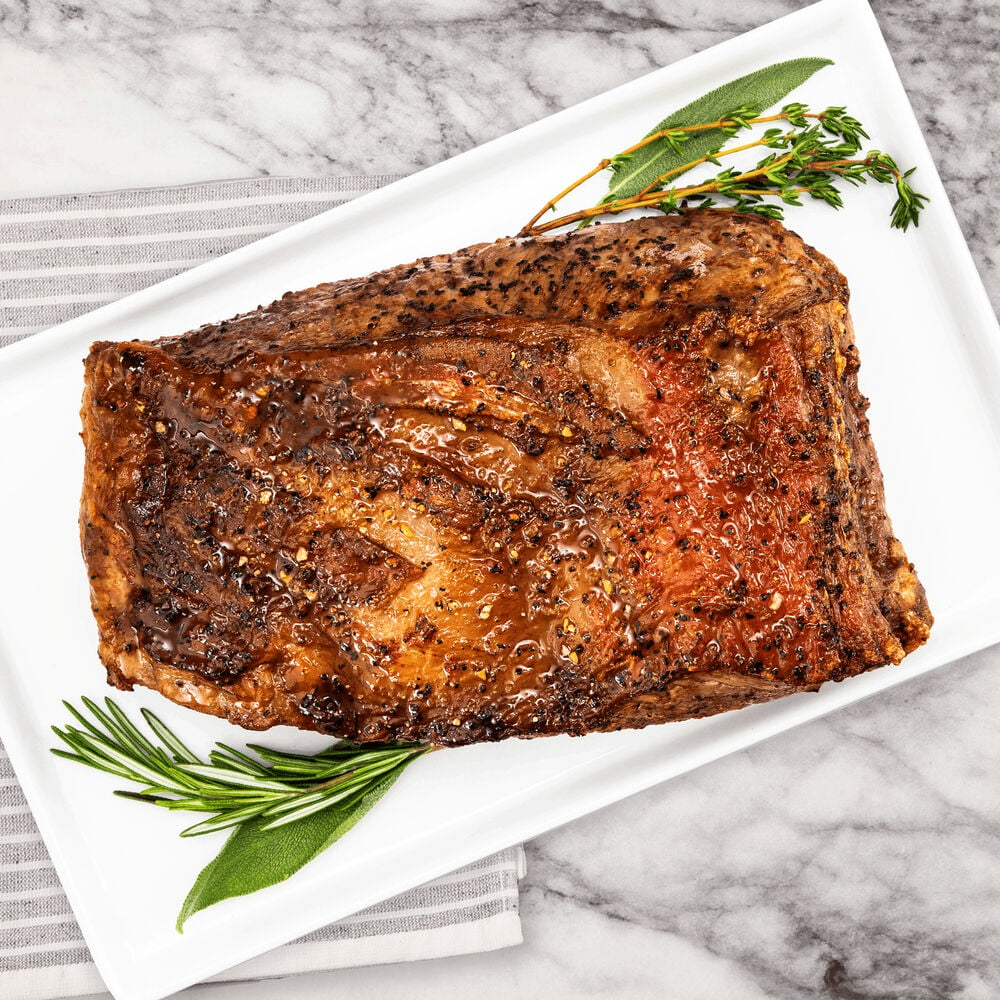 Recipe Source

by the Perdue Farms Culinary Team
An elegant entrée for any holiday feast, this New York Strip loin roast requires minimal seasonings. Roast low and slow, let rest and then slice at the table for a dramatic presentation.
Nutritional Information
12 Servings Per Recipe
Total Carbohydrate: 0.6g
0%
*Percent Daily Values are based on a 2,000 calorie diet.
Ingredients
Ingredients
3-lb. Striploin Roast
4 garlic cloves
1 tablespoon fresh thyme leaves
1 tablespoon olive oil
1 tablespoon salt
2 teaspoons cracked black pepper
Step 1
Step 1
Preheat oven to 450 F.
Step 2
Step 2
Place garlic, thyme, olive oil, salt and pepper in a food processor. Blend until finely chopped. Remove roast from refrigerator. Rub seasoning blend on the outside of roast until well distributed, remembering to coat the ends. Cover roast and let sit for 45 minutes to one hour.
Step 3
Step 3
Place seasoned meat, fat side up, on a roasting rack in a roasting pan. Place in oven and roast for 15 minutes, then reduce oven temperature to 325 F and roast for about 15 to 17 minutes per pound (1 to 1 1/2 hours).
Step 4
Step 4
Place digital meat thermometer in the inner most center of meat to check doneness: 135 to 140 F (medium-rare) or 140 to 150 F (medium) . Remove from oven and let rest at least 15 to 20 minutes. Roast will continue to cook as it rests, gaining 4 to 5 degrees in temperature.
The Perdue Farms Culinary Team
Chef Chris Moyer, CEC, CRC, and Chef Shawn Reese, CEC, CRC, bring decades of combined culinary experience to their roles at Perdue Farms. The chefs contribute to recipe development, culinary ideation, and all culinary aspects of the company business.
MEET THE CHEFS