Bulk Diced Chicken Breasts Bundle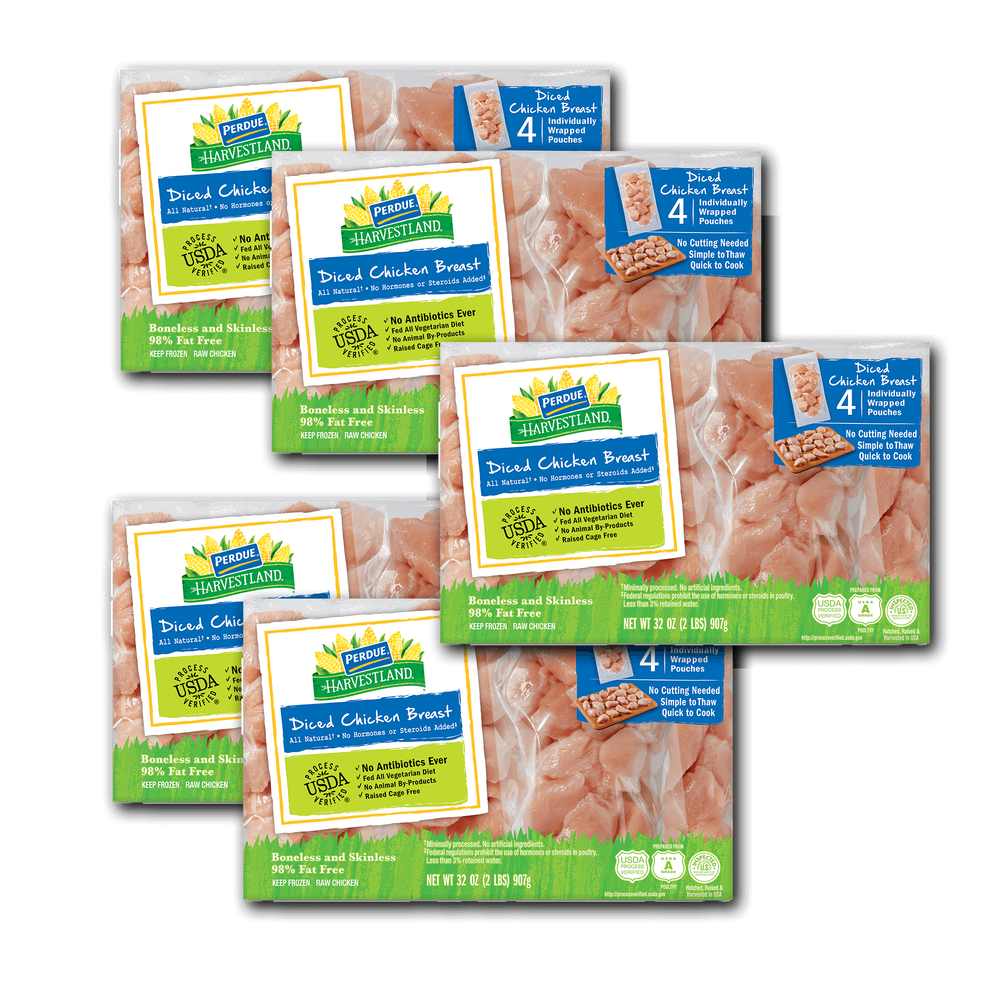 Bulk Diced Chicken Breasts Bundle
Save time in the kitchen and never run out of protein!
Your Price
Limited Time Only Save 19%
Regular Price
$99.95
Sale Price
$79.99
Each
---
Hand-Picked Favorites to Fill Your Freezer
Description
This bundle features 10 pounds of Perdue Farms' finest all-white boneless, skinless chicken breast meat — pre-diced in perfect portions and packaged in pouches designed to thaw quickly. Which means you get lunch or dinner on the table in a snap every day of the week! From our Harvestland brand, this premium protein comes with our promise that poultry is raised on family owned American farms, fed all-vegetarian diets with no antibiotics and no animal by-products EVER and USDA Process Verified. Forty total servings for just over $1.62 a serving!
Bundle Includes (all frozen):
Individually Wrapped Diced Chicken Breasts
Individually Wrapped Diced Chicken Breasts
2-lb. pack of delectable diced chicken breasts ― portioned into four 8-oz. pouches