COOKING IDEAS
>
SHOP PORK
Pulled Pork Tacos
Oven-roasted or smoked pork butt makes a succulent filling for homestyle tacos.
by the Perdue Farms Culinary Team
Entertaining family and friends? This pulled pork taco recipe is a crowd pleaser — and you'll have plenty of leftovers for lunch or dinner the next day.
For best results, use Coleman Natural's pork butt and keep plenty of lime slices on hand, so you can squeeze fresh juice over pork before you serve.
| | | |
| --- | --- | --- |
| COOK | REST | MAKES |
| 6+ | 30 | 8 |
| HOURS | MINUTES | SERVINGS |
Ingredients
1/2 cup spice rub

4 tablespoons kosher salt
4 tablespoons coarse ground black pepper
3 tablespoons granulated garlic
1 tablespoon brown sugar
1 tablespoon chili powder
1/2 tablespoon cumin

1/2 cup Dijon mustard
12 tortillas
2 jalapeno peppers, sliced into thin rounds
1/2 bunch cilantro, rough chopped
3 limes
1 cup pickled onions

1 small red onion, cut in half and sliced very thin
1 cup red wine vinegar
1/2 cup water
1/2 cup granulated sugar
2 tablespoons kosher salt
2 star anise pods

1 cup queso fresca (optional)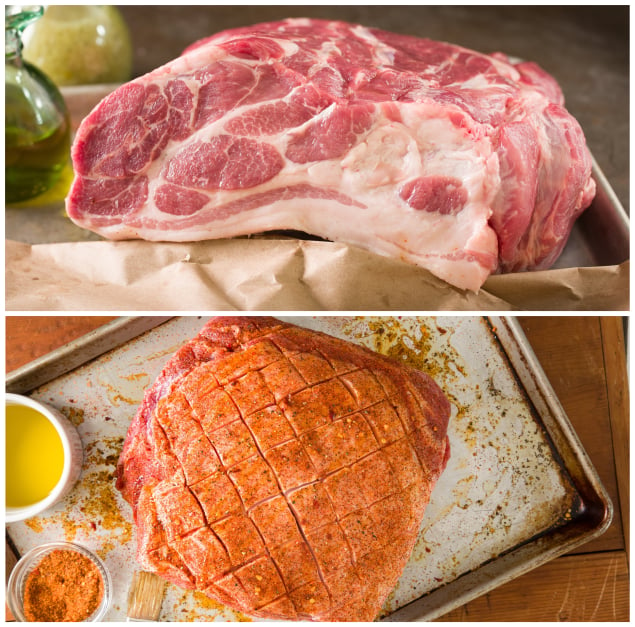 Step 1: Prep and Cook Pork
Score the fat cap of the pork butt in a diamond pattern about 1/4 inch deep, and rub entire surface with mustard and spice rub. Preheat smoker or oven to 275 F, place pork in smoker or oven (on sheet tray) and slow cook for approximately 6 to 8 hours. Once the internal temperature of the meat reaches about 190 F, remove from the heat source and tightly tent with aluminum foil. Let rest for at least 30 minutes. Once rested, shred with two forks, and remove any excess fat and bones. Squeeze the juice from one lime over shredded pork, and season with salt and pepper to taste.
Step 2: Make Pickled Onions
While the pork is cooking, bring pickled onion ingredients (minus onions) to a boil in a small sauce pot. Once boiling, remove from heat, and add sliced onions. Mix together, and let cool. Refrigerate up to a week until ready to use.
Step 3: Assemble Tacos
Lightly steam tortillas and fill with shredded pork, jalapenos, cilantro, pickled onions and queso fresca (optional). Top each taco with a squeeze of fresh lime.