Sausage and Potato Skillet
Recipe Source

by the Perdue Farms Culinary Team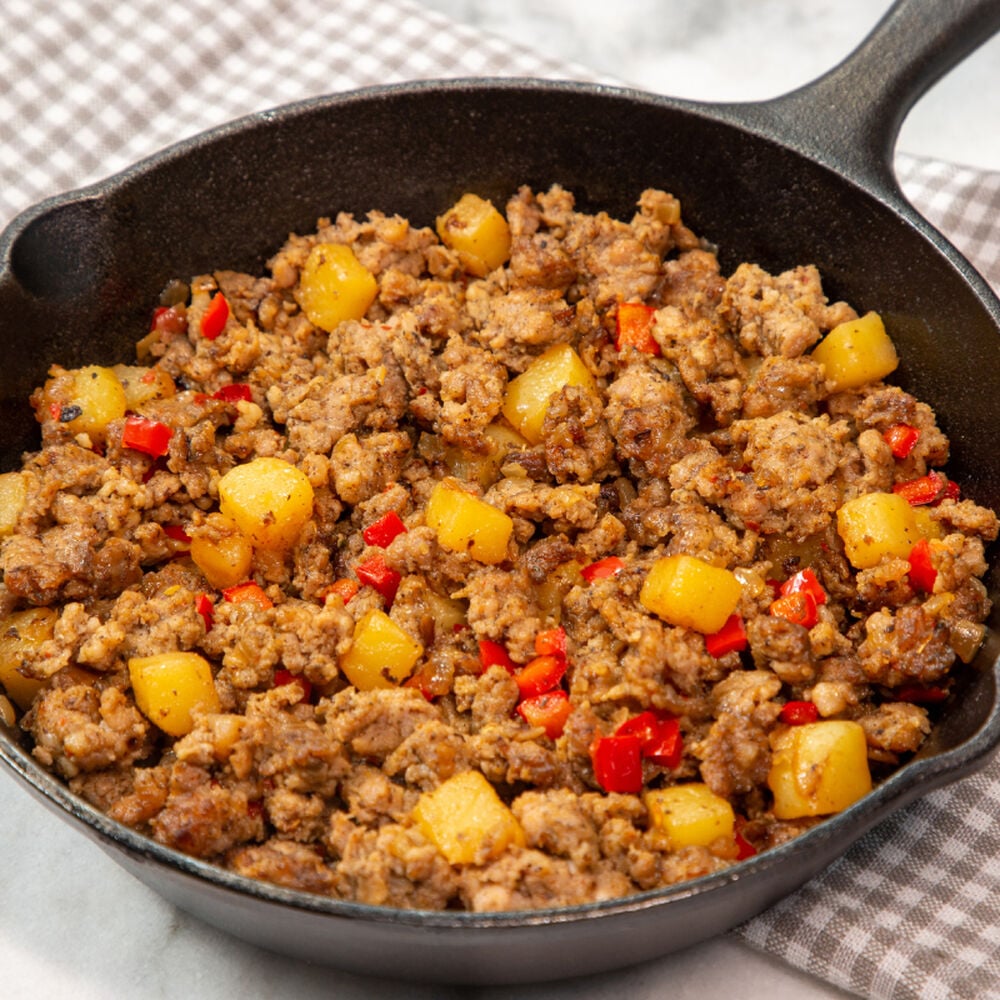 Sausage and Potato Skillet
Recipe Source

by the Perdue Farms Culinary Team
Fan of big breakfasts? You'll love this hearty homestyle skillet recipe, which comes together quickly and satisfies even the biggest appetite. Serve for weekend brunch or on early weekday mornings when you crave more than coffee and a bagel.
Nutritional Information
6 Servings Per Recipe
Total Carbohydrate: 10.4g
3%
*Percent Daily Values are based on a 2,000 calorie diet.
Ingredients
Ingredients
2 tablespoons olive oil
1 cup diced Yukon gold potatoes
1/2 cup diced onion
1 pound Coleman Natural Ground Sausage (regular or hot)
1/2 cup diced red peppers
1 tablespoon chopped chives
Fried eggs (optional)
Step 1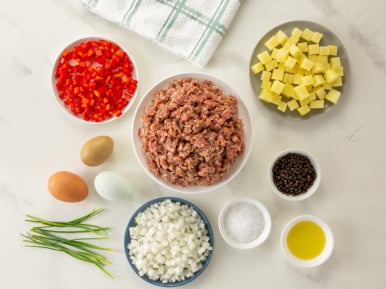 Step 1
Heat olive oil in a medium-sized saute pan. Add potatoes and cook for 4 to 5 minutes, stirring often to avoid sticking. Add onions and cook for 2 more minutes.
Step 2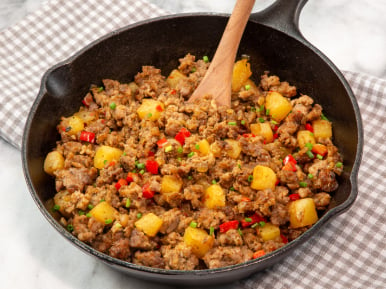 Step 2
Add sausage and red peppers. Cook for 5 to 8 more minutes, until hash is cooked through. Serve with fried eggs and garnish with chopped chives.
The Perdue Farms Culinary Team
Chef Chris Moyer, CEC, CRC, and Chef Shawn Reese, CEC, CRC, bring decades of combined culinary experience to their roles at Perdue Farms. The chefs contribute to recipe development, culinary ideation, and all culinary aspects of the company business.
MEET THE CHEFS