Strawberry, Pecan and Spinach Salad With Chicken Tenders
Recipe Source

by the Perdue Farms Culinary Team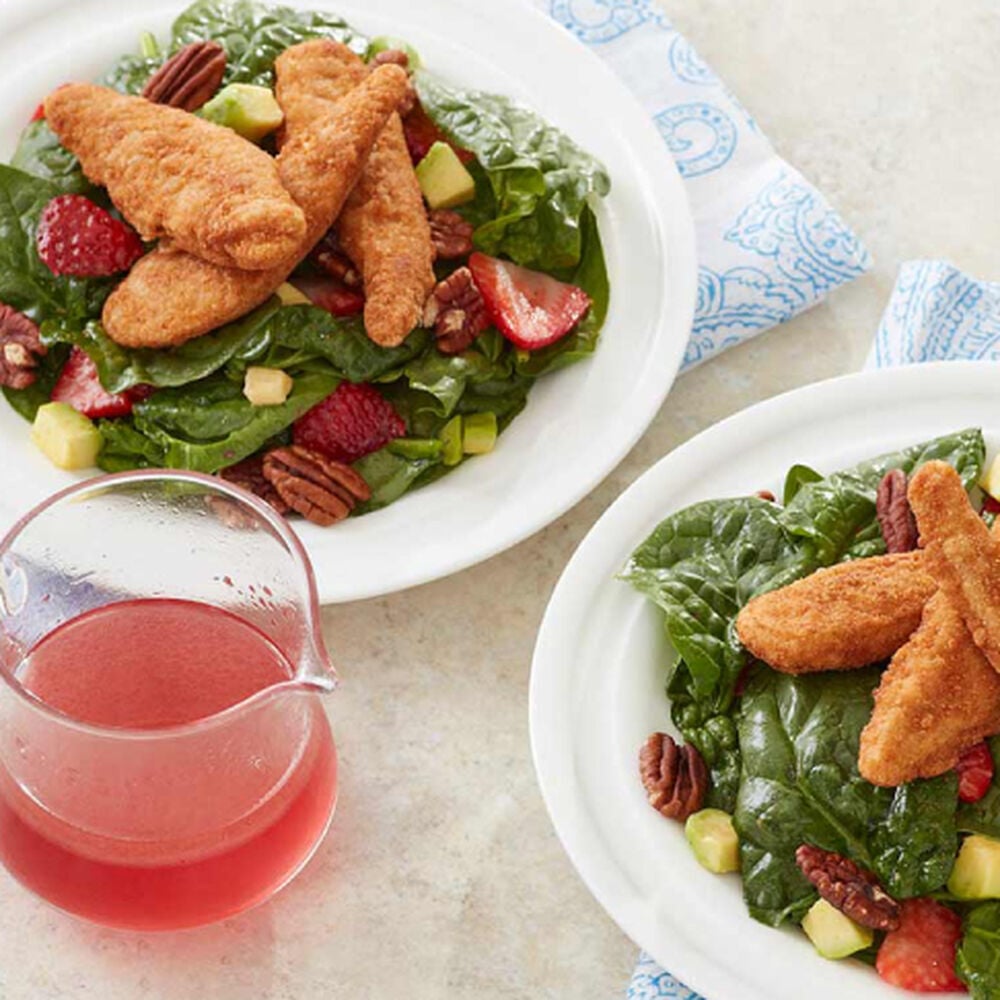 Strawberry, Pecan and Spinach Salad With Chicken Tenders
Recipe Source

by the Perdue Farms Culinary Team
This quick and easy lunchtime recipe is a great way to use up ripe summer strawberries. Top spinach salad with lightly breaded chicken tenders and your favorite berry vinaigrette.
Nutritional Information
2 Servings Per Recipe
Total Carbohydrate: 45.0g
*Percent Daily Values are based on a 2,000 calorie diet.
Ingredients
Ingredients
6 Perdue SimplySmart Organics Whole Grain Chicken Breast Tenders
6 ounces baby spinach
1 avocado, diced
1/2 cup strawberries, sliced
1/4 cup pecans, toasted
1/4 cup bottled strawberry vinaigrette
Step 1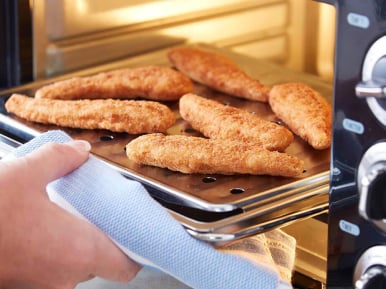 Step 1
Preheat your toaster oven to 425 F. Place the chicken tenders on toaster oven tray and bake for 9 minutes. If frozen, add 2 minutes to baking time. Remove the tray from the toaster oven and flip each chicken tender. Bake for another 9 minutes. Let stand 2 to 3 minutes.
Step 2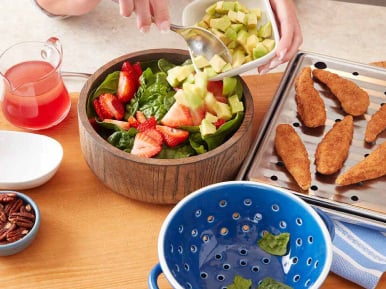 Step 2
Arrange the spinach, avocado and strawberries in a bowl. Lightly toss with the dressing.
Step 3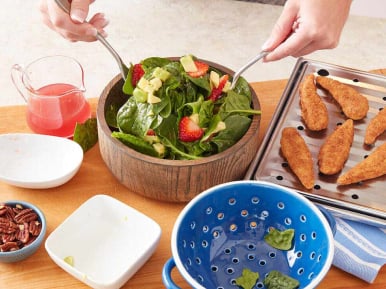 Step 3
Add the chicken tenders and top with pecans.
Step 4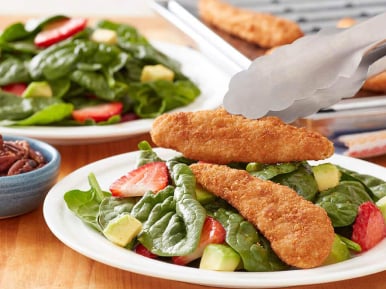 Step 4
Serve with extra dressing on the side
The Perdue Farms Culinary Team
Chef Chris Moyer, CEC, CRC, and Chef Shawn Reese, CEC, CRC, bring decades of combined culinary experience to their roles at Perdue Farms. The chefs contribute to recipe development, culinary ideation, and all culinary aspects of the company business.
MEET THE CHEFS