Recipe Source

by Jim Perdue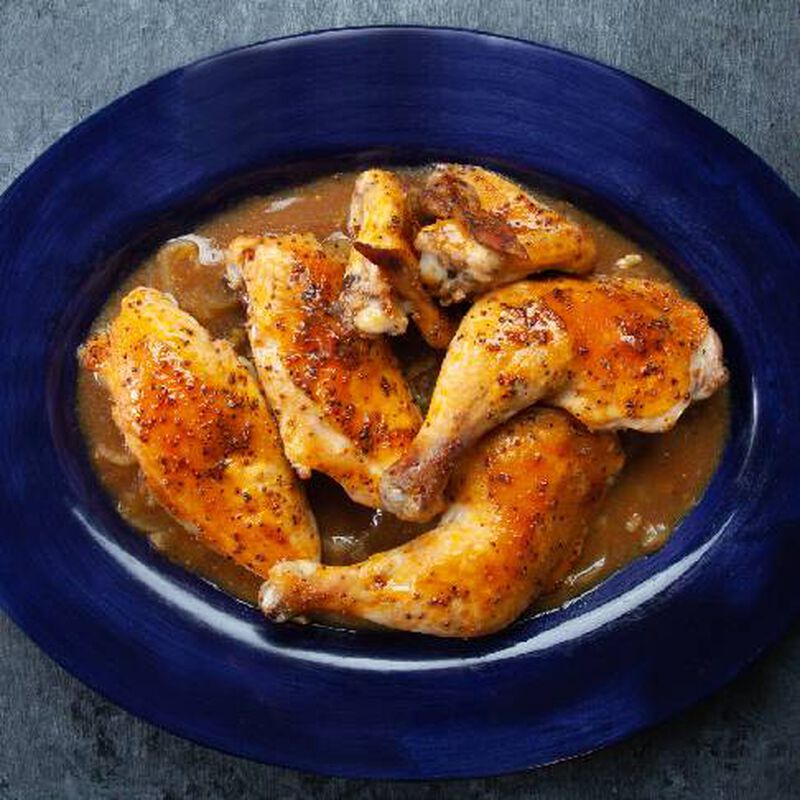 Recipe Source

by Jim Perdue
Jim Perdue won his sweetheart by cooking up this classic chicken dish, an heirloom recipe passed down through the family.
Nutritional Information
4 Servings Per Recipe
Total Carbohydrate: 38.1g
*Percent Daily Values are based on a 2,000 calorie diet.
Ingredients
Ingredients
1 Perdue whole chicken
1 large onion, sliced
2 teaspoons hickory smoked salt
1/4 teaspoon pepper
1/2 cup ketchup
2 tablespoons prepared mustard
1/4 cup vinegar
1/2 cup maple syrup
Step 1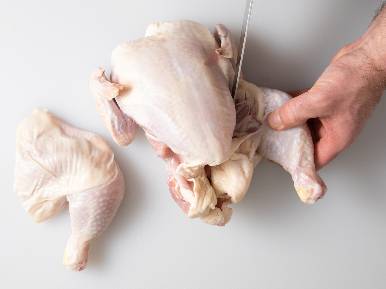 Step 2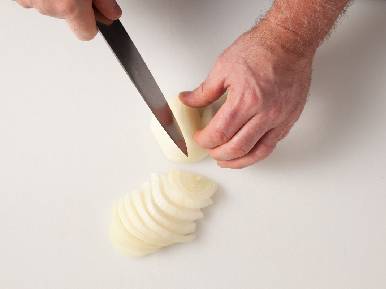 Step 2
On separate cutting board and using sharp, clean knife, slice onion.
Step 3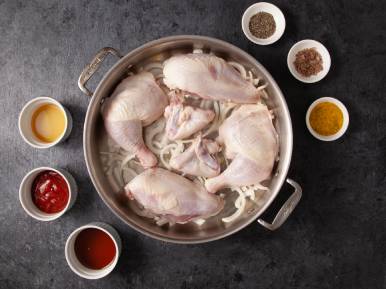 Step 3
Place onions in a single layer in a shallow baking pan. Place chicken pieces, skin side up, atop onions
Step 4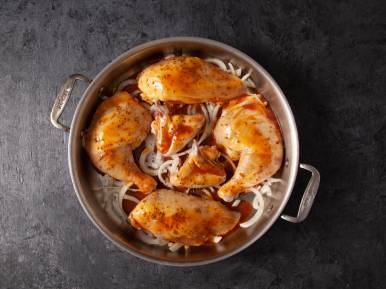 Step 4
Sprinkle with hickory salt and pepper. Combine remaining ingredients and pour over chicken.
Step 5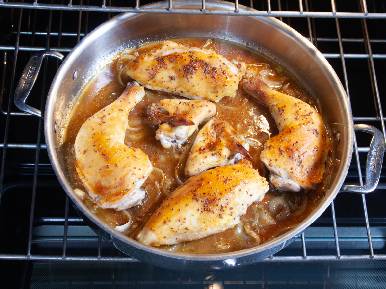 Step 5
Bake, uncovered, for approximately one hour or until chicken reaches at least 165 F internal temperature as measured with a food thermometer.