Thanksgiving Leftover Sandwich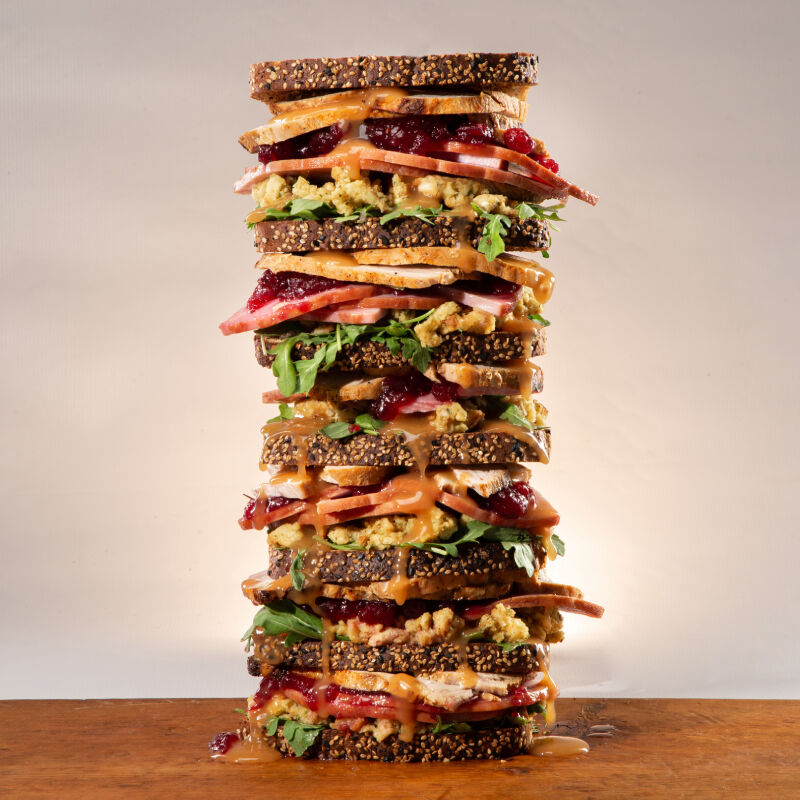 Thanksgiving Leftover Sandwich
Wondering what to do with all that leftover turkey? Try this delicious turkey and cranberry sandwich. Follow instructions below or create a melt by replacing cream cheese with provolone or mozzarella cheese, replacing lettuce with stuffing and toasting in a hot oven until cheese melts.
Nutritional information
Calories

345

Protein

15g

Sodium

701mg

Sat. fat

7g
Nutritional information
Servings per recipe: 1
Amount per serving calories: 345
% daily value
Total fat: 12 g
Saturated fat: 7 g
Cholesterol: 52 mg
Sodium: 701 mg
Total carbs: 46 g
Dietary fiber: 2 g
Protein: 15 g
*Percent Daily Values are based on a 2,000 calorie diet.
The link to Thanksgiving Leftover Sandwich has been copied
Ingredients
Ingredients
slices sourdough or whole wheat bread
cup whole berry cranberry sauce
small Romaine lettuce leaves
Step One
Step One
Toast bread. Spread cream cheese on two halves while bread is still hot, so it melts slightly. Spread both slices with cranberry sauce. Top one slice with shredded 1/2 cup shredded, cooked turkey meat, then Romaine leaves.
Step Two
Step Two
Cover with other slice, cut in half diagonally, and serve with potato chips or leftover hot mashed potatoes and gravy.