Thanksgiving Leftover Sandwich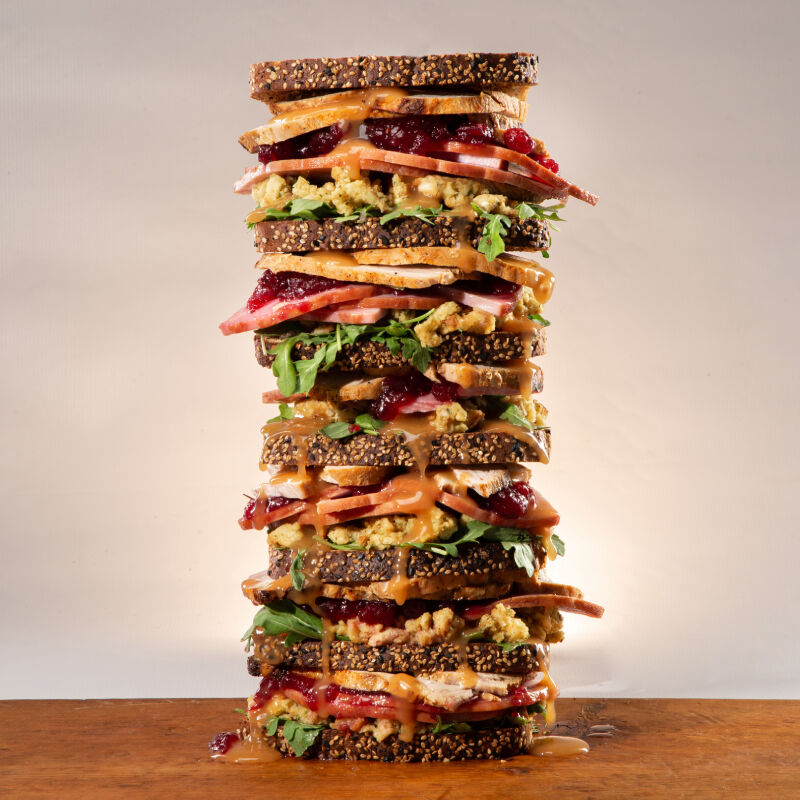 Thanksgiving Leftover Sandwich
Wondering what to do with all that leftover turkey? Try this delicious turkey and cranberry sandwich. Follow instructions below or create a melt by replacing cream cheese with provolone or mozzarella cheese, replacing lettuce with stuffing and toasting in a hot oven until cheese melts.
Nutritional Information
*Percent Daily Values are based on a 2,000 calorie diet.
Ingredients
Ingredients
1/2 cup cooked, shredded Perdue Whole Turkey meat
2 slices sourdough or whole wheat bread
2 tablespoons cream cheese
1/4 cup whole berry cranberry sauce
2 small Romaine lettuce leaves
Step 1
Step 1
Toast bread. Spread cream cheese on two halves while bread is still hot, so it melts slightly. Spread both slices with cranberry sauce. Top one slice with shredded 1/2 cup shredded, cooked turkey meat, then Romaine leaves.
Step 2
Step 2
Cover with other slice, cut in half diagonally, and serve with potato chips or leftover hot mashed potatoes and gravy.