Recipe Source

by Mark DeNittis, courtesy of Niman Ranch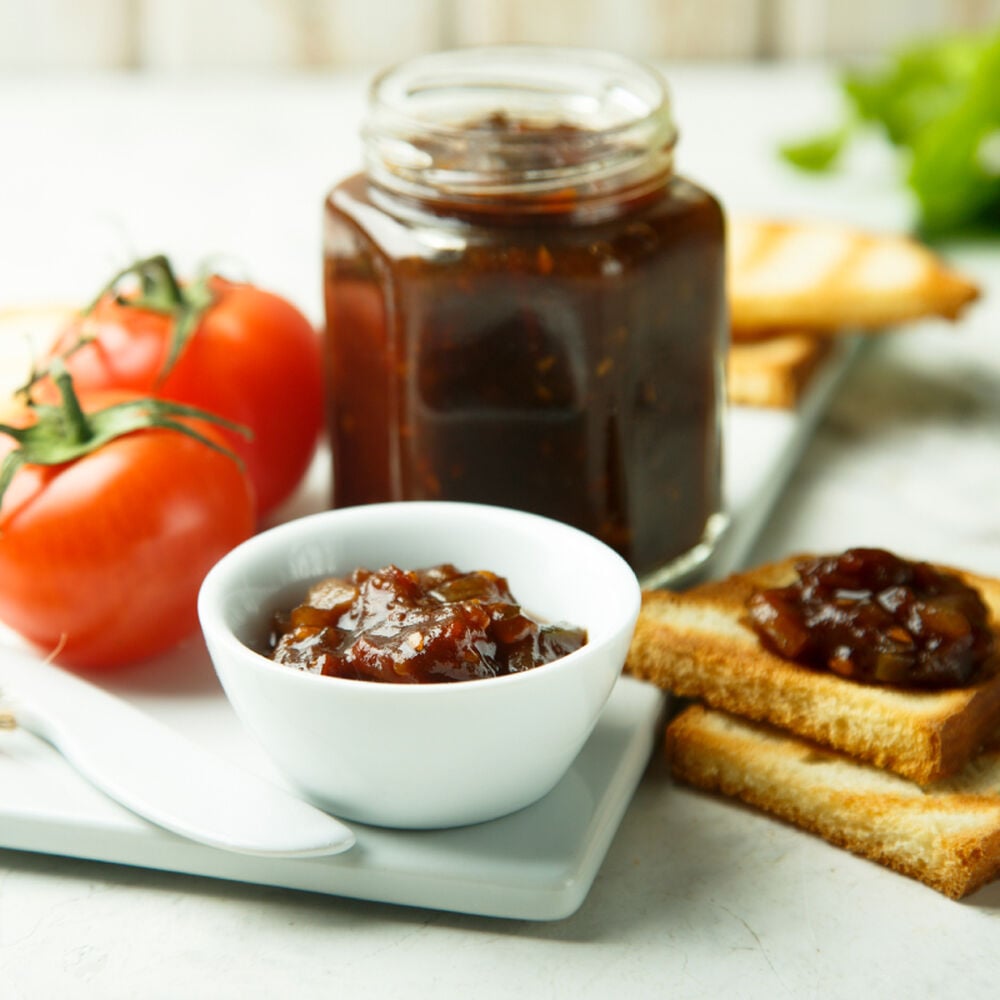 Recipe Source

by Mark DeNittis, courtesy of Niman Ranch
Sweet meets savory in this delicious tomato jam recipe, which calls for smoked bacon, peppers, tomatoes, onions and more – basically a celebration of summer garden goodness. Simmering slowly is the key to achieving the perfect consistency. Jam lasts two weeks in the fridge – although we don't think this will last more than a day or two!
Nutritional Information
48 Servings Per Recipe
Total Carbohydrate: 3g
1%
*Percent Daily Values are based on a 2,000 calorie diet.
Ingredients
Ingredients
3 cups diced Niman Ranch Applewood Smoked Uncured Bacon
6 Pimiento (cherry peppers), sliced
4 white onions, peeled and thinly sliced
14 whole cherry tomatoes
4 garlic cloves, peeled and chopped
1/2 cup white balsamic vinegar
1/4 cup honey
Step 1
Step 1
Place a heavy-bottom skillet over medium high until hot. Add the diced bacon to the pan, cook for 15 minutes, stirring often to keep from burning.
Step 2
Step 2
Reduce heat to medium, and cook 30 minutes, stirring often, or until crisp. Add peppers, tomatoes, onions and garlic to bacon; stir to incorporate.
Step 3
Step 3
Increase heat to high and bring to boil. Reduce heat to low medium. Add the vinegar and honey, stirring to incorporate.
Step 4
Step 4
Simmer, allowing vegetables to release their moisture and cook down until a jam-like consistency, about 45 minutes to 1 hour.
Step 5
Step 5
Remove from heat, spoon into containers and allow to cool. Serve at room temperature on baguette or as a part of a charcuterie platter. * Store in refrigerator for up to two weeks