Bibb Lettuce Salad with Chicken Strips and Strawberries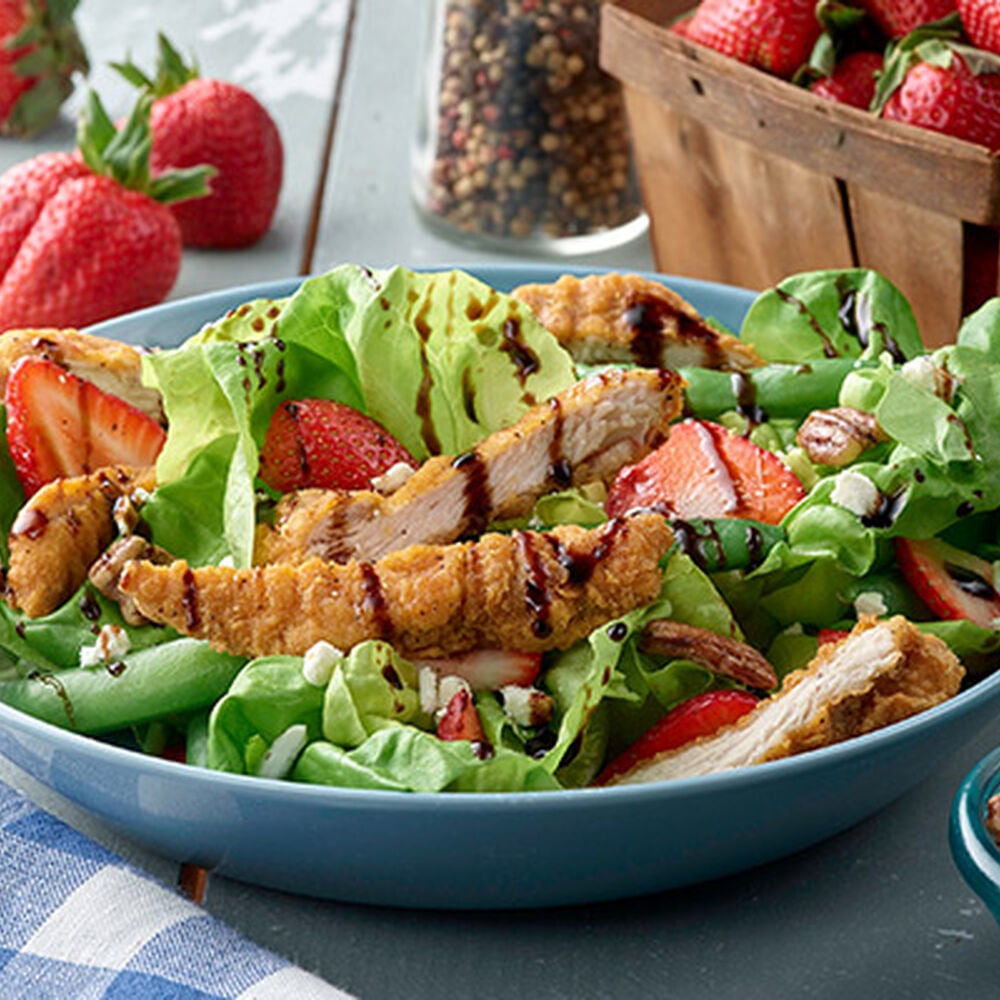 Bibb Lettuce Salad with Chicken Strips and Strawberries
This main course salad is the perfect way to use ripe strawberries and fresh snap peas. Goat cheese, candied nuts and your favorite balsamic vinaigrette top this delicious entree.
Nutritional Information
*Percent Daily Values are based on a 2,000 calorie diet.
Ingredients
Ingredients
2 cups cooked and chopped breaded chicken breast strips
1 head Bibb lettuce
2 cups sliced fresh strawberries
1/2 cup candied walnuts
1/2 cup crumbled goat cheese
1 cup fresh snow or snap peas
Balsamic vinaigrette
Step 1
Step 1
Cook chicken strips according to package directions. Let cool.
Step 2
Step 2
Gently tear the leaves into bite-sized pieces and place in a large bowl. Add the chicken, sliced strawberries, candied walnuts and goat cheese to the bowl. Drizzle with the vinaigrette and toss to lightly coat.