Cranberry Lemon Drumsticks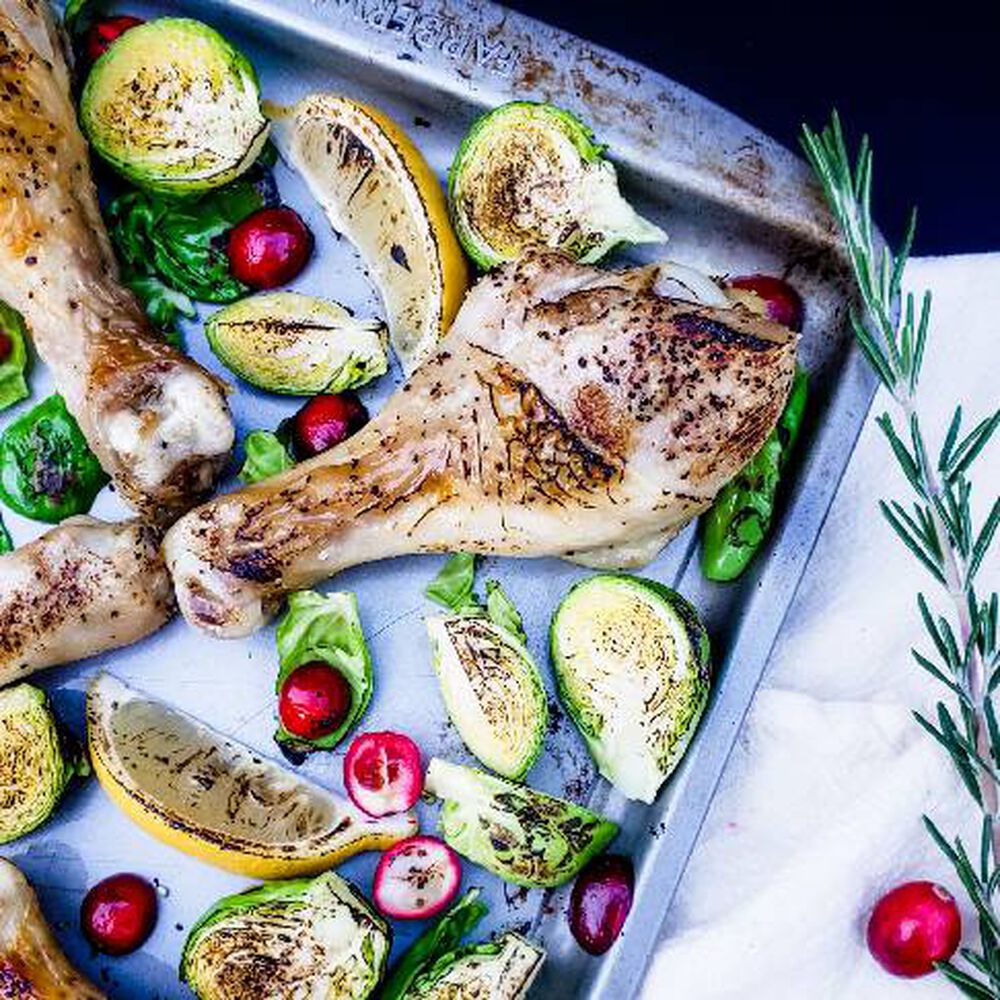 Cranberry Lemon Drumsticks
The flavor of bright lemon mixed with the tangy sweet kick of cranberries make this meal a win. With minimal prep and mess, this dinner is ready from fridge to table in just 50 minutes. This dish looks beautiful when served in the same pan, but you can also toss all the cranberries into a bowl or blender to make a side sauce. Squeeze the lemon into the cranberries, add a touch of sweetness with sugar or honey and in just a few minutes have yourself a cranberry dipping sauce for both the chicken and Brussels sprouts. Feel free to get fun with the veggies, too! Add any other greens or root veggies your family loves — especially if you are serving any picky eaters.
Nutritional Information
4 Servings Per Recipe
Total Carbohydrate: 17.0g
*Percent Daily Values are based on a 2,000 calorie diet.
Ingredients
Ingredients
6 to 8 Perdue Harvestland Organic Chicken Drumsticks
3 lemons
3 cups sliced Brussels sprouts
1 cup cranberries
Salt and pepper to taste
Step 1
Step 1
Preheat oven to 400 F. Place chicken on a sheet pan, squeeze the juice of two lemons over chicken and sprinkle with salt and pepper. Cook for approximately 20 minutes.
Step 2
Step 2
Add sliced Brussels sprouts and cranberries. Squeeze the remaining juice of the lemon all over the pan and continue to cook for an additional 30 minutes or until browned and juices run clear. Serve with a wedge of lemon. Enjoy!