Keto Garlic Lemon Chicken Drumsticks
Recipe Source

by Chelsea Davis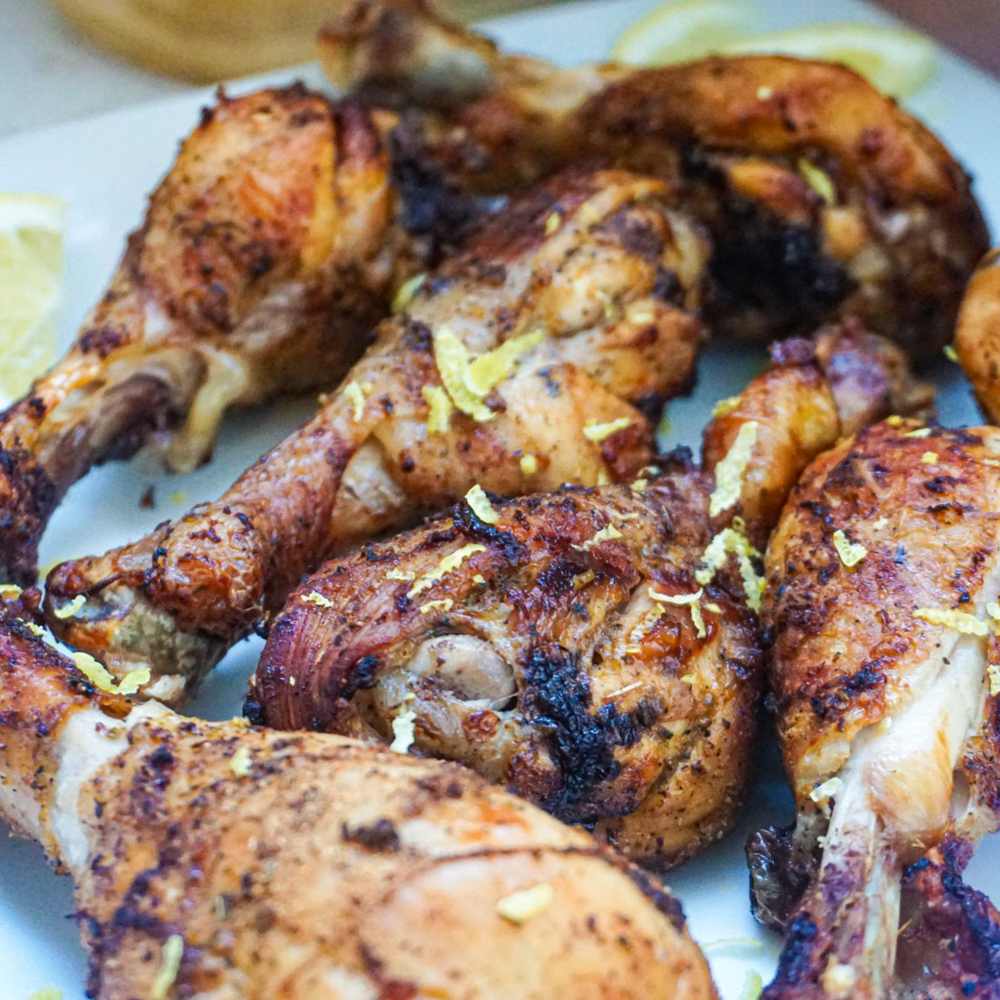 Keto Garlic Lemon Chicken Drumsticks
Recipe Source

by Chelsea Davis
Appliance used: Ninja® Foodi® 2-Basket Air Fryer. You can use thighs or drumsticks in this recipe.
Nutritional Information
4 Servings Per Recipe
Total Carbohydrate: 1.9g
1%
*Percent Daily Values are based on a 2,000 calorie diet.
Ingredients
Ingredients
8 Perdue Harvestland Organic Chicken Drumsticks
Zest and juice of 2 lemons
2 teaspoons ground black pepper
1 1/2 teaspoons smoked paprika
1 1/2 teaspoons garlic powder
1 teaspoon onion powder
1 teaspoon oregano
Step 1
Step 1
In a large bowl, toss the chicken with all ingredients except the lemon zest, until evenly coated. Cover the bowl and place in the refrigerator to marinate for 30 minutes to 1 hour.
Step 2
Step 2
Strain the chicken from the marinade. Install a crisper plate in both baskets. Place half the drumsticks in the Zone 1 basket in a single layer, then insert basket in unit. Place the other half in the Zone 2 basket in a single layer, then insert basket in unit.
Step 3
Step 3
Select Zone 1, select AIRFRY, set temperature to 400 F and set time to 20 minutes. Select MATCH COOK to match Zone 2 settings with Zone 1. Press the START/PAUSE button to begin cooking.
Step 4
Step 4
When time reaches 10 minutes, press START/PAUSE to pause the unit. Remove the baskets and flip the chicken. Reinsert the baskets in unit and press START/PAUSE to resume cooking.
Step 5
Step 5
When cooking is complete, remove the drumsticks and garnish with lemon zest. Serve immediately.