Spicy Chimichurri Chicken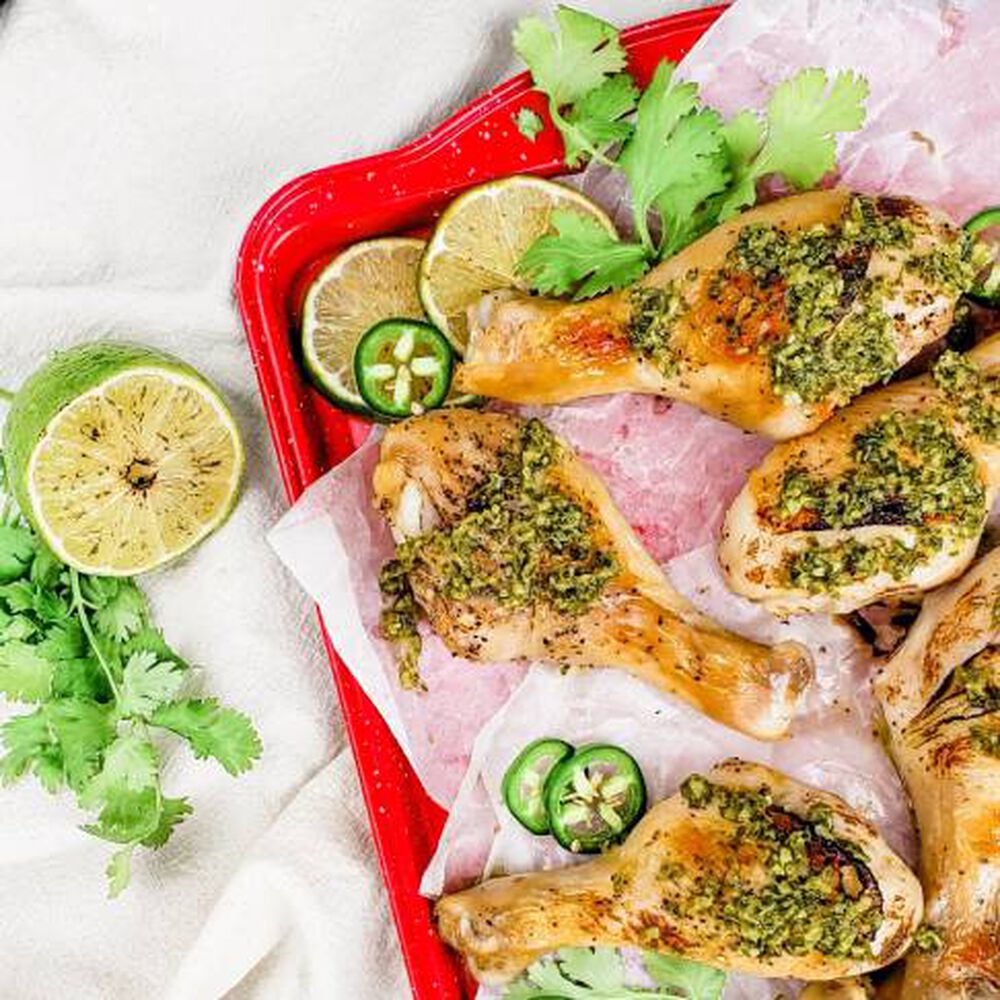 Spicy Chimichurri Chicken
This chicken dish is surprisingly light and refreshing, with a kick of heat and a pop of color thanks to the zesty Argentinean-style sauce. If you're serving a crowd with some picky eaters, you can serve the sauce alongside the drumsticks and invite guests to dress as they like. Double or triple the recipe so you have plenty of leftovers or if you're serving a large crowd. FYI: Leftover drumstick meat and spicy chimichurri put a unique spin on your everyday chili recipe.
Nutritional Information
4 Servings Per Recipe
Total Carbohydrate: 22.0g
*Percent Daily Values are based on a 2,000 calorie diet.
Ingredients
Ingredients
9 to 10 Perdue Harvestland Organic Chicken Drumsticks
Juice from 2 limes
Salt and pepper, to taste
2 cups cilantro
1 cup parsley
2 shallots
1 jalapeno pepper
2 tablespoons apple cider vinegar
1/3 cup extra virgin olive oil
Approx. 3-lb. pack of tasty drumsticks ― portioned in three 1-lb. pouches
Step 1
Step 1
Preheat oven to 400 F. Place chicken on a sheet pan, squeeze the juice of two limes over chicken and sprinkle with salt and pepper. Cook for 50 minutes or until browned and juices run clear.
Step 2
Step 2
In a food processor, add the rest of ingredients and blend on high for about one minute until smooth. Chill while chicken cooks.
Step 3
Step 3
Serve with a wedge of lime and drizzle of chimichurri sauce and enjoy