Sticky Pineapple Asian Drumsticks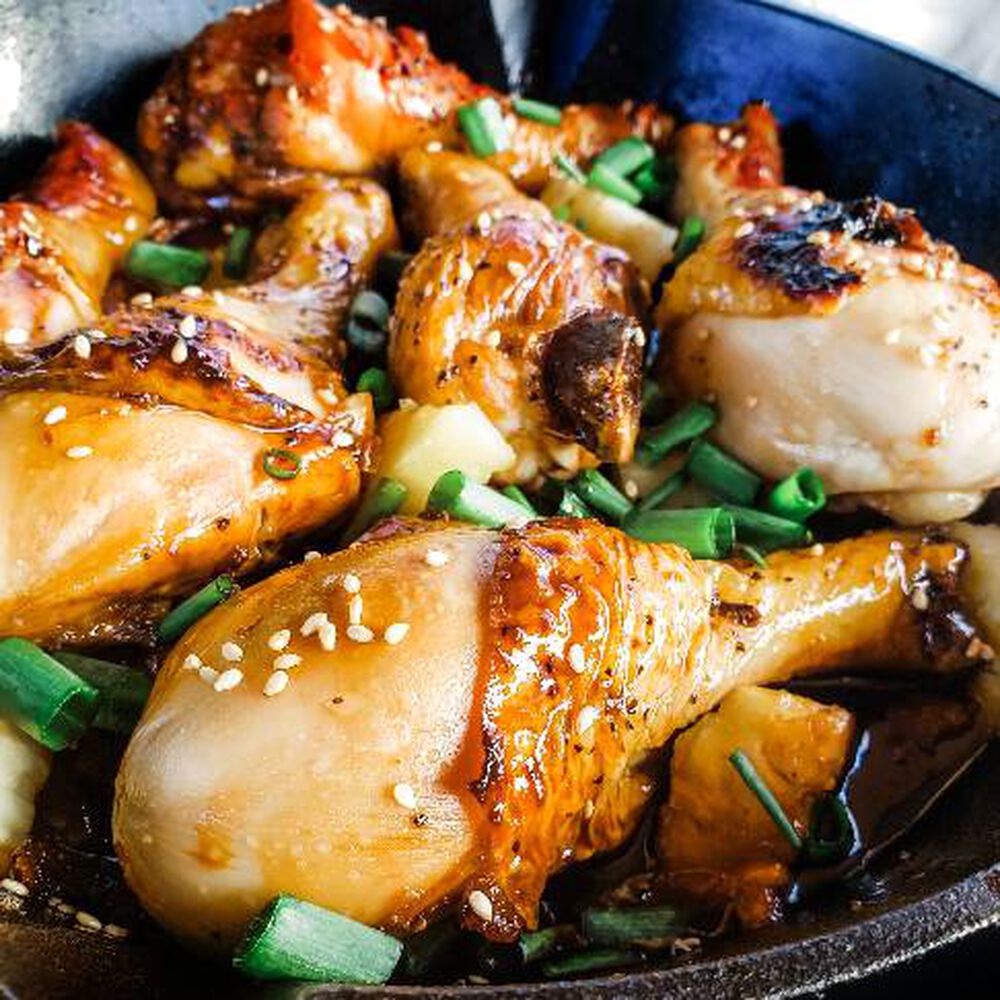 Sticky Pineapple Asian Drumsticks
This simple one-skillet meal is full of flavor! With only five ingredients, it makes an easy weeknight dinner for the whole family (even the kids will love it). This recipe easily doubles or triples to suit your family and tastes just as good, if not better, as leftovers — perfect for throwing in the kids' or your husband's lunch box. Drumsticks are generally one of the cheaper cuts of meat, so this will make for a quick, easy and budget-friendly meal.
Nutritional Information
6 Servings Per Recipe
Total Carbohydrate: 32.0g
*Percent Daily Values are based on a 2,000 calorie diet.
Ingredients
Ingredients
10 to 12 Perdue Harvestland Organic Chicken Drumsticks
1 fresh pineapple, diced
3/4 cup soy sauce
1/2 cup brown sugar
1 tablespoon grated ginger
Sesame seeds, as garnish
Approx. 3-lb. pack of tasty drumsticks ― portioned in three 1-lb. pouches
Step 1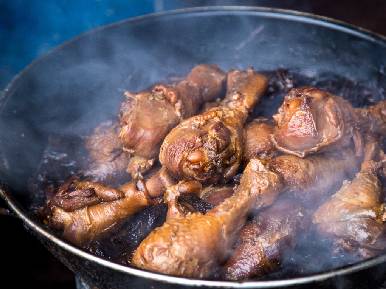 Step 1
Preheat oven to 400 F. Add two turns of olive oil to the pan, set over medium-high heat and fry drumsticks, turning often, for about 10 minutes.
Step 2
Step 2
Add in the remaining ingredients and continue cooking until liquid is reduced by half. Place covered skillet in the oven and roast for an additional 15 minutes.
Step 3
Step 3
Garnish with sesame seeds and enjoy!