Prepare Your Favorite Game Day Treats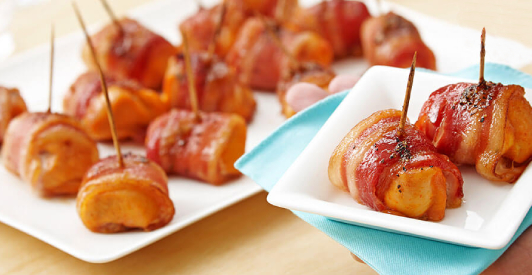 Sweet and Spicy Bacon-Wrapped Chicken Bites
Who doesn't love bacon? These wrapped chicken chunks, which roast in a hot oven, feature the perfect balance of hot and sweet.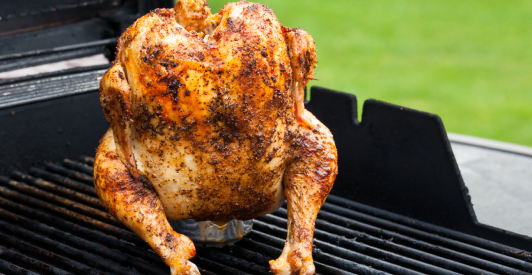 Classic Beer Can Chicken
This beer can chicken recipe is so easy, you'll want to try no matter what the season. A simple rub and thyme sprigs enhance the natural flavor of chicken.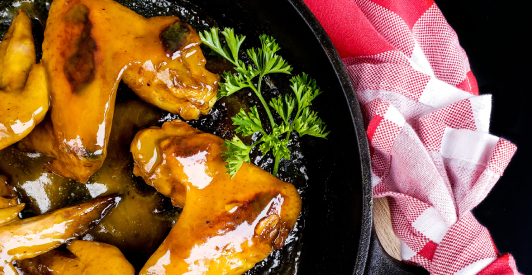 Maple Mustard Wings
This simple dish packs a lot of flavor in a fun yin and yang combo that will tempt your tastebuds.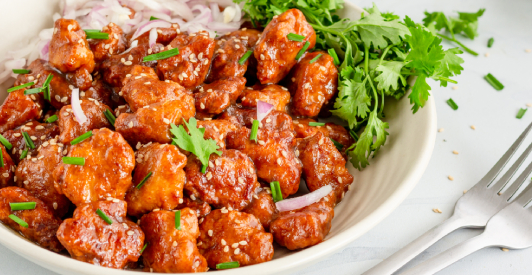 Five-Alarm Fire Chicken Bites
Keep an ice-cold beverage close at hand because these baked chicken chunks are HOT! All thanks to a spicy pepper oil.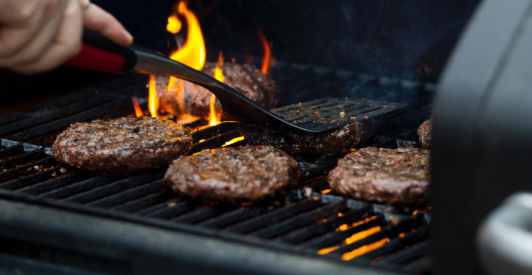 Grass-Fed Ground Beef Burgers
No fancy seasonings, only a sprinkling of salt and pepper is necessary to bring out the meaty flavor of grass-fed beef, a lean alternative to ground chuck.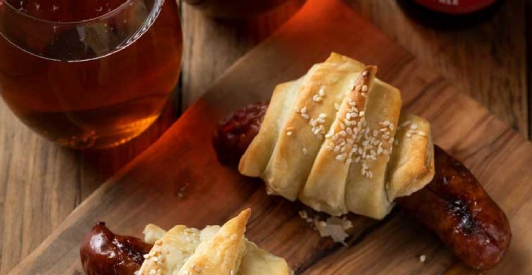 Pastry Wrapped Beer Brats with Dijon Dipping Sauce
These pastry dough-wrapped brats, from Niman Ranch's specialty line, are served up with a sensational mustard dipping sauce.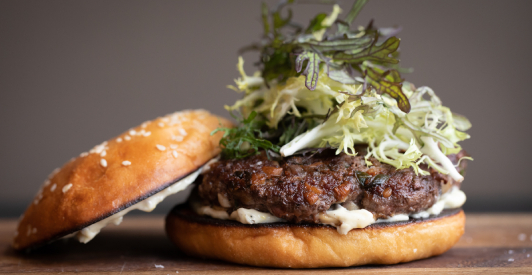 Asian Pork and Mushroom Burgers
Maitake mushrooms lend earthy flavor to these premium pork burgers, which taste best when grilled.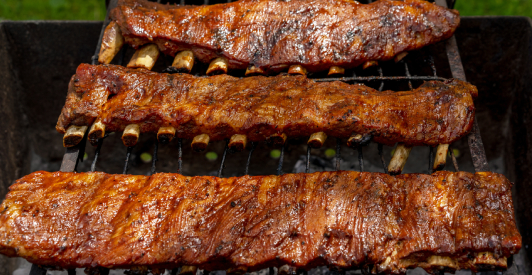 Jam-Glazed Spare Ribs
A glaze made from plum jam creates a sweet coating that adds just the right amount of crunch to otherwise tender and juicy spare ribs.